---

---
Leave it to MotoGP to steal the vacant racing spotlight with "Silly Season" fodder. Separating facts from fiction is harder than finding the truth in a Donald Trump Speech. Who's going where? Did this person already sign? It's enough to drive you nuts.
But here's what we know as fact!
Jack Miller is signed with factory Ducati for 2021! Defending Champion Marc Marquez inked an unprecedented 4 year deal with HRC. Fabio Quartararo replaces Valentino Rossi next year at Factory Yamaha and Maverick Vinales, although flirted with Ducati stayed with his boo, factory Yamaha. Sounds pretty boring? Well, guess what's floatin' round the ole campfire?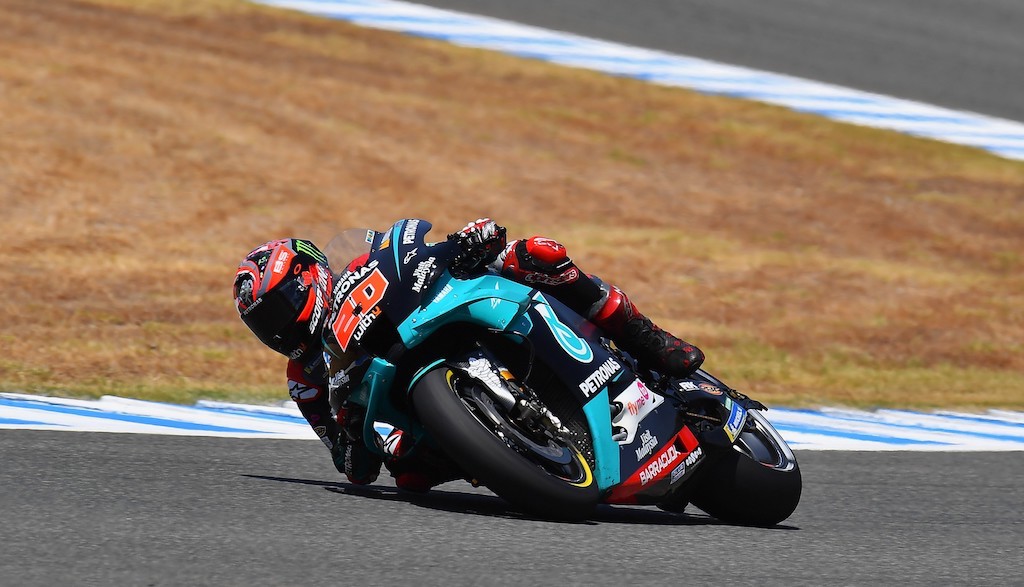 Rumor has it that handsome bastard, Pol Espargaro will replace Alex Marquez at HRC Honda next season and be teammates with his arch-rival from his Moto2 days. This also places KTM with the need for a veteran rider who can lead the young lads into battle and with nothing signed as of yet, rumor has Andrea Dovizioso leading this charge. It also has Johann Zarco replacing Pecco Bagnaia at Pramac Ducati! These same birds are singing that Danilo Petrucci will take a seat with Aprilia or possibly go to WSBK!
All this mind you without one damn wheel being turned in anger this year! Not a one!
This is enough to drive this reporter bonkers!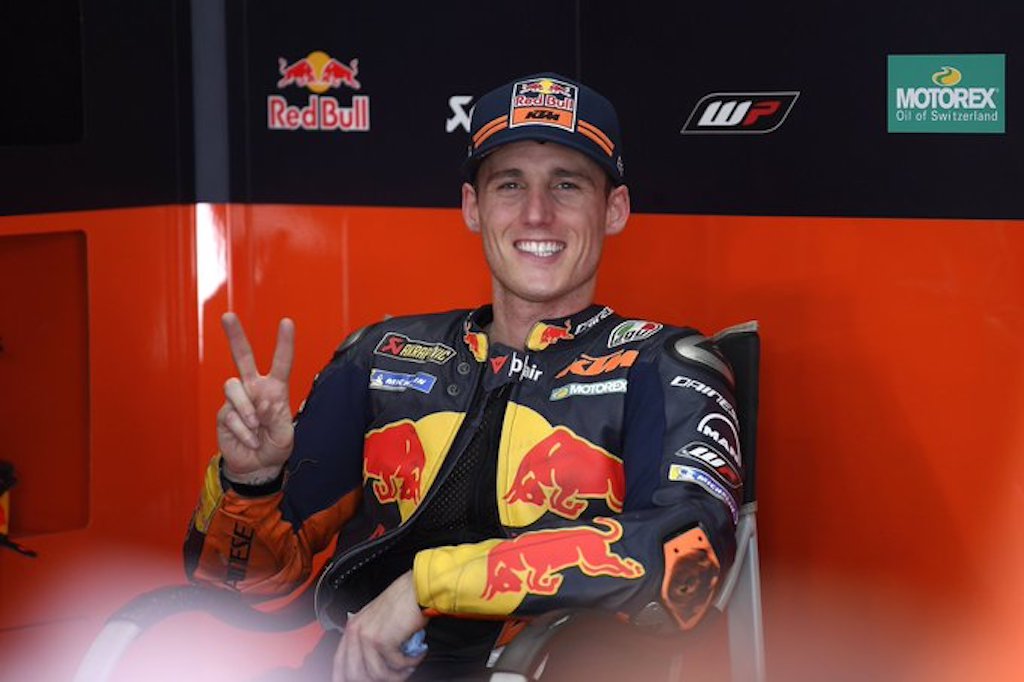 Make your own assumptions, but I will say this… Wherever there is smoke there is always a lil' fire. Maybe not a full three alarm blaze but enough to call the fire department. Of all the hot talk, Espargaro to HRC remains the most interesting.
Espargaro battled Marquez tooth and nail in Moto2 and eventually won a Moto2 title! He's still competitive and gave KTM their only podium in the Premier Class, given the volatile nature of the RC213V. Espargaro's style mixes nicely with this bike. So, what's the problem? Do you risk pissing off "GP Jesus" by replacing his flesh and blood with Espargaro? To add even more gas to the flame, HRC Team Manager Alberto Puig said, "The only contracts signed is Marc's." Not exactly a ringing endorsement for Alex Marquez, who pretty much didn't even get a chance to prove himself.
I know life is not fair but to replace any rider, especially during this unprecedented time is really doing a disservice to riders and teams alike. In the immortal words of Smokey from the movie Friday, "How do you get fired on your day off?"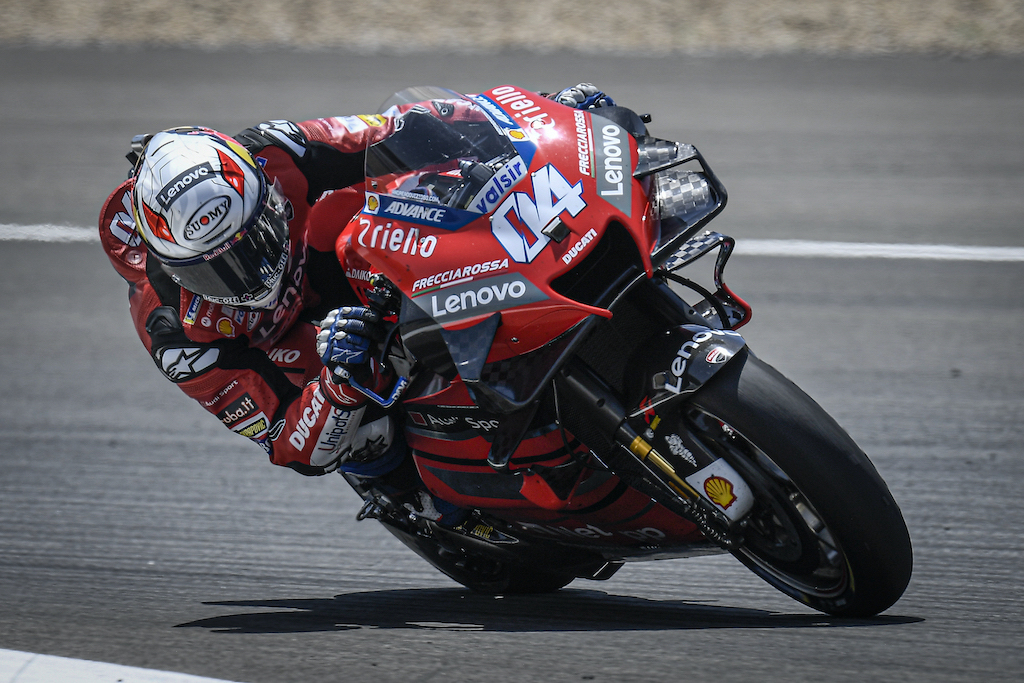 That pretty much sums up what this Silly Season is. If Espargaro moves over to Honda, then we will see the dominos start to fall. I think Dovi starts anew with KTM. No teammate to challenge him, a fresh start, hey, at this point it's anybody's guess. If all these moves happen, I see Alex Marquez moving to LRC Honda replacing Cal Crutchlow and Crutchlow retiring.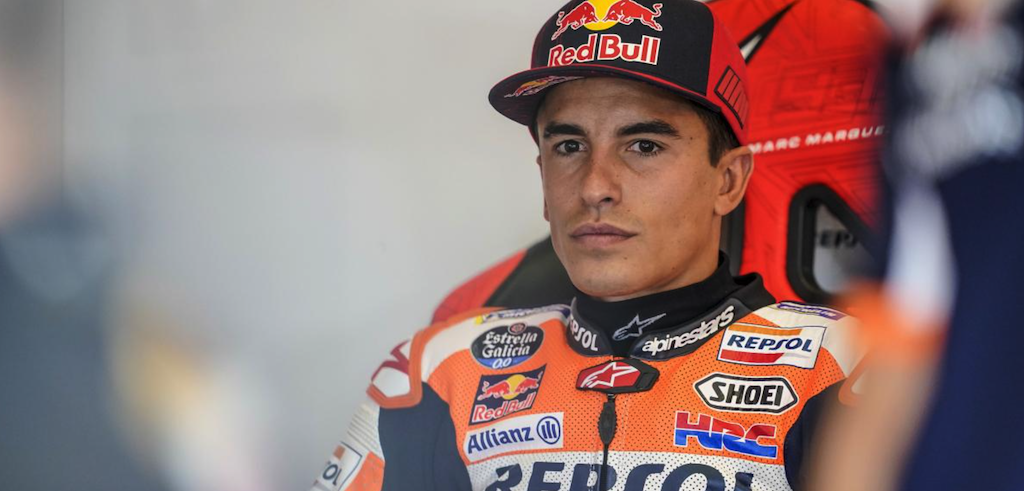 Again, this is all speculation. Hell at this rate, pencil me in as the "other" rider at factory Ducati. That is how crazy this silly season is. Stay tuned GP Freaks. We should know more soon! And if you don't hear from me, look for me in the paddock rocking Ducati Red!
---