Atlanta's T.K.
Name: T.K.
City, state: Atlanta, GA
Number of years riding: A whole lot for the past 5 years.
Street, strip, track or stunt: Street with bold intervals to stunt and definitely looking foreword to track.
Your Current Bike/s: 2016 Honda CBR1000RR.
Occupation: Store Owner.
Favorite modification on bike: Several details I appreciate but something about the sound of my exhaust. Although my LEDs don't do anything for performance, I love when my bike is lit.
Favorite piece of riding gear: Simple… My facemask and my Astars yoga riding pants.
Most memorable ride: Riding the FloraBama Coast and the longest thus far, from Houston to Mississippi.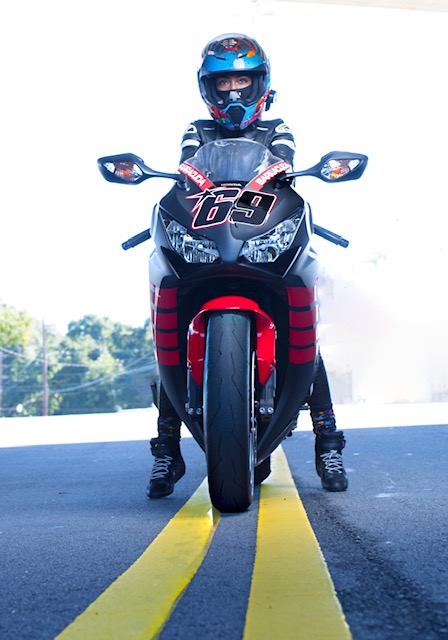 ---
If you would like to be profiled in SportBikes Inc Magazine as a Featured Rider, please email info@sportbikesincmag.com. 
To see other Featured Riders from the current issue, please CLICK HERE.
---