Comedian, Actor, and Motorcyclist Alonzo Bodden saddles up in a pair of Sa1nt Unbreakable Riding Jeans for a First Ride Gear Review.
Let me start by saying these Sa1nt Unbreakable Jeans are without a doubt the most comfortable riding jeans that I've ever worn. They have 2% Elastane. I don't know what Elastane is but it works. The slight stretch makes them comfortable sitting on your bike or walking around off of it.
So by now, we all know about All The Gear All The Time or ATGATT. However, with all the gear all the time, the problem is sometimes you are going to an event where leather pants might get you a side-eye. It's hard to explain to your date that you don't have freaky plans later when you show up in a leather suit.
Enter riding jeans, they're comfortable and normal looking. These Sa1nt jeans are truly good-looking. Nice dark denim. Not super skinny which doesn't look good if you are not, or so baggy they might blow away or show you're stuck in the 90s.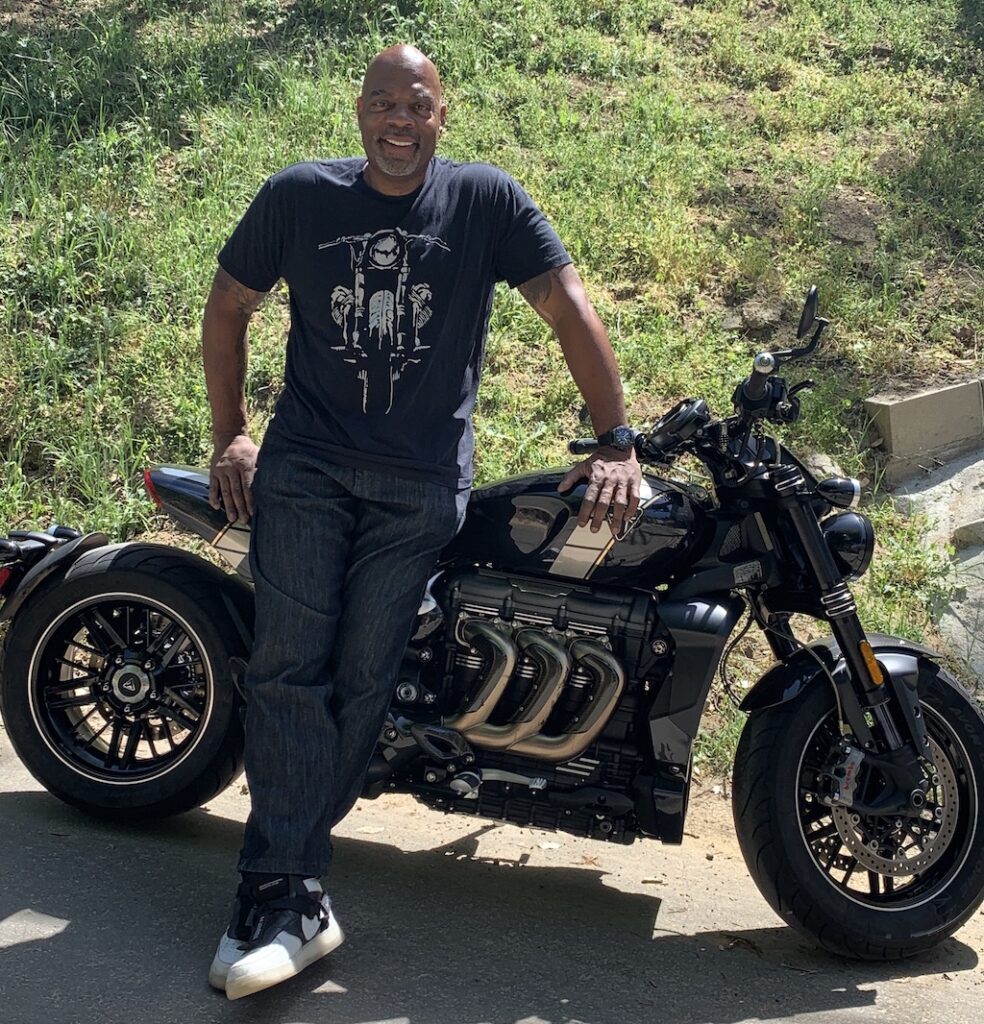 I didn't test the "unbreakable" factor but the Dyneema fabric is supposed to be super strong. And the Sa1nt Unbreakable Riding jeans are reinforced in the right places. The only drawback I found is the shallow pockets. I carry a little too much junk in my pockets. I'd like for them a little deeper for security.
I won't comment on price because, in my opinion, you can not put a price on safety. They may cost a few dollars more but they are definitely worth it. Hey, it is yo' ass they may save!
Price: $399.00
Contact: https://us.saint.cc
---