Upgrade your Yamaha XSR900 with the Puig Rearview Folding Mirror, featuring a sleek design, foldability, and easy adjustability.
The Puig Rearview Folding Mirror adds character and sensuality to your bike's overall aesthetics, enhancing both the style and functionality of your Yamaha XSR900.
Constructed from billet aluminum and treated with anodization, the Puig Rearview Folding Mirror ensures durability and resistance to the elements, securing it withstands the demands of your rides.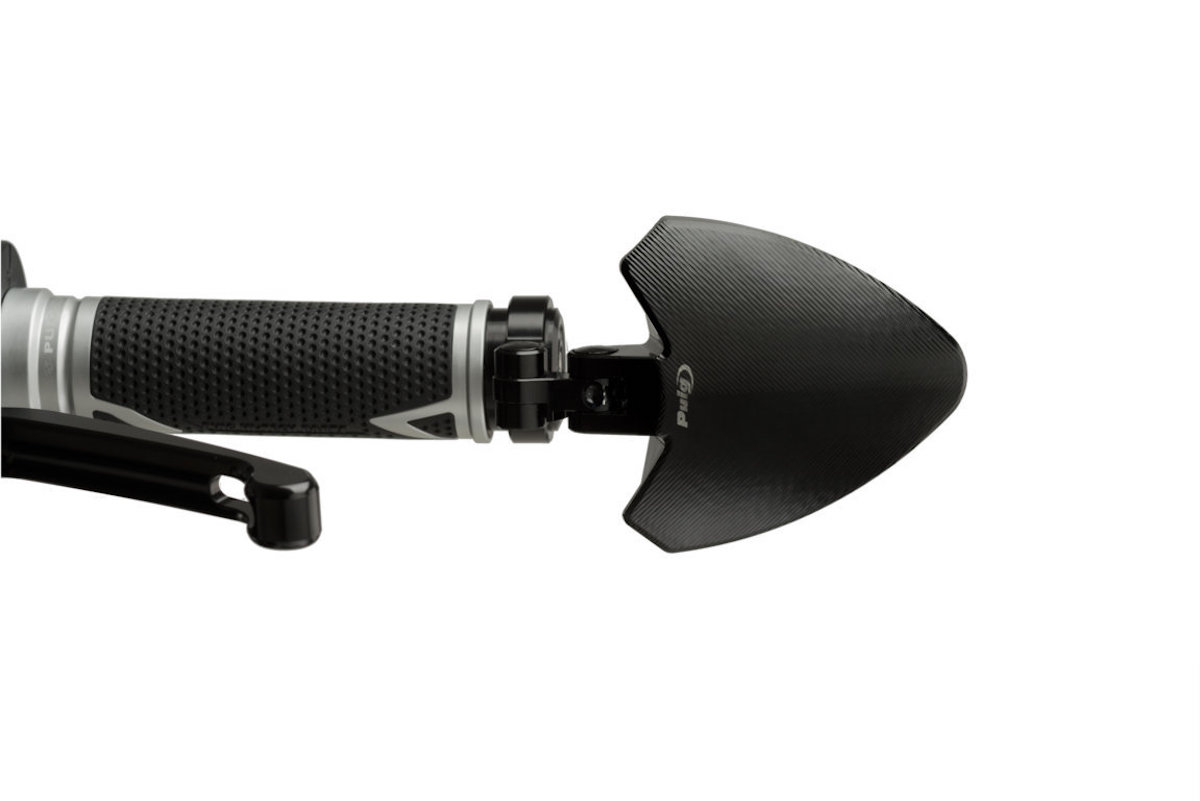 Beyond its captivating design, the Folding Mirror also boasts practical features that make it stand out from conventional mirrors. Its turning mechanism allows you to effortlessly fold down the mirror when navigating narrow areas, protecting it from potential damage. Once you pass through the tight spot, the mirror smoothly returns to its initial position.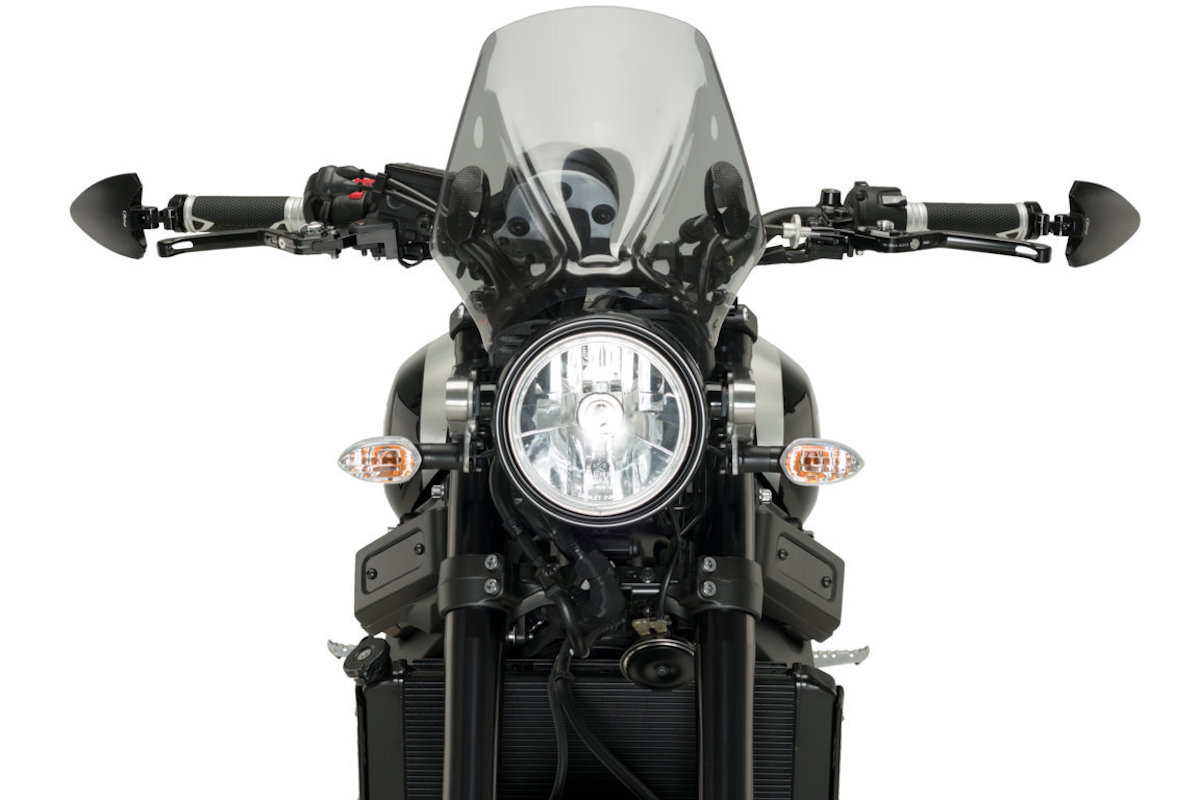 The mirror is conveniently mounted on the handlebar end using a universal fixing mechanism, ensuring a secure fit. However, please note that mirrors are available for other models and that specific adapters may be required depending on your bike, so check compatibility before installation.
The Puig Rearview Folding Mirrors offer adjustability. You can easily customize the mirror's inclination and height to suit your preferences and riding needs. Plus, with its compact dimensions, the mirrors offer an unobtrusive and sleek appearance.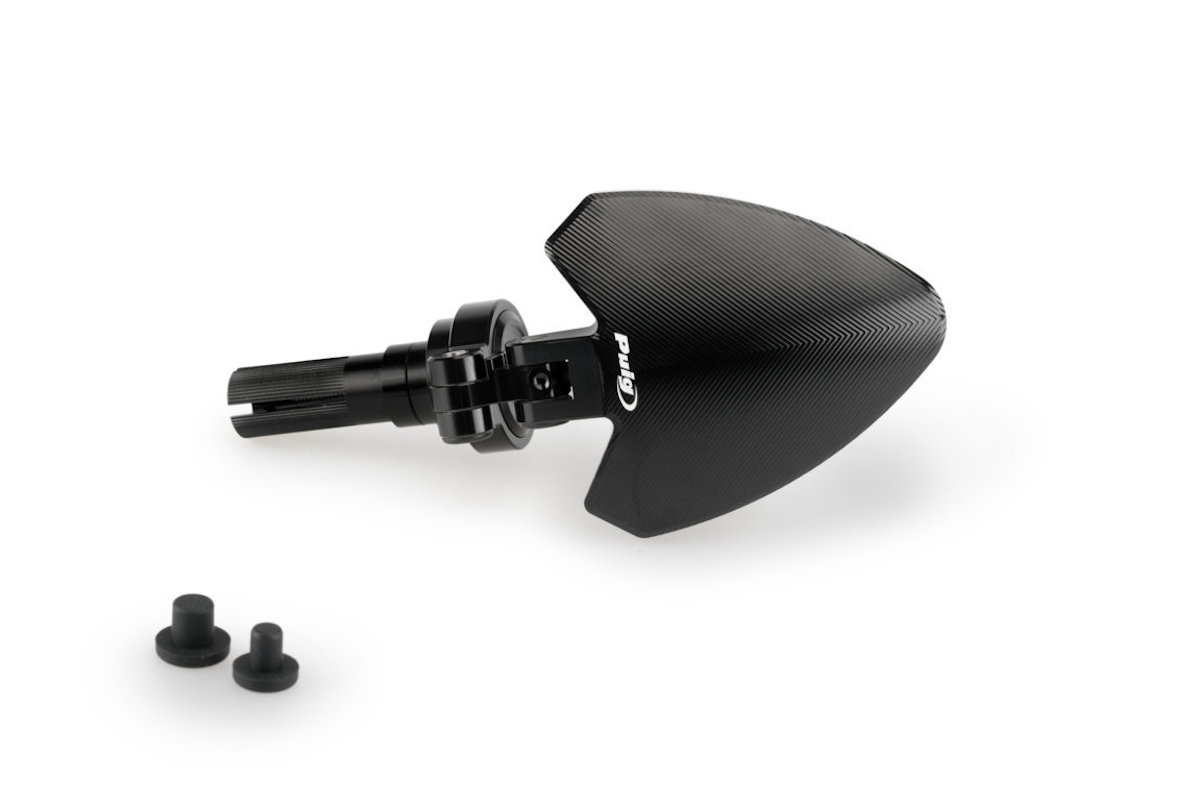 The mirrors are available in black and aluminum and sold individually with an MSRP of $113.25. 
---