Meet the limited-edition 2024 Krämer GP2-890RR, a stunning masterpiece with an unrivaled power-to-weight ratio and cutting-edge features.
Krämer Motorcycles proudly unveils its latest track-focused weapon, the 2024 Krämer GP2-890RR supersport. With awe-inspiring specs, including the claimed best power-to-weight ratio in its class, this limited-edition motorcycle promises an exhilarating riding experience for the fortunate 125 owners worldwide.
The GP2-890RR is the pinnacle of Krämer's critically acclaimed GP2 platform, introducing essential advancements like traction control, wheelie control, enhanced aerodynamics, and refined chassis attributes.
The GP2-890RR boasts an 889cc KTM parallel-twin engine generating an impressive 138hp at 10,100 rpm and 74-foot pounds of torque at 8,200 rpm. Its lightweight engine internals and advanced engine management software allow a higher redline of 11,500 rpm.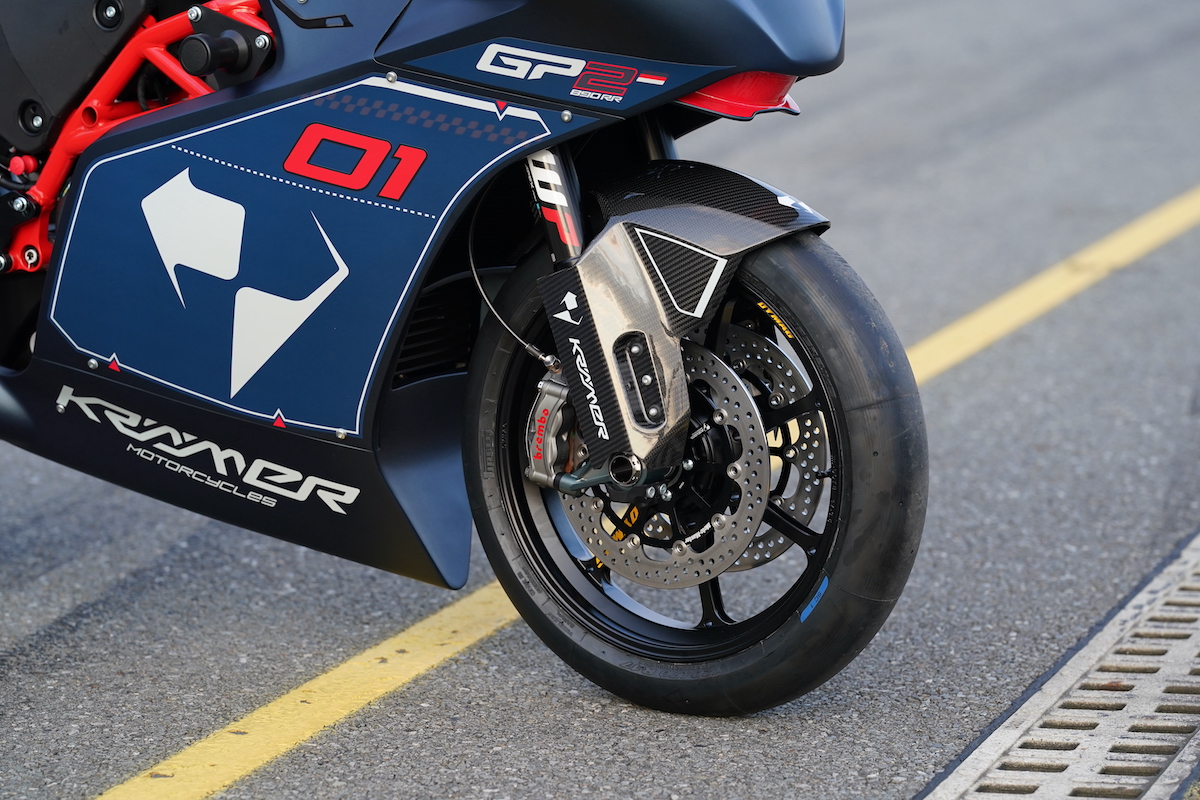 The heart of the GP2-890RR is its chromoly steel-trellis frame, providing exceptional stiffness while keeping the racing weight staggeringly low at 313 pounds.
The GP2-890RR's unique fuel cell design uses a rotationally molded plastic fuel tank that doubles as the bike's tail section. The optimized fuel distribution ensures balanced weight even during intense racing.
Equipped with premium components, such as dual Brembo Stylema calipers, forged aluminum Dymag wheels, and top-shelf WP Apex Pro suspension, the GP2-890RR promises optimal performance on the track.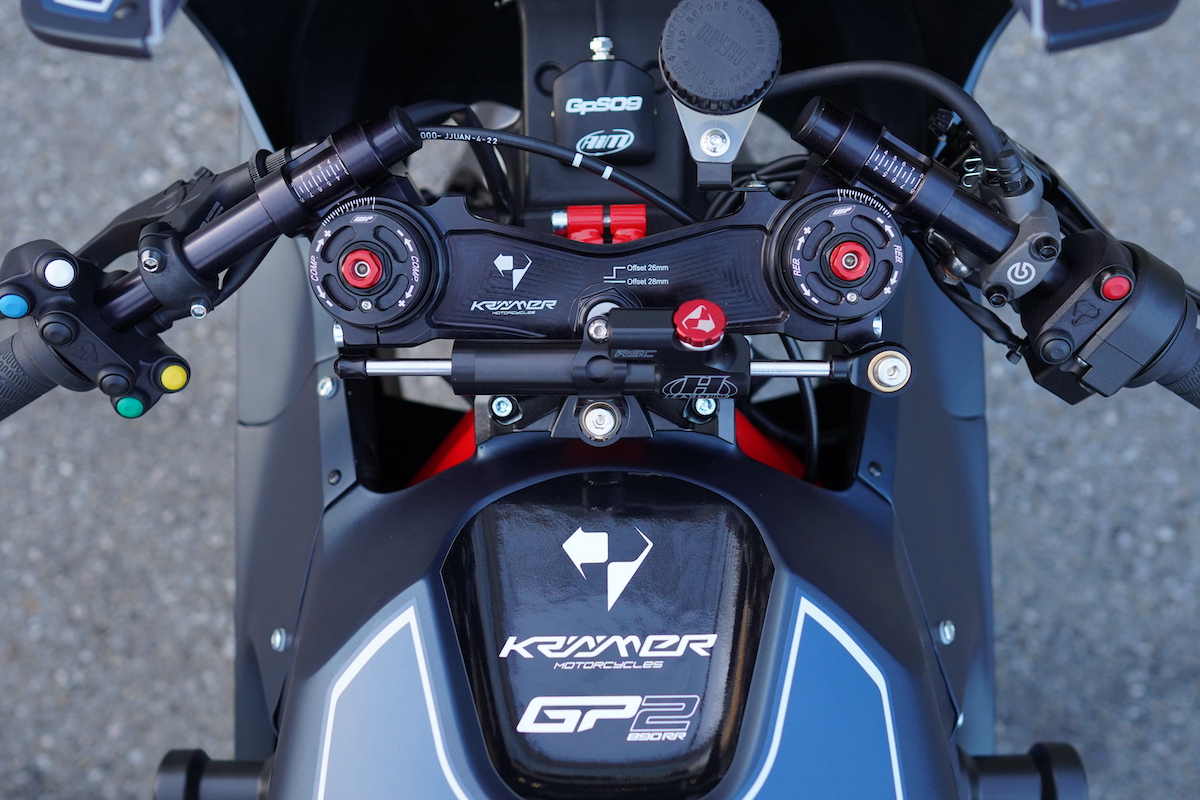 The $39,995 (US MSRP) Krämer GP2-890RR is set to debut in September 2023 in matte finish "Brno Blue" paint and a glossy "Brainerd Black" paint option for the US market. It will be the first motorcycle to roll off Krämer's new factory in Burghausen, Germany. The factory's 43,000 square feet will serve as the epicenter of Krämer's operations and world headquarters.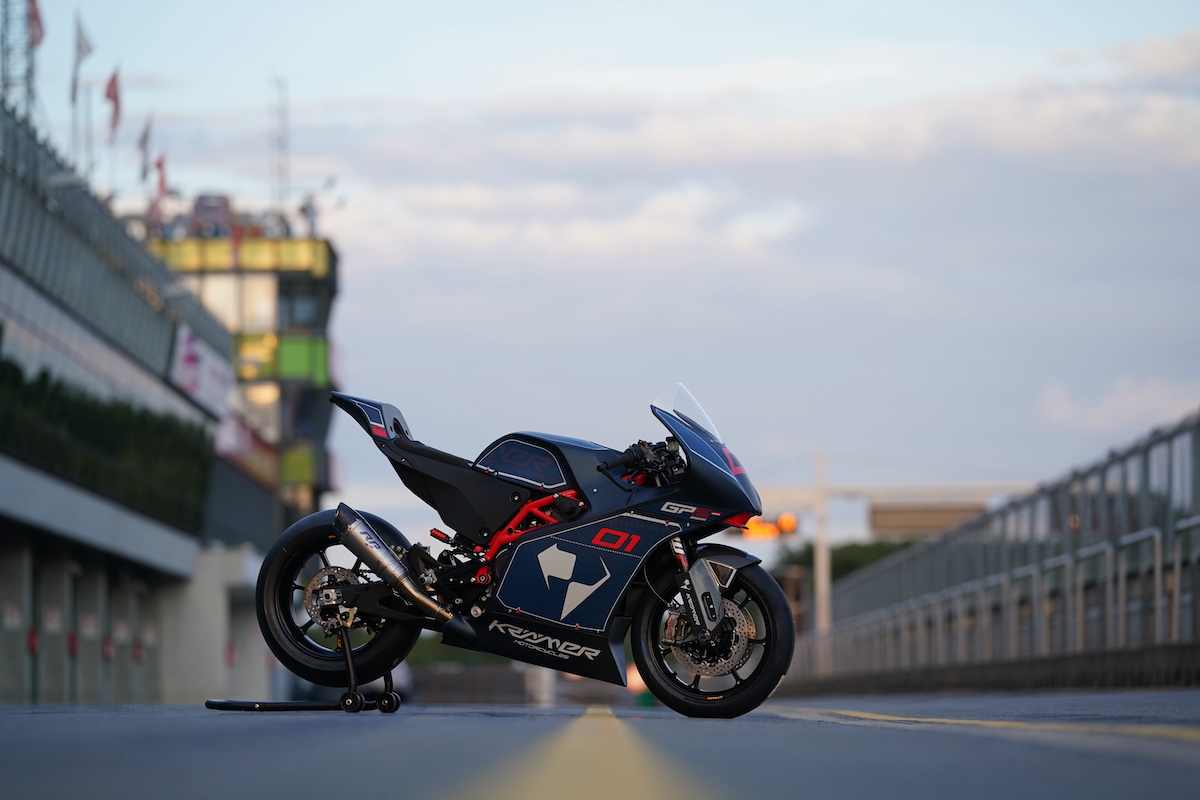 Images: Benny Kätzmer
---