The Pit Bull SS Rear Stand for motorcycles is great for track days and for storing or performing light maintenance in your garage.
The Pit Bull SS Rear Stand can be used as a Standard or Spooled Rear Stand by flipping the top supports over. It is width adjustable to fit most modern sportbikes. Sold complete with top supports but the spools are sold separately. Pit Bull stands are known for their distinctive gold and red finish and are not available in other colors.
The SS Rear Stand was designed as a modular platform that allows a variety of uses for a number of motorcycle swingarm styles to be used interchangeably. Removable handles are optional and can be selected at the time of purchase.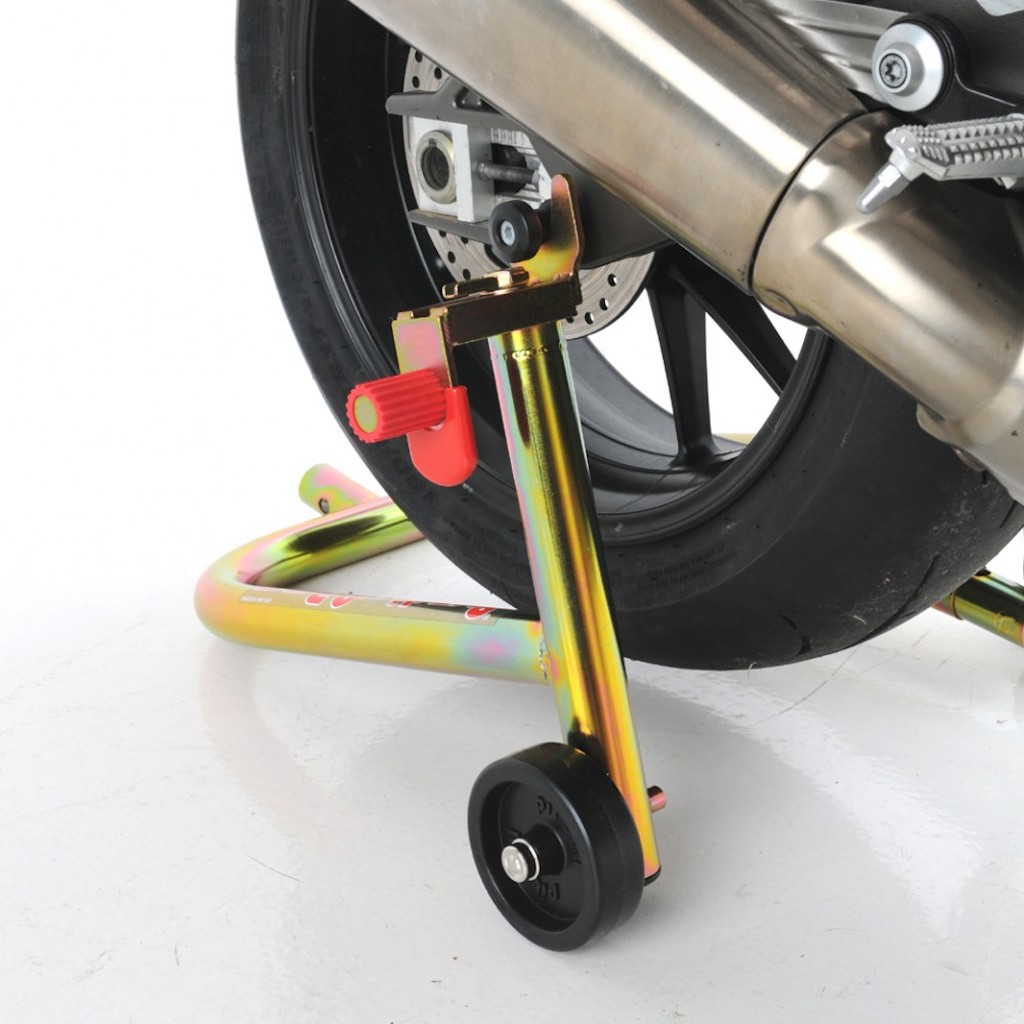 Price: $169.95
Contact: www.pit-bull.com
If you would like to have your product considered for a NEW ISH spotlight, please email info@sportbikesincmag.com.
---