The MV Agusta Brutale RR… Brutale by name, brutal by nature. This has been the bottom line on the Brutale since it came out when god was a boy, because Stone Cold said so.
The MV Agusta Brutale RR is about as uncompromising a naked bike as you can get. I can remember as a very junior journalist about 15 years ago I was thrown the keys to a Brutale 1078 RR. This plainly scary concoction of obnoxious horsepower mixed with a light switch throttle and stiff-as-a-board chassis left the kind of indelible mark on my young brain like the first time I saw boobs. The only difference was I wanted to see more of the latter.
Fast forward to the closing months of 2021 and the 1078's offspring, this Brutale 1000 RR, is sitting menacingly in my garage, glaring at me, almost as if it was daring me to ride it. If dad was a boxer, this bike is a heavyweight cage fighter.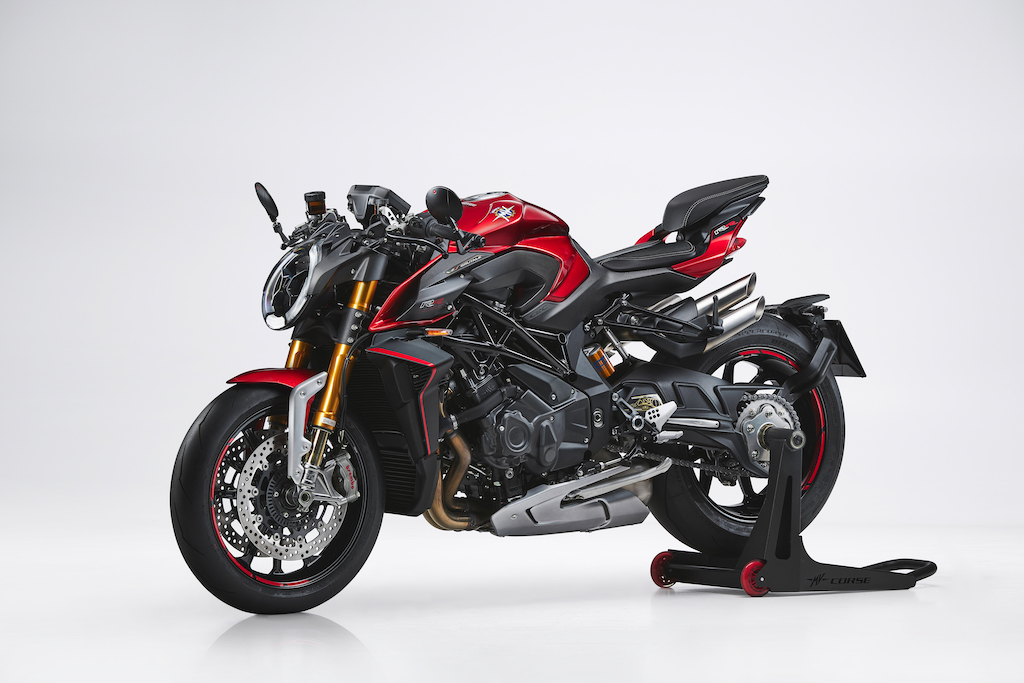 The MV Agusta Brutale RR spec sheet makes for compelling viewing. A teeth-clenching 208 horsepower and 85 lb-ft of torque comes screaming out of the 998 cc inline four-cylinder motor, all nestled neatly inside the rails of the tubular steel chassis.
The suspension is top-notch in the Ohlins Smart EC-operated NIX30 fork and TTX36 shock, and the electronics continue with eight stage traction control, ABS with race mode, Cornering lights, cruise control, and four engine maps, (Rain, Road, Sport, Race), all fettled by the Continental IMU.
To haul this thing up you get dual Brembo Stylema four piston calipers, 320mm discs, and a Continental MK100 ABS with RLM (Rear Wheel Lift-up Mitigation).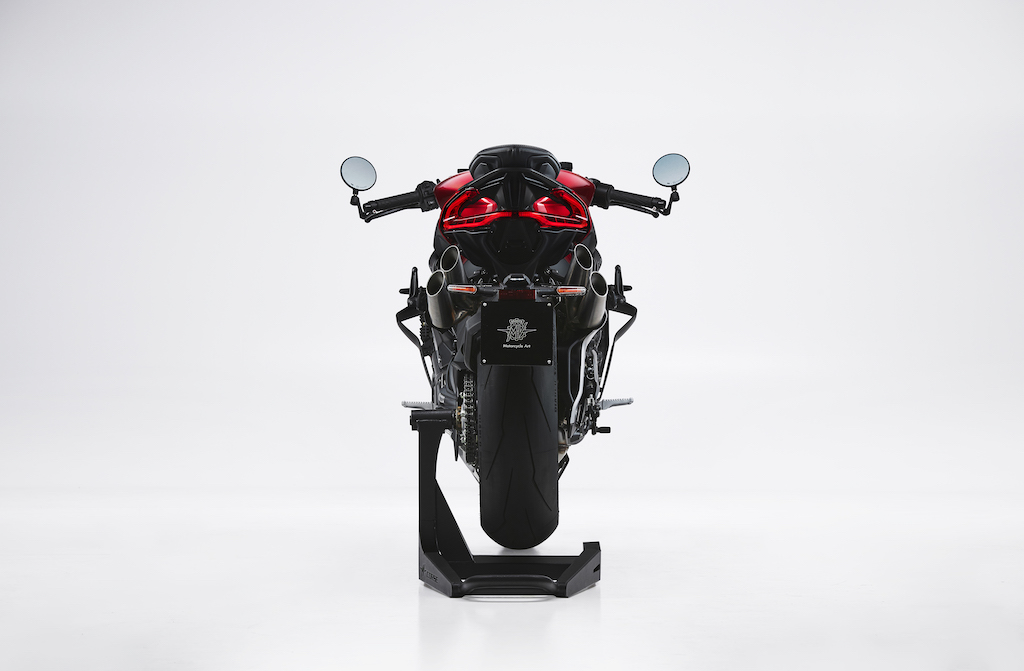 However, regardless of what the spec sheet says, it's the look that immediately grabs your attention when taking 1000 RR. Clip-on handlebars; a solid, high seat and exhausts that exit right behind your ass should give you an idea of what lays in store when your fire the red rocket, which, admittedly, sounds like a bag of wrenches when it's cold.
This is a bike you need to warm gently. It isn't Japanese in how you can ride almost full throttle from dead cold. It's temperamental. It's feisty. Once you do get moving, that muscly, pissed off look I got in the garage before the ride is manifested into a ride that feels utterly indifferent to my inputs unless I'm going at warp speed.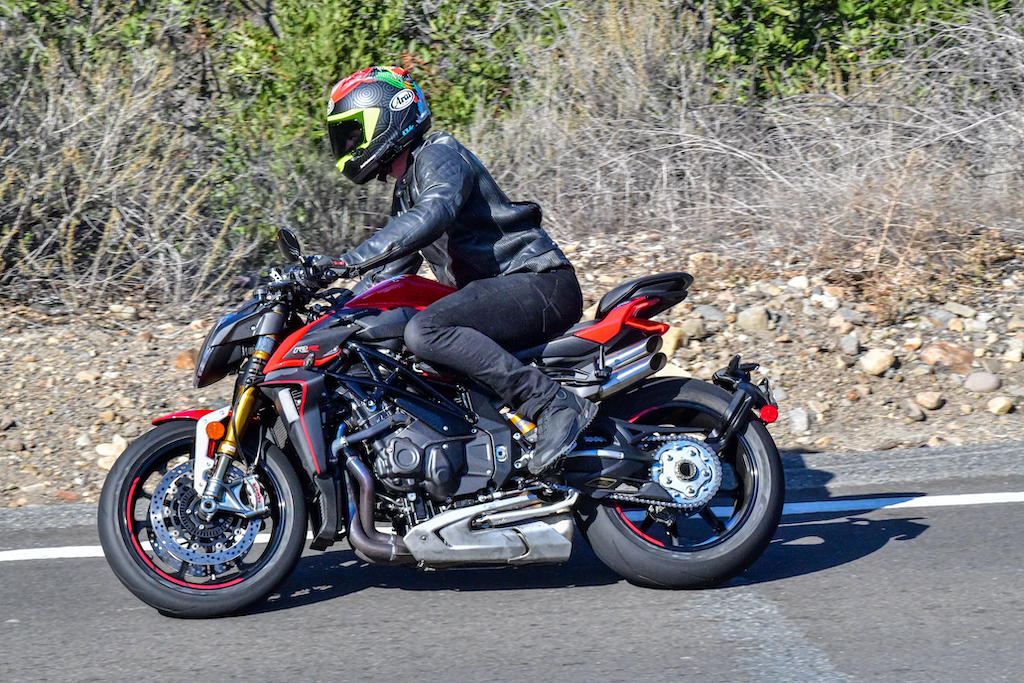 Just pottering around town is next to useless on a Brutale 1000 RR. There's a shocking flat spot in the motor's power delivery at 5000 rpm, which can make traffic getaways tricky unless you love slipping the clutch, and the exhaust mufflers get in the way of your heels when you try and tuck in and ride the MV how it feels like it's supposed to be ridden.
There's no screwing about on a Brutale 1000 RR. It's either full send or no send, which doesn't really work in today's multi-tasking world.
Get the MV out into the open road and let it rip. There you'll be met with waves of power and performance, and the ride position doesn't feel anywhere near as mismatched as it does when you're riding to the shops.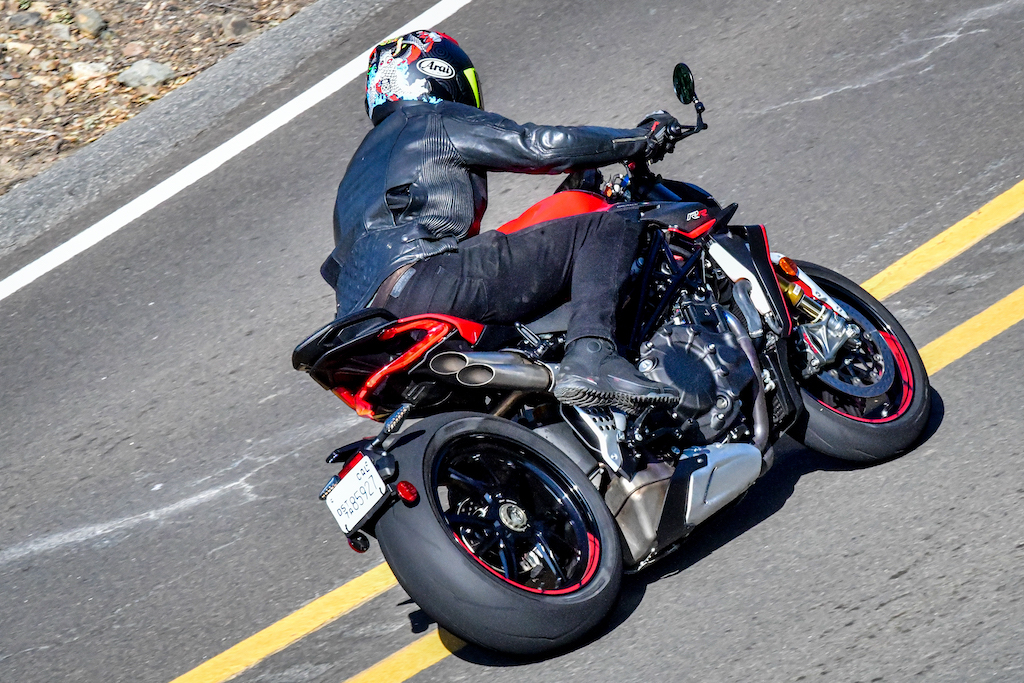 But the MV is too one-dimensional to be real-world contender. It's not really supposed to be, though. Those mammoth winglets on the side of the radiator, the tiny passenger seat, it's all very individualistic. To hell with passengers. They wouldn't understand, anyway.
The MV Agusta Brutale 1000 RR costs a painful $33,800 MSRP, which for my money is just too much. Yes, there are good bits like excellent braking balance from the electronic Ohlins, nimble handling through fast changes of direction and one of the best full throttle noises money can buy, but the shortcomings are just too great.
However, in the next couple of weeks we will be taking delivery of the Brutale 1000 RS, a more, dare I say, sensible version of the RR with upright handlebars and better fueling. Oh, and about $8K back in your pocket. I have good feeling about that one, so stay tuned…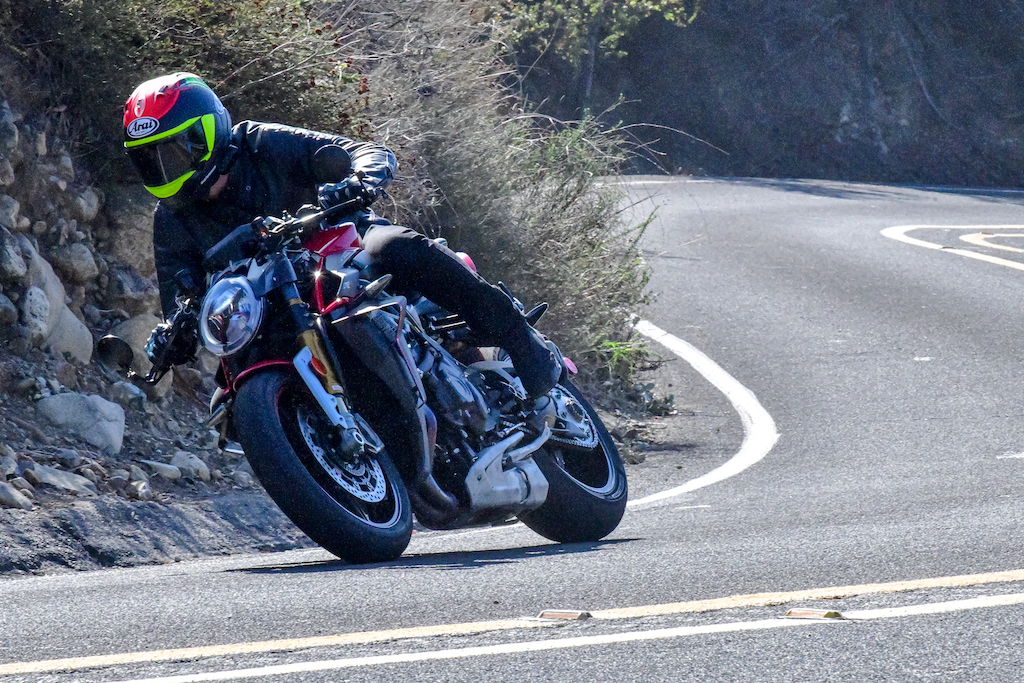 ---