The 2022 MV Agusta Brutale 1000 RS is a mechanical exercise in restraint: more practical than the 1000 RR but not as purified as the Dragster 800.
To ride the $26,600 MSRP 2022 MV Agusta Brutale 1000 RS as fast as humanly possible feels a God-given right. Its noisy, clattery internals require great dollops of oxygen that can only come from a heavy-handed throttle application because the best performance is located north of 8000 rpm.
At that engine speed in any of the six gears, your velocity will far outstrip your ability to talk your way out of the fine the policeman is currently writing you. This is, more than any of the current 1000cc-plus super naked bikes, an engine designed for the racetrack. A claimed 208 hp and 85 foot-pounds of torque say so.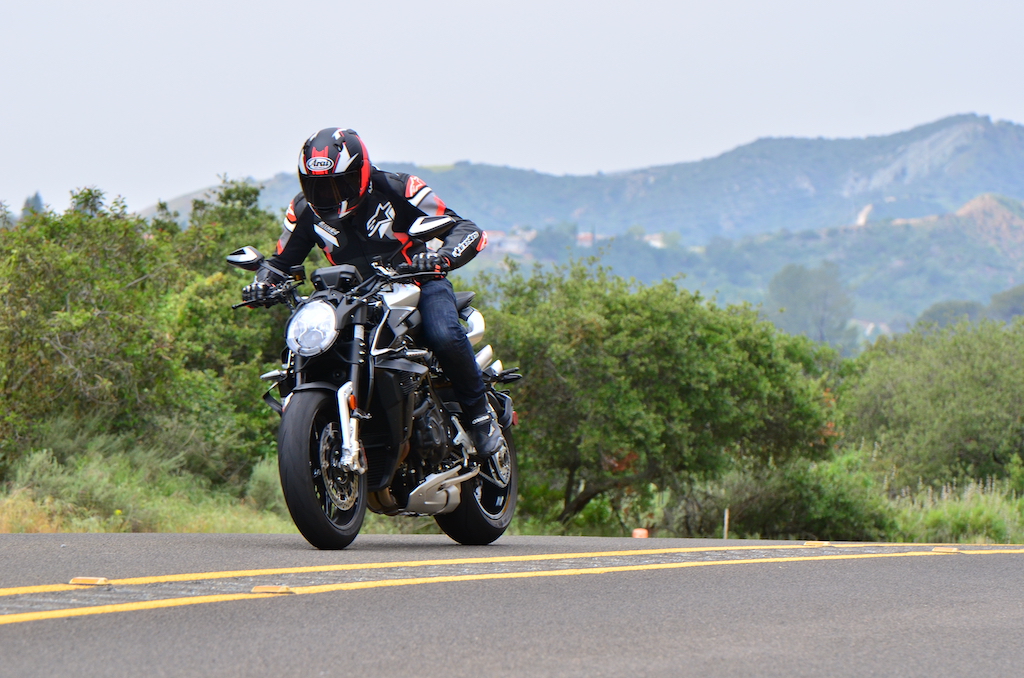 That 8000 rpm mark is the crossover from a lackluster bottom-end that houses two pronounced flat spots. The first at 5000 rpm is crucial, because, most of the time, this is where you'll be when taking off from the traffic lights. The second, at 7000 rpm, isn't as bad, but it's enough that when you cross into the 8000 rpm range, it's like stepping from one time zone to the next.
MV Agusta's Brutale 1000 RS is a mechanical exercise in restraint. It produces the kind of performance only applicable to a racetrack and is thoroughly outclassed as an everyday street bike by junior machines in its family tree, like the Dragster 800.
Ergonomically more practical than the stripped racer Brutale 1000 RR with its awkward clip-on handlebars, the RS comes with a class-standard single-piece handlebar so the rider at least retains some degree of comfort over a long ride.
A stiff seat padding is a welcome addition, however, the riding position is partially spoiled by those admittedly pretty exhausts that mean a rider will foul their heels when tucked in and attack riding.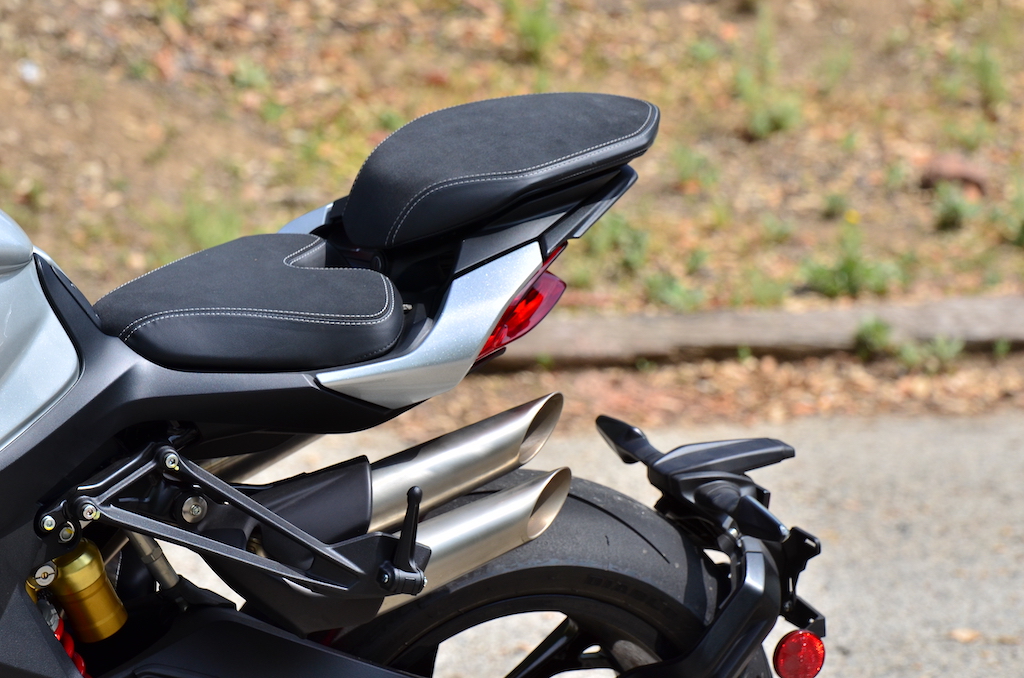 The look is further diminished by having passenger footpegs that do not retract, as they do on the Dragster, leaving an ugly fixed aluminum rod covering the twin outlet of each muffler.
You're accosted with every riding mode imaginable on the RS. In the same vein as the RR, you get a six-axis IMU, traction, wheelie control, cruise control, all of which are adjustable, but you don't get electronic suspension aside from the Ohlins speed-adjustable steering damper.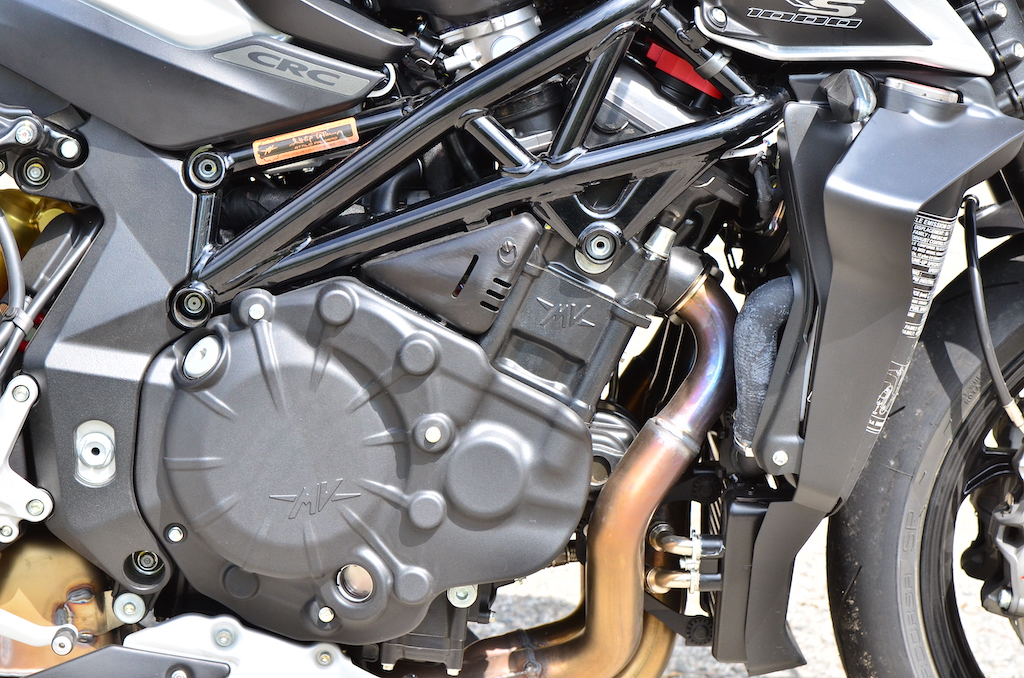 The stiff but compliant suspension consists of massive, 50 mm Marzocchi forks and a Sachs monoshock, both of which are fully adjustable. Braking is the domain of Continental MK 100 Cornering ABS mated to Brembo Stylema four-piston calipers and a Brembo radial master cylinder, so you'll speed retardation is never questioned.
Rolling on Pirelli Diablo Supercorsa SP tires, the Brutale RS retains a supreme level of agility. Mountain road switchbacks are dealt with in the same fashion as long increasing radius curves, where the MV roars its beautiful song and the revs swing north into 10,000 rpm.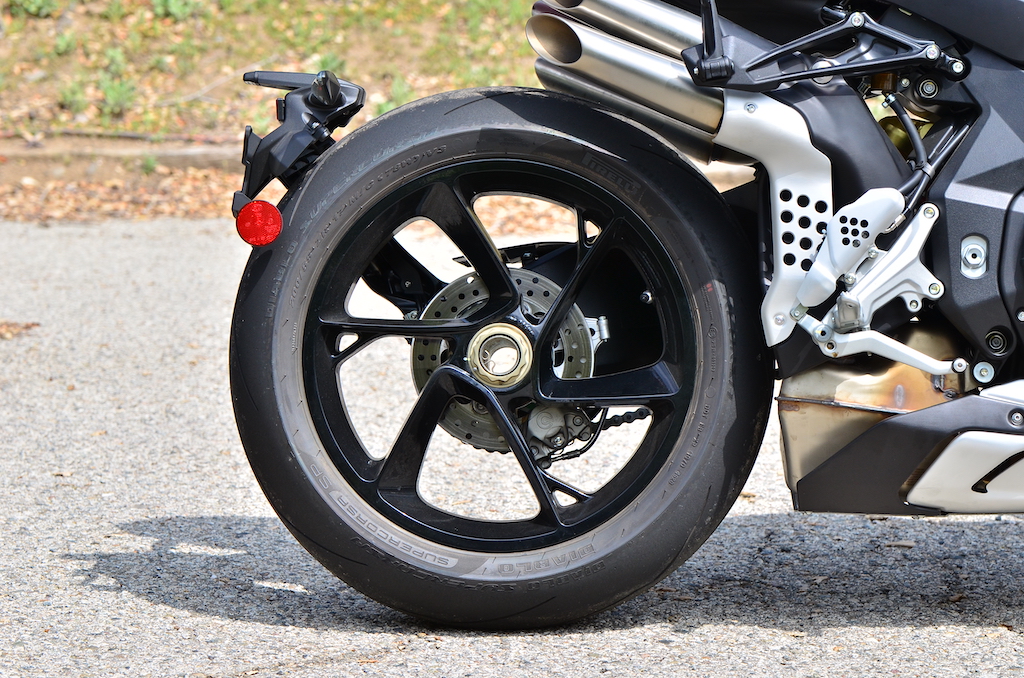 "Put on your red shoes and dance the blues," Bowie famously sang. Or was it, "Jump on your MV and yell with glee?"
This is not a beginner's naked bike and even then, the MV Agusta Brutale 1000 RS will only appeal to a very certain type of rider. Like an obscure, highly valuable watch, the Brutale will attract a discerning buyer looking for something different from the hordes on their Ducatis and Aprilias.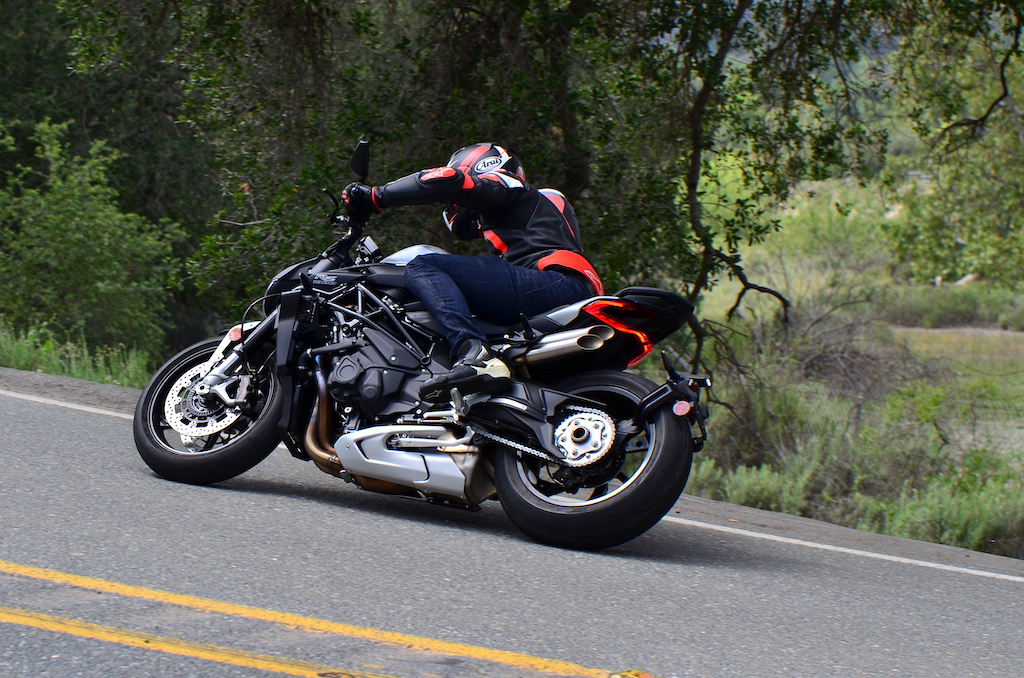 Flat spot or not, the Brutale is one hell of an experience. Having over a claimed 200 hp in your right wrist ensures it so, it just matters whether you want to put up with those famous "MV Agusta-isms" to get there.
---