Comfort, Tech, and Reliability Converge. Uncover what sets the Multistrada V4 S Grand Tour apart.
The Ducati Multistrada V4 S Grand Tour is an embodiment of 20 years of Ducati's ingenuity in the Multistrada line. This anniversary edition comes packed with advanced features, including Adaptive Cruise Control and Blind Spot Detection, thanks to its radar system. When it comes to visibility, the Grand Tour doesn't compromise. It has a Tire Pressure Monitoring System (TPMS) and additional LED lights as standard.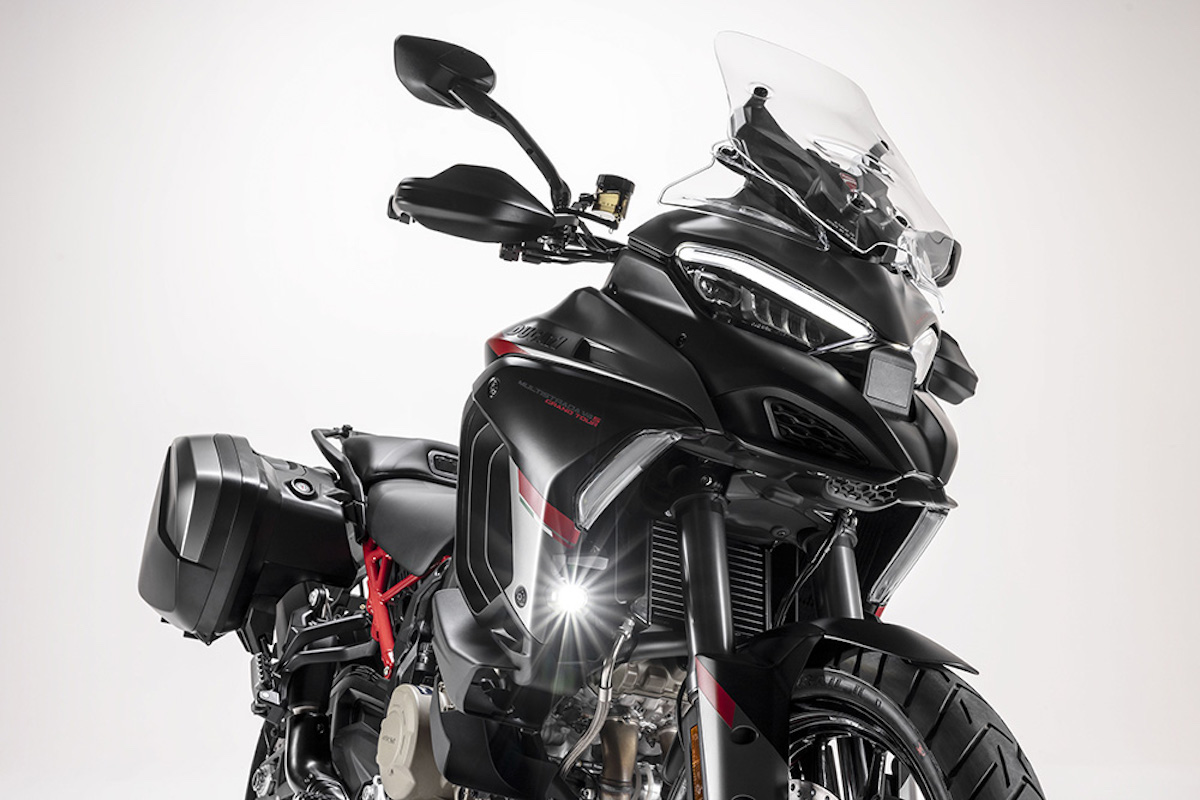 The Grand Tour offers side panniers that seamlessly blend with the bike's livery. These panniers provide 60 liters of storage space, making long trips worry-free. To aid in handling the luggage, the central stand comes standard, enhancing both safety and convenience. It also comes in handy for impromptu on-road maintenance.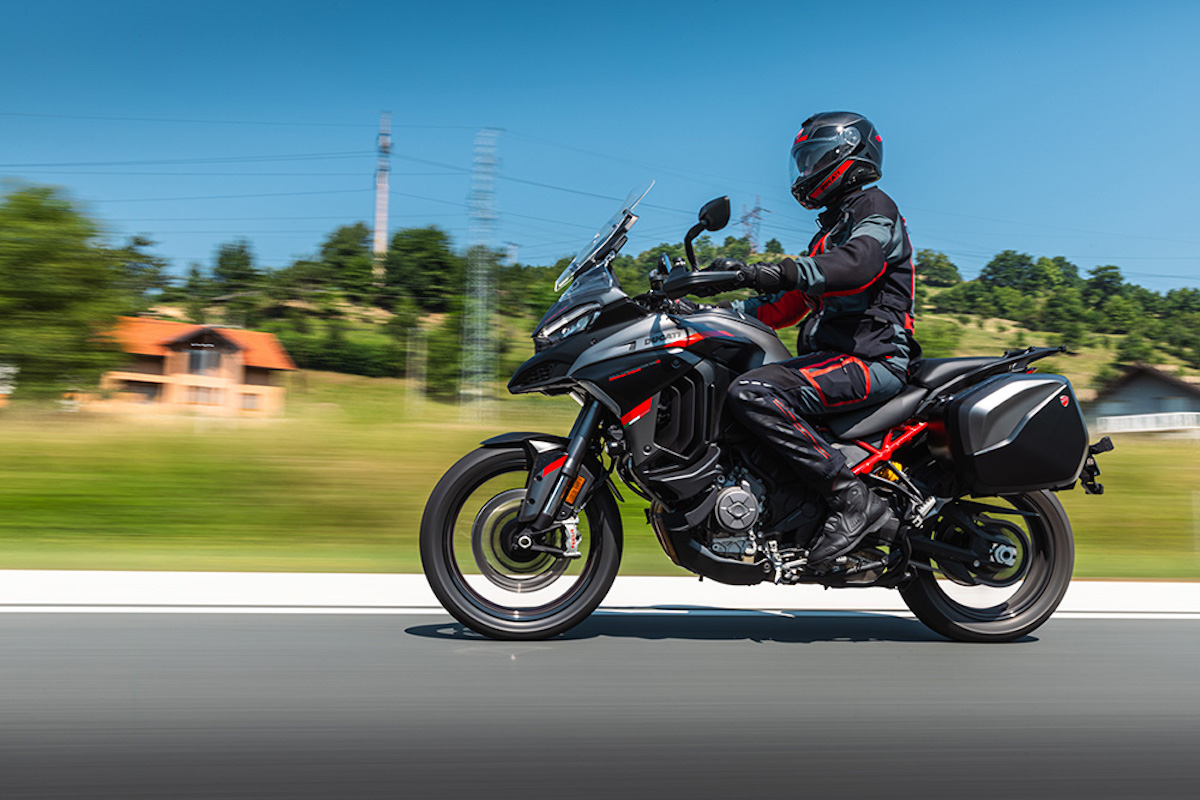 Heated grips and rider and passenger seats are part of the standard package. The hands-free fuel cap is also a small but impactful convenience, making refueling stops hassle-free.
From a technical standpoint, the Multistrada V4 S Grand Tour borrows several features from the V4 Rally. For instance, the handlebar is rigidly mounted on the steering head, offering a more direct riding feeling. The seats are designed to provide optimal support on long journeys for both rider and passenger. The bike incorporates heat shields on the swingarm and left side of the rear subframe and closable ducts in the leg area.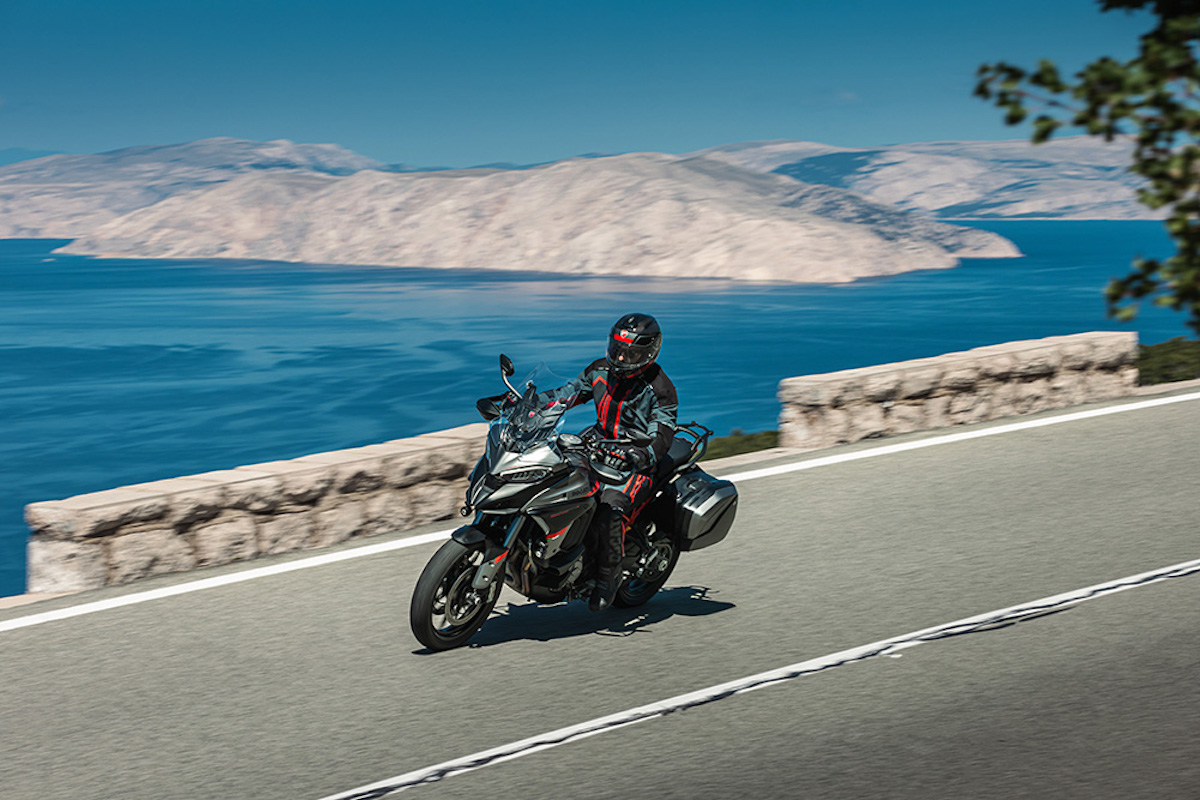 The Multistrada V4 S Grand Tour's 1,158 cc V4 Granturismo engine offers a robust 170 hp and 125 Nm of torque. This engine promises a smooth and powerful ride. Its electronics package is comprehensive, as well. The Grand Tour stands at the pinnacle of two-wheeled technology, from ABS Cornering to Ducati Wheelie Control and a semi-active suspension control system.
The Multistrada V4 S Grand Tour has an inertial platform communicating with the Ducati Skyhook Suspension (DSS) semi-active suspension control system. This system analyzes riding conditions and adjusts the fork and shock absorber hydraulics in real time, integrating the Autolevelling function. The Autolevelling feature adjusts the seat height for different riding scenarios. It supplements existing manual options for rider only, rider with cases, rider and passenger, and rider with cases and passenger.
The Ducati Connect system lets you control your phone and music through smartphone mirroring and intuitively.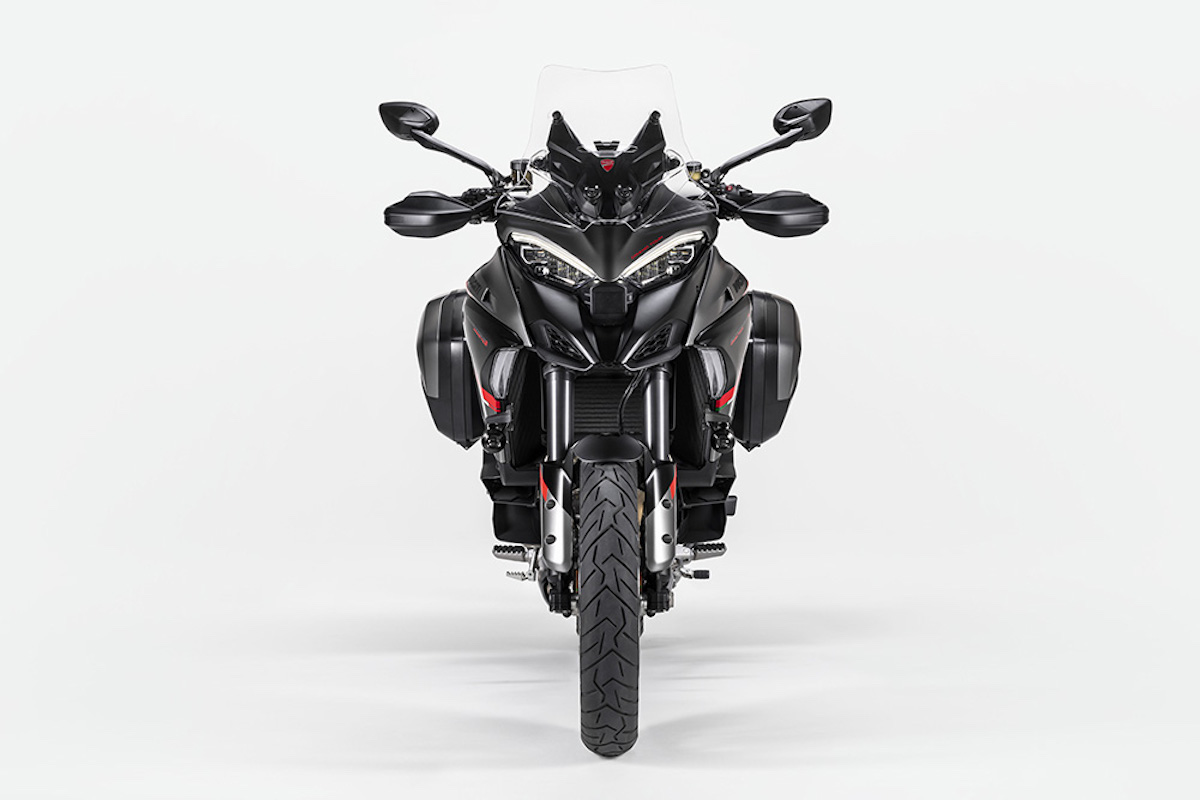 Ducati also offers a wide range of customization options and specialized apparel, ensuring that the Multistrada V4 S Grand Tour fits every rider like a glove. Whether you're a touring enthusiast or a sport-riding aficionado, the Grand Tour is engineered to meet all your needs. Ducati offers peace of mind with benchmark maintenance intervals and programs like 4EVER Ducati and Roadside Assistance.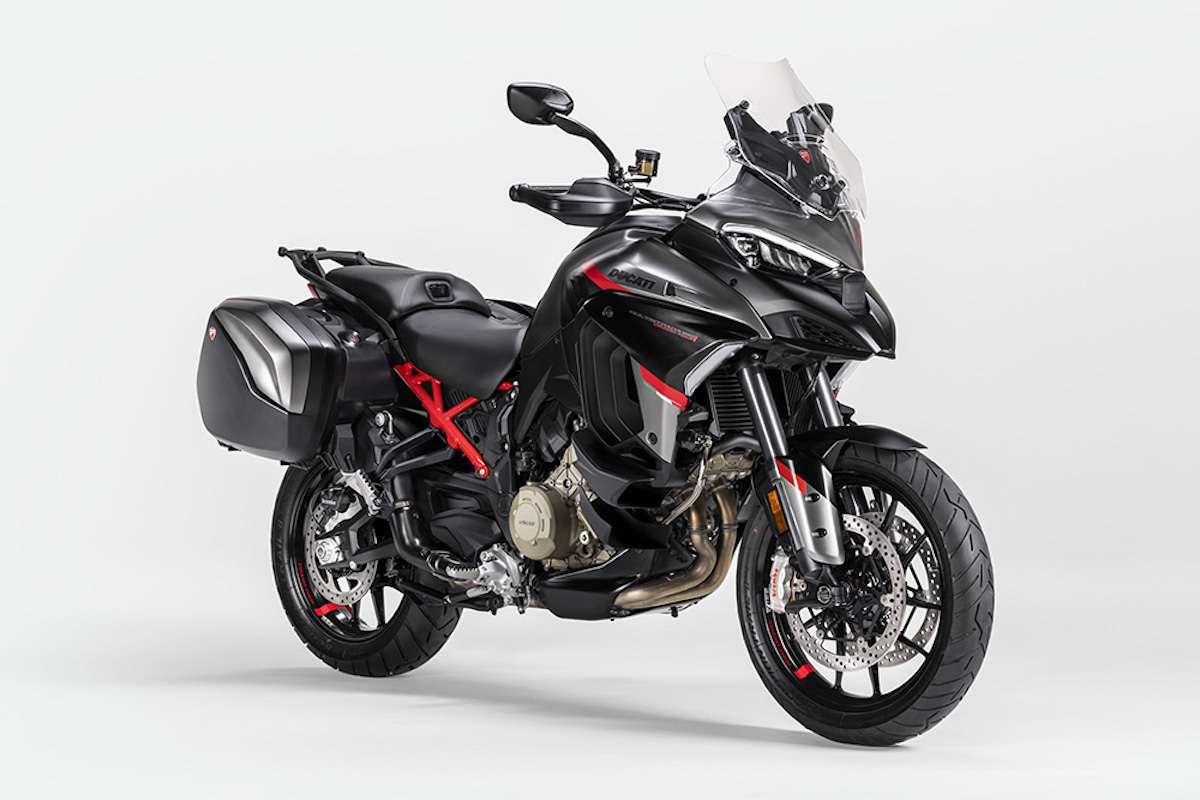 ---