In its 47th year of publication, the world's premier road racing book, Motocourse is back for 2023.
Motocourse has been running for an incredible 47 years and in that time it's grown to become the premier volume of account for international motorcycle racing.
Written largely by editor and legendary MotoGP journalist, Michael Scott, Motocourse 2022-2023 takes a very long and very detailed look at what made the 2022 MotoGP season the epic season that it was.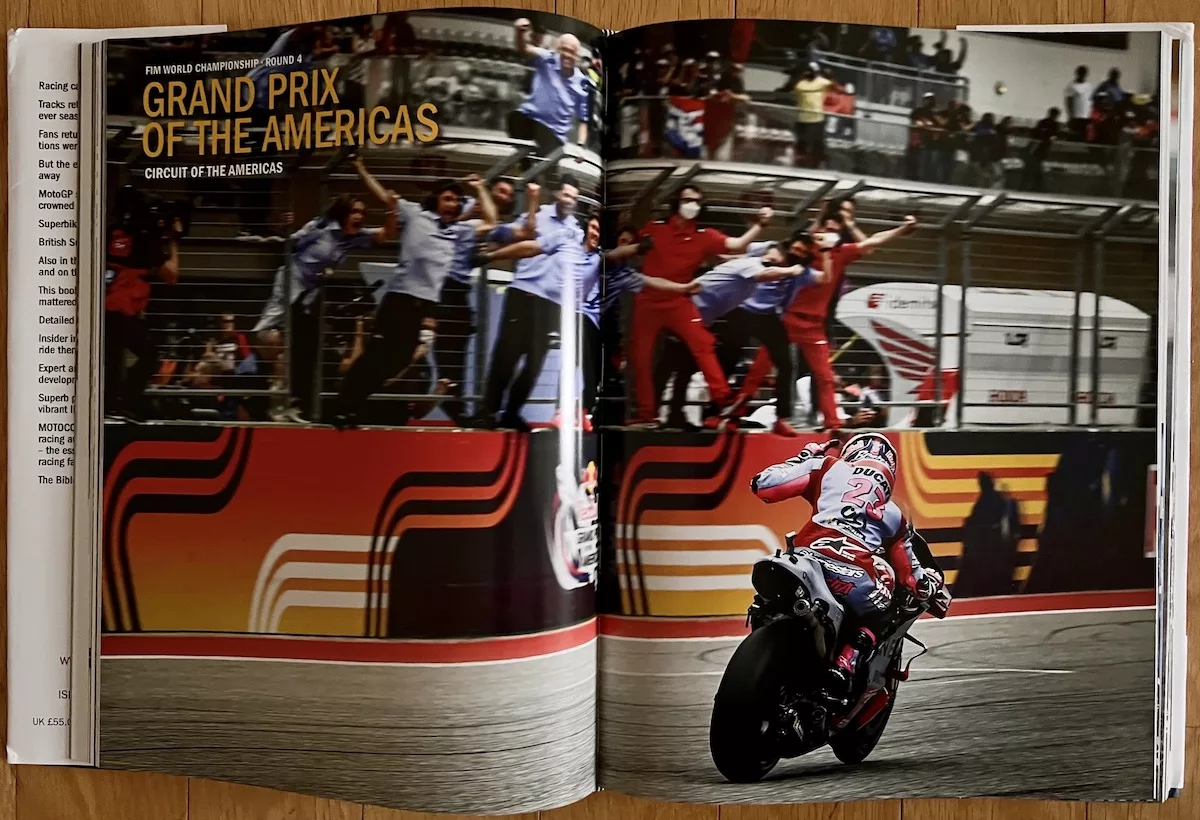 Francesco Bagnaia's come-from-behind title win is broken down into minute detail throughout the book, the text supported by incredible photos largely sourced by from British photographic house, Gold & Goose. 
Scott's analysis of the season is never-ending. His is a knowledge bank of MotoGP competition, both in the paddock and on the track, any self-respecting journalist would dream to acquire. His racing work of the year is backed up by technical investigations from each of the five MotoGP manufacturers by MotoGP's colorful commentator and former 500cc Grand Prix race winner, Simon Crafar, while fellow Dorna presenter, Neil Morrison, charts the mercurial rise Aprilia enjoyed in 2022 when years of toil for the small Noale manufacturer finally clicked into real race-winning results. Lead Dorna MotoGP commentator, Matt Birt, also takes an in-depth look into each individual MotoGP team, from the riders to lead management and everyone in between.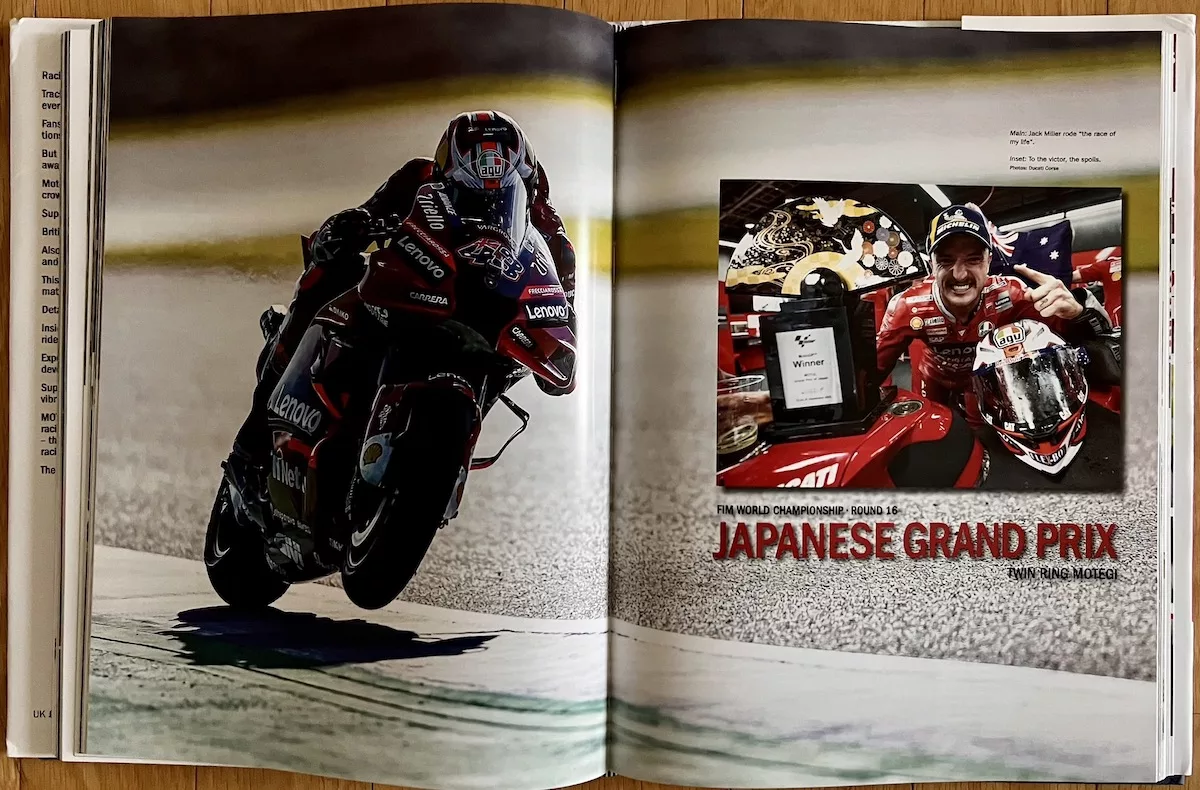 However, it's not just MotoGP that gets the Motocourse treatment. WorldSBK is heavily featured, as is the British Superbike Championship, the Isle of Man TT gets a few pages and so too does MotoAmerica, thanks to the words of Larry Lawrence and photos provided by the one and only Brian J Nelson.
In a world in which information is at your fingertips (after all, you're reading this on a digital device), it's nice to put a few dollars aside and invest in a book such as Motocourse. You won't find a higher quality volume of 2022's racing anywhere in the world, and it's a book you'll pick up years later and still find something new.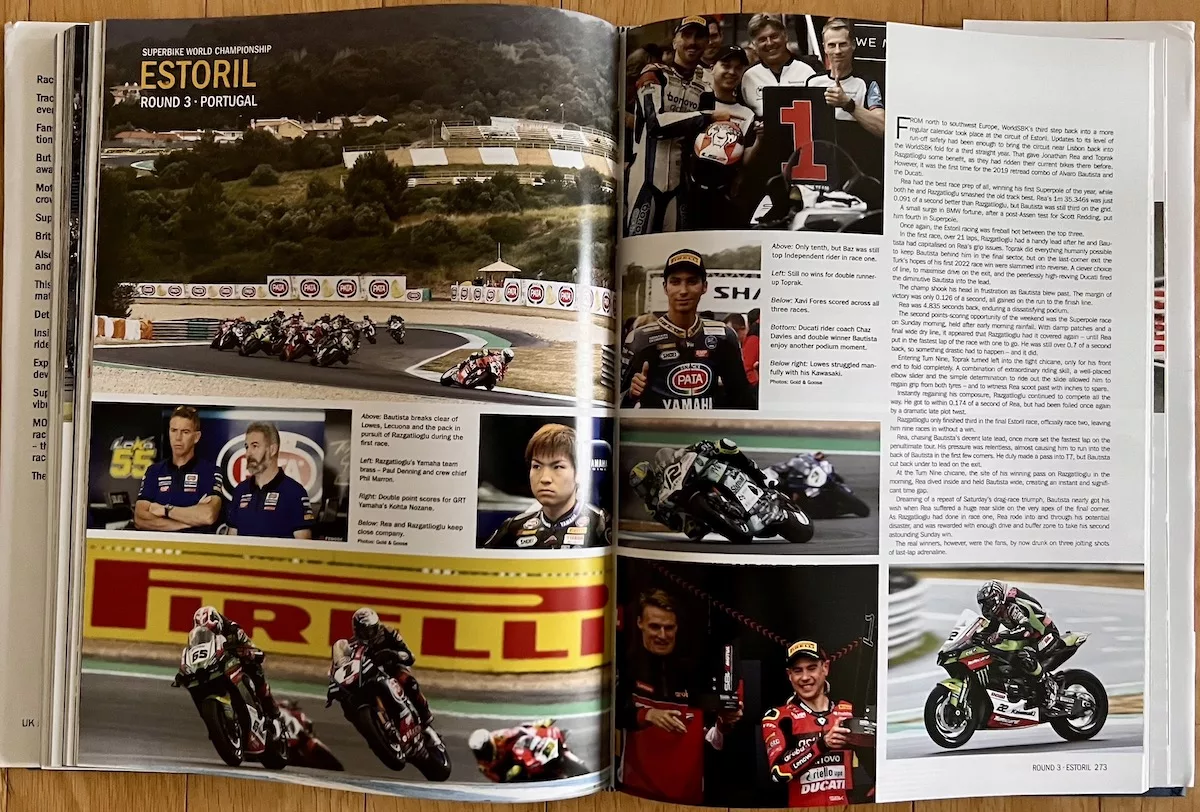 You can pick up the 2022-2023 Motocourse for $59 from Icon Publishing HERE or via Amazon. 
---