Kyle Wyman wraps up the 2021 MotoAmerica season as King of the Baggers and concludes his three-year Ducati Superbike campaign.
Kyle Wyman and his #33 KWR Ducati Team Panigale V4 R finished the 2021 MotoAmerica Honos Superbike campaign in ninth position with a total of 111 championship points. In the middle of the superbike season, Wyman was crowned as the Mission King of the Baggers Champion with a total of 70 championship points, onboard his Screamin' Eagle Harley-Davidson Road Glide Special… despite a banged-up elbow.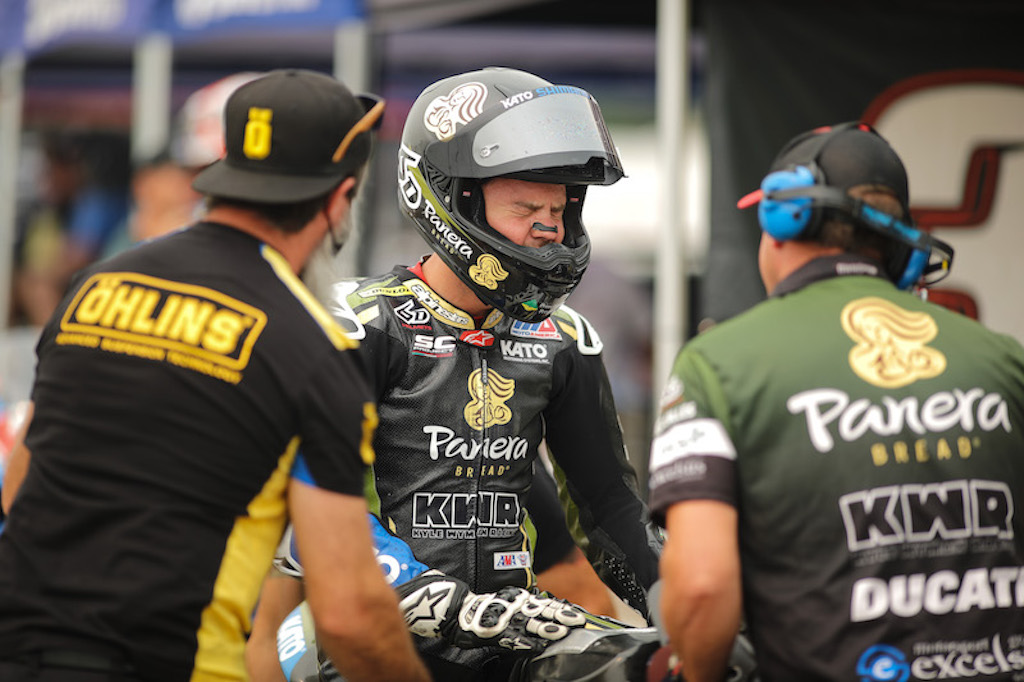 "I'm still struggling with pain, swelling and weakness. It has been a long road of recovery, and I've just kept hammering on it to finish the season. I now have some time to rest and get it back to 100%," Wyman explained.
In a season of up and downs, Wyman's list of highlights is plenty: several battles for the superbike podium, both a pole and a race win in the King of the Baggers at Road Atlanta then subsequently winning the crown. Perhaps one of Wyman's most overlooked accomplishments of the 2021 season happened off track when he secured Panera Bread as the title sponsor for his superbike efforts.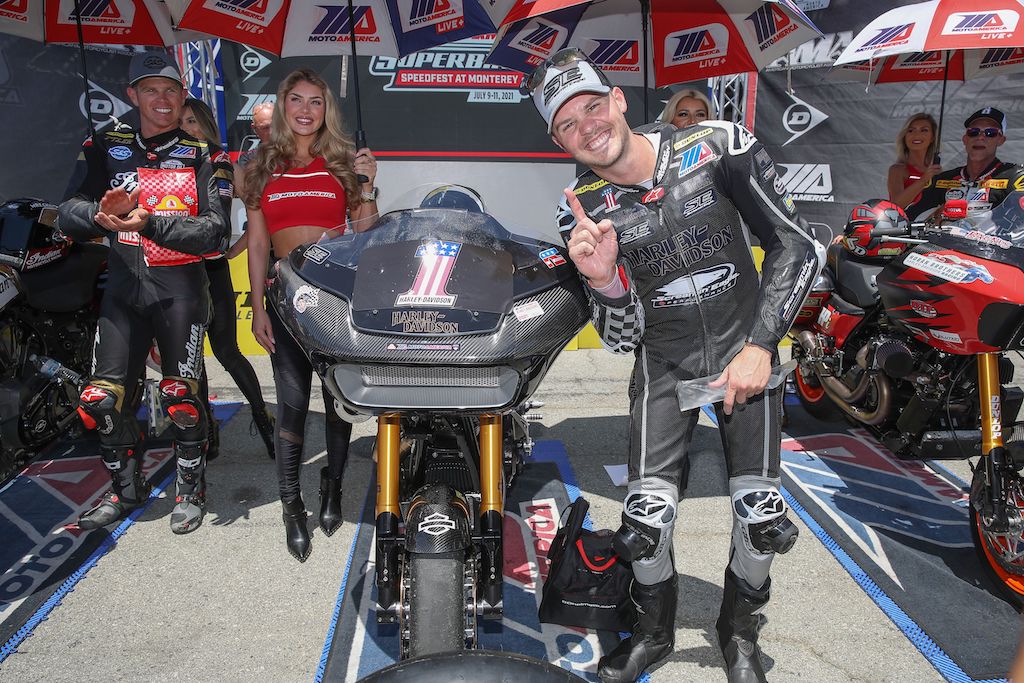 Any athlete will tell you that the next season begins the moment that the last one ended. Wyman is no different. While the winds of change are about, Wyman is already focused on what 2022 may bring. "Everything is completely up in the air at the moment. We've had our last ride on the Ducati platform after a three year run, and we are exploring all of our options for next season."
Wyman took to FaceBook to post a "thank you" letter to his sponsors and supporters, that read:
"You can't sum up three seasons in one post. When I started this journey with Ducati, I went into it on a feeling, on passion, on a whim. There was no master plan. I was simply ready to walk a path that nobody had and fill in the gaps as I went. It was a privilege to receive the first two production Panigale V4 R's to arrive in the USA, and we raced them after 30 days of prep. We pieced together this program one trick part at a time, and gave the Ducatisti a guy to root for in AMA Superbike racing for the first time in a decade. We achieved two podium results at Road America in 2020, and those were some of the most satisfying results of my career — when you consider the path I chose and what it took to arrive at that place. This year, I went all-in and threw everything I had at it. Our program came together late but I believed we had the best V4R we could put out of KWR. Injury played a role in the outcome of this season, but I will look back on all of it fondly, with incredible growth, lessons, and memories to take with me in to the next chapter. I want to thank every sponsor and crew member who have been a part of this program over three seasons, there are too many to list here. Here's to the next chapter Forza Ducati, and ciao for now!"
Regarding his plans for the 2022 season, he expressed optimism, "My intention is to stay in Superbike next year. That can be on a multitude of manufacturers that I am actively pursuing and we hope to arrive at our selection soon to have the maximum amount of time for preparation."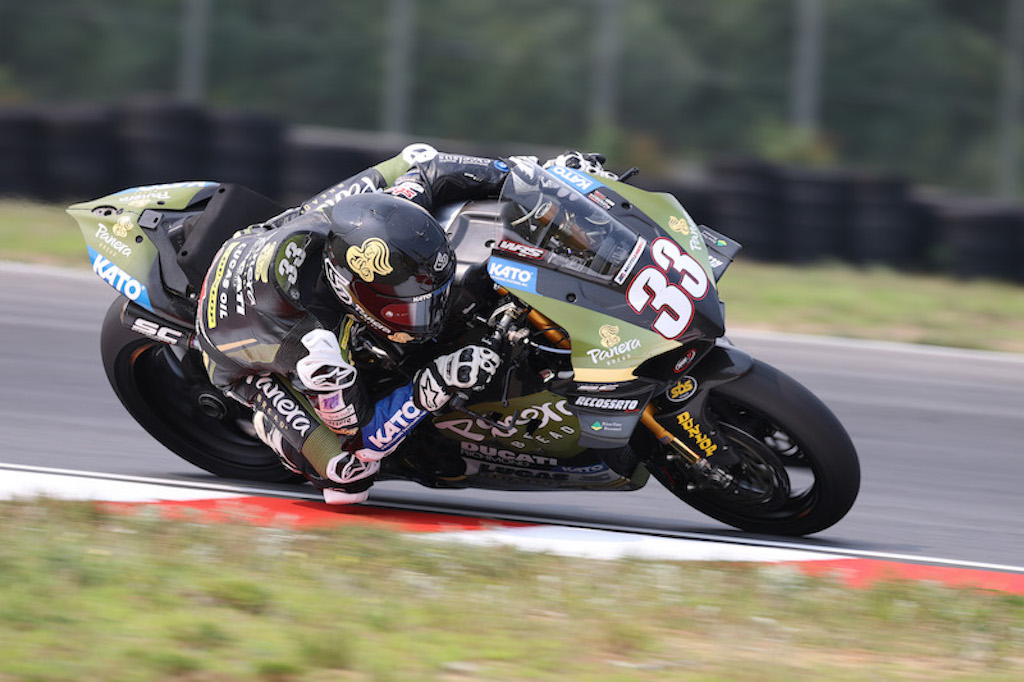 For now, Kyle Wyman will soon be heading back to the Southwest and West Coast where his off-season training will commence. "I will get back to Arizona and get on the bicycle. I hope to spend some time in California this winter and train with some other riders and friends to keep things fresh."
Images: Brian J. Nelson
---