Looking for a fun, affordable and practical small-bore motorcycle? Kawasaki has the answer with its Z125 Pro. – Originally published in SportBikes Inc Magazine, May 2016.
Four gears, 125cc's, and a 60-something mph top speed. It's hard for most sport riders to get excited about those paltry specs. But spend a few hours weaving through Prius' on Kawasaki's freshest addition to the 'Z' family, and it's hard not to be amused with the $3000 Kawasaki Z125 Pro.
If you live in the heart of a big city like San Francisco, the 225-pound Z125 Pro will have you laughing to the bank. Or wherever your destination is. With its diminutive dimensions, the little green bike gets in and out of tight spots that a full-size "big" bike simply can't.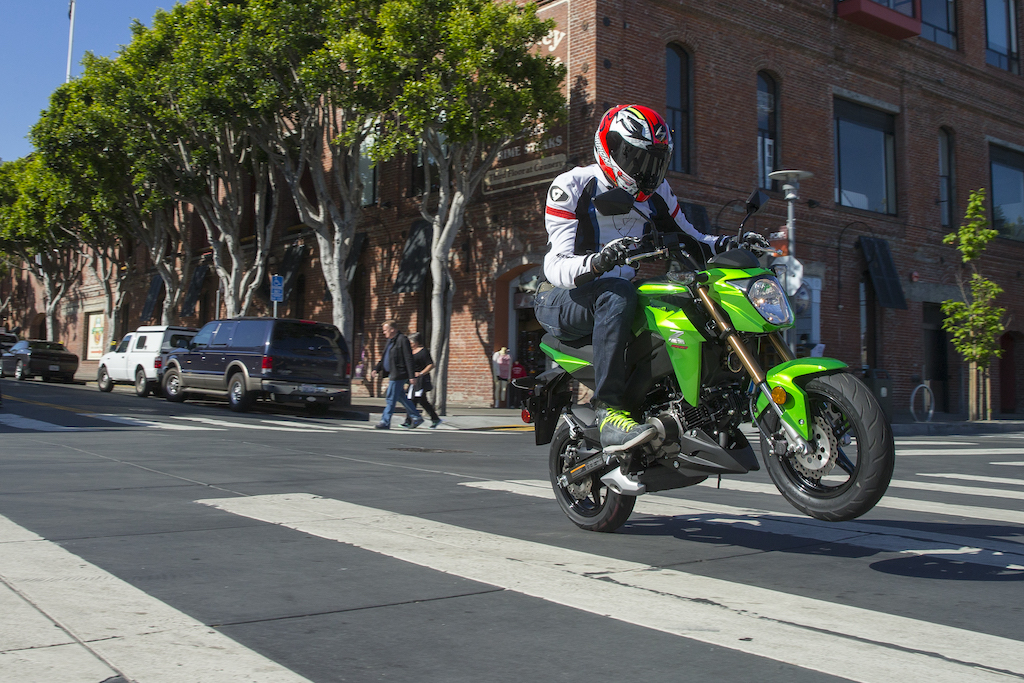 Though tight for a six-foot tall rider, the Z125 Pro's cockpit is practical around town. And you'll be grateful for the taller and more forward mount handlebar position. At the rear, there's also a set of passenger footpegs, so a buddy can tag along. Electric start, fuel-injection, and a manual clutch and transmission ensure a simple, uncomplicated riding experience.
One could complain that its compact size makes it tough for motorists to spot you in traffic. But a bright Z-shaped LED tail light, halogen headlight and attention-grabbing Candy Lime Green paint help it stand out in the crowd.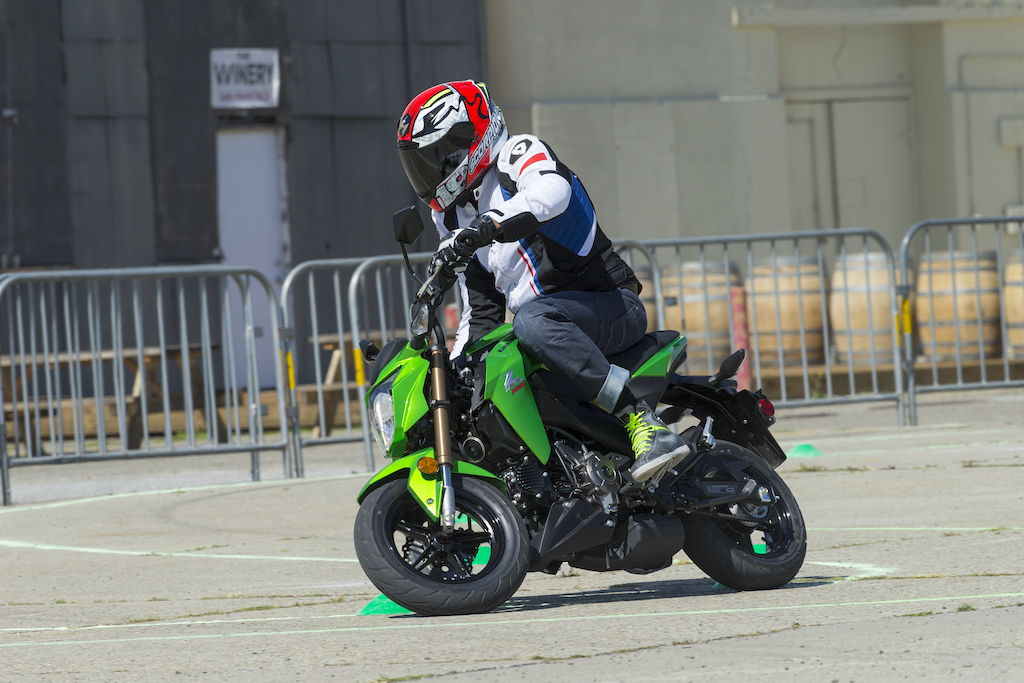 True, the 125cc engine power is modest. However, the manual drivetrain lets you maximize each of those precious ponies. San Francisco's got plenty of steep hills, and the Kawasaki Z125 Pro climbs all of them without a hiccup. Though to be fair, second gear is mandatory. As is a big serving of wide-open throttle. On the flip side, a mellow powerband, and forgiving clutch action make it an easy bike for someone to learn or take their motorcycle permit or license test with.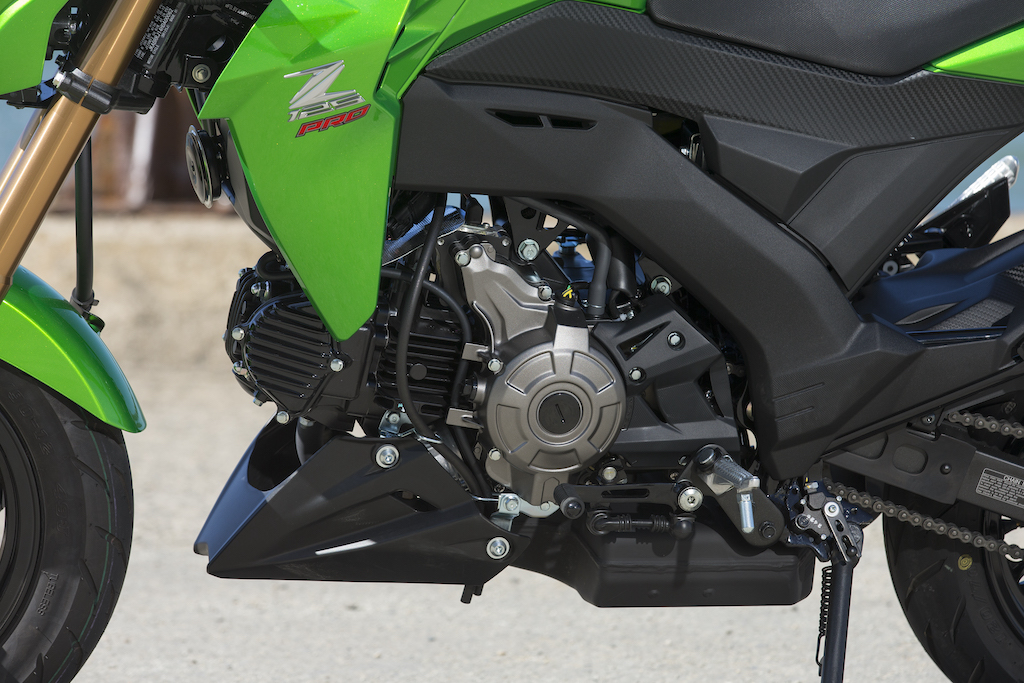 Although the brakes appear rudimentary, in action they are anything but. Not only are they friendly to use, when the front lever is squeezed harder, there's enough bite to lift the rear end at stop signs. The 12-inch IRC tires have a surprising amount of grip for a budget-minded tire. The suspension components work well, too, and the shock offers almost as much travel as a big bike.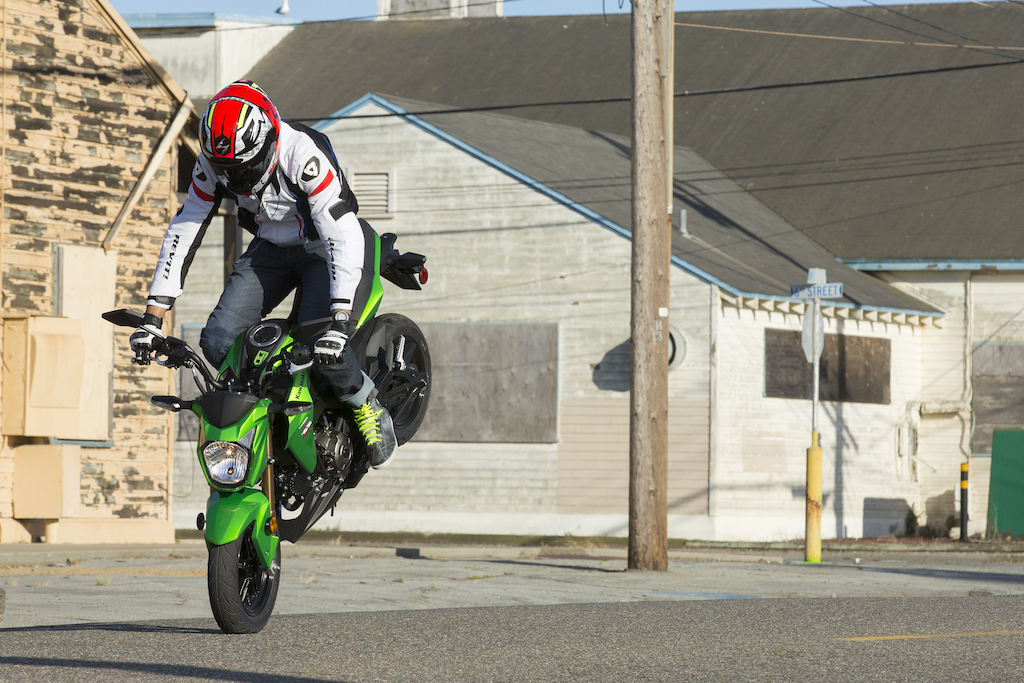 As easy on the eyes as it is on fuel (Kawasaki claims a range of over 200 miles between fill-ups), we're fans of tough appearance that stays true to the Z800 and Z1000 family roots. Even build quality is better than expected.
Small in price, but big on fun. The smallest member of the 'Z' family is also one of the most versatile. Factor in its affordable price, and there's little reason why you shouldn't have one of your own.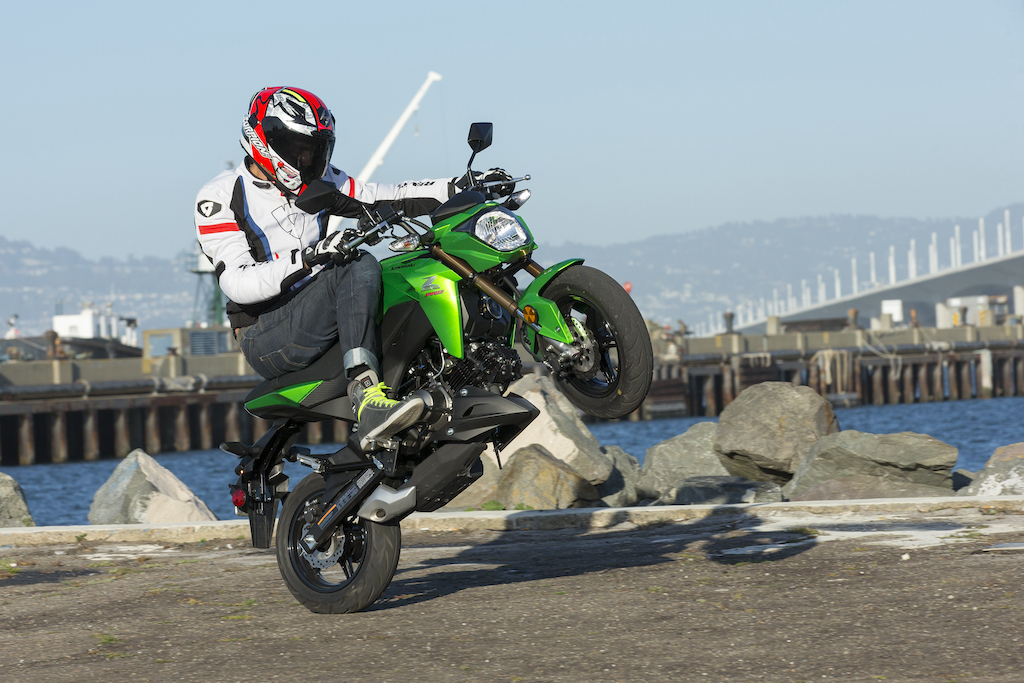 Photos by Kevin Wing
---