HJC Helmets releases its Bluetooth comm ready, sun visor and polycarbonate shell i100 modular helmet.
The i100 helmet is changing the way people wear modular helmets every day. The HJC Helmets i100 modular helmet has a full rotation chin bar that can be open or closed, thanks to the P/J Dual Homologation. If you need an extra visor for sunny days, no problem. There's an integrated sun visor (Dark Smoke) on the bottom left side of the shell that's easy to use with just a flip of a switch.
This helmet is made from HJC's patented Advanced Polycarbonate material. It comes in 3 sizes, XS to 2XL for a snug fit. Its innovative design ensures maximum comfort and balance for all-day wear. The helmet is also Bluetooth enabled so you can stay connected even while on the go.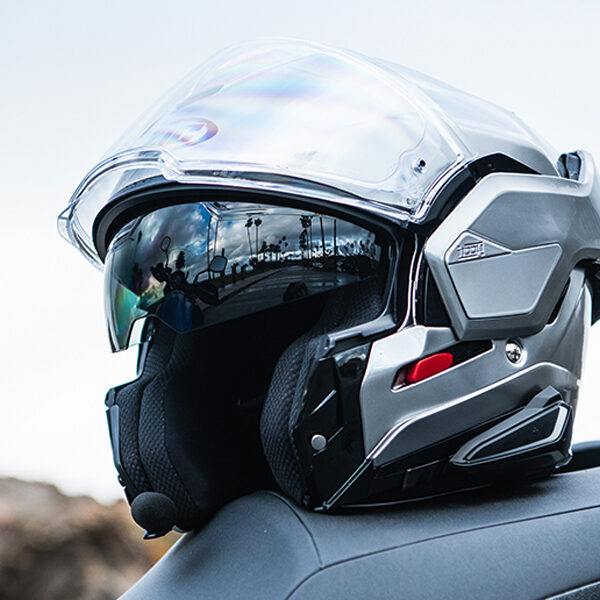 Colors: Hyper Silver, White, Black, Semi Flat Titanium
Sizes: XS – XXL
Prices: $319.99 – $329.99
Contact: https://www.hjchelmets.us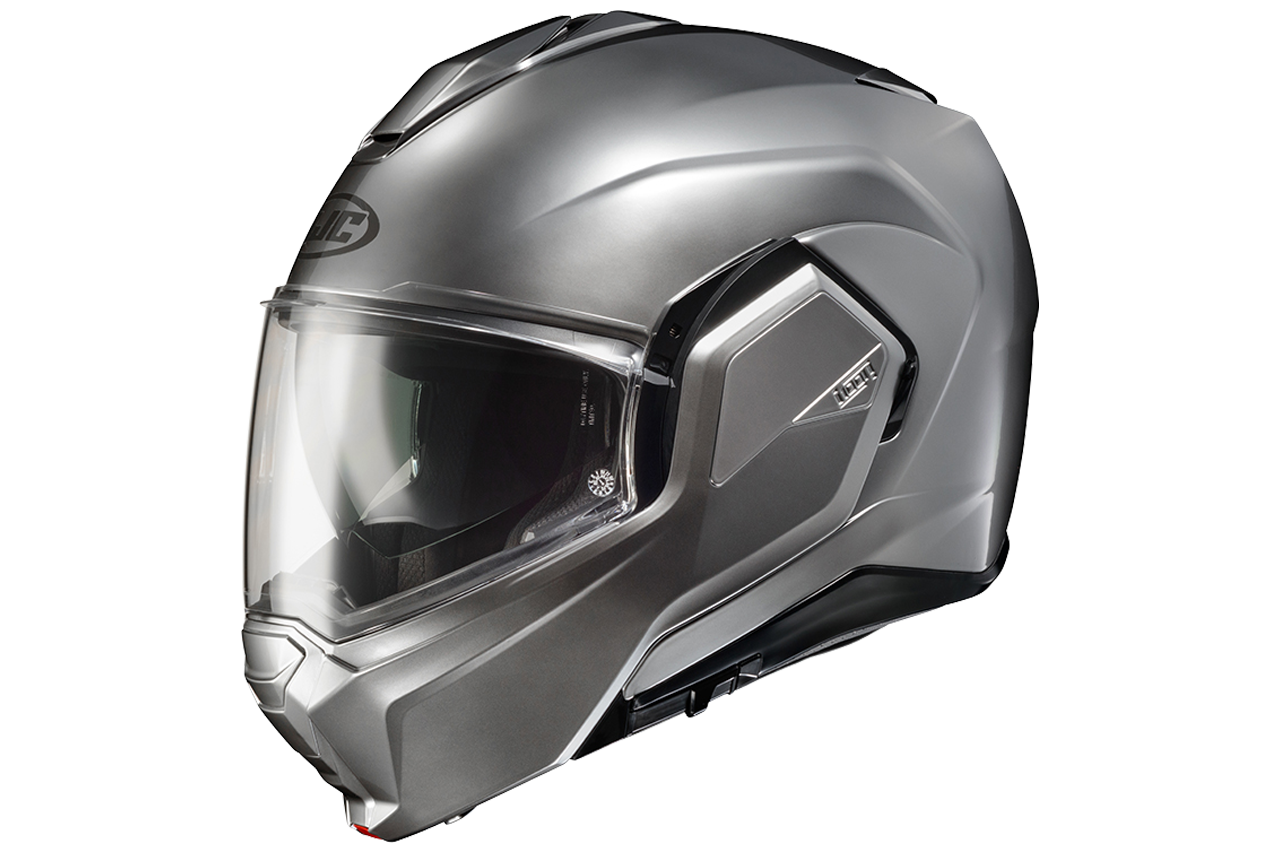 ---