Harley Davidson has recently released the full data specifications for the all-new electric motorcycle, the 2020 LiveWire. While Harley Davidson traditionalists may be struggling with the transition of brand direction, Harley is focused on the goal of establishing themselves as a leader in the electric motorcycle sector.
The 2020 LiveWire does look the part. The bike has a reserved futuristic aesthetic and is not uneasy on the eyes. It's attractive and approachable, crossing the border of being sporty and classical with clean and simple lines.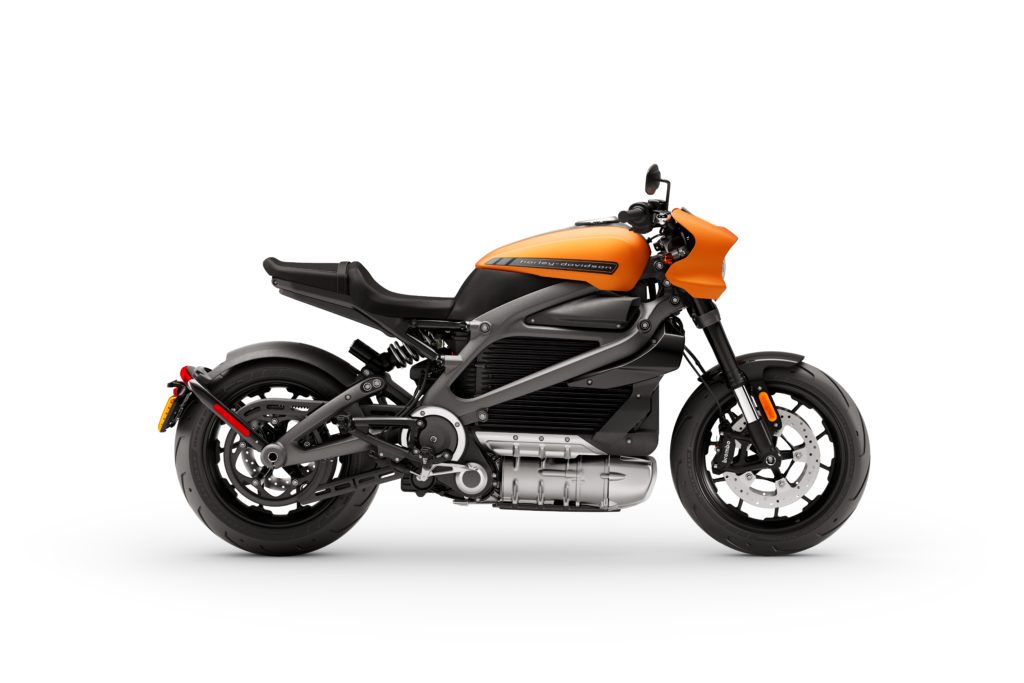 Equipped with a 12.8-volt lithium-ion battery (24 Wh, 120 A), the LiveWire can travel a range of 146 miles (city), and 70 miles (highway, at a sustained speed of 70mph), on a full charge. To achieve a full charge, it will take 12.5 hours utilizing the AC wall charger, or 1 hour if you use the DC fast charger.
At the heart of the LiveWire is the new Revelation engine that produces 86 foot-pounds of torque and 105 horses, with a claimed acceleration rate of 0 to 60, in 3 seconds. Housed in a cast aluminum frame and swingarm, the motor's performance capabilities are enhanced by its SHOWA suspension set up. On the front end of the LiveWire, you'll find 43mm inverted, big piston, fully adjustable forks. On the back end, there is a fully adjustable Balance Free Rear Cushion Lite SHOWA shock.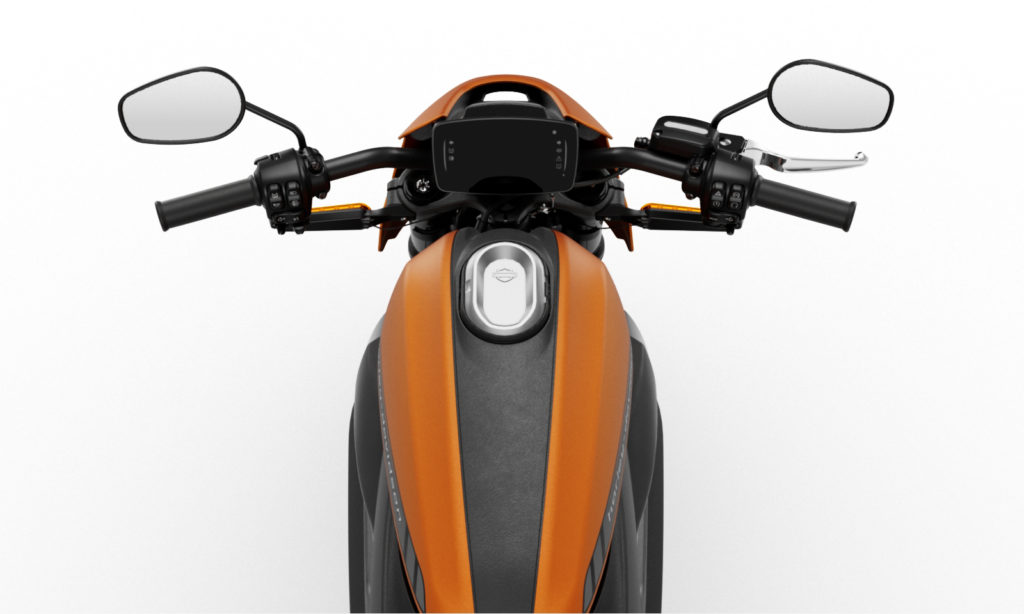 Highlighted by BlueTooth options for your smart device, a USB charger, and a 4.3 inch TFT color display data center, the LiveWire is loaded with rider-friendly features. There are seven ride modes: sport, road, range, and rain, and three customizable modes. Most notable is the Reflex Defensive Rider System. The system is composed of three separate functions: ABS, Traction Control and Drag Torque Slip Control. These functions work in harmony with each other to offer a premium ride experience.
"Riders should expect an all-new, all-electric motorcycle that will deliver an exhilarating, high-performance motorcycling experience infused with a new level of technology, and the premium looks and feel of a Harley-Davidson product. The LiveWire is the first of a broad portfolio of electric vehicles from Harley-Davidson that will deliver transformative two-wheel experiences at price points from a few thousand dollars to the $29,799 MSRP of the 2020 LiveWire." – Joe Gustafson, Harley Davidson Public Relations Lead.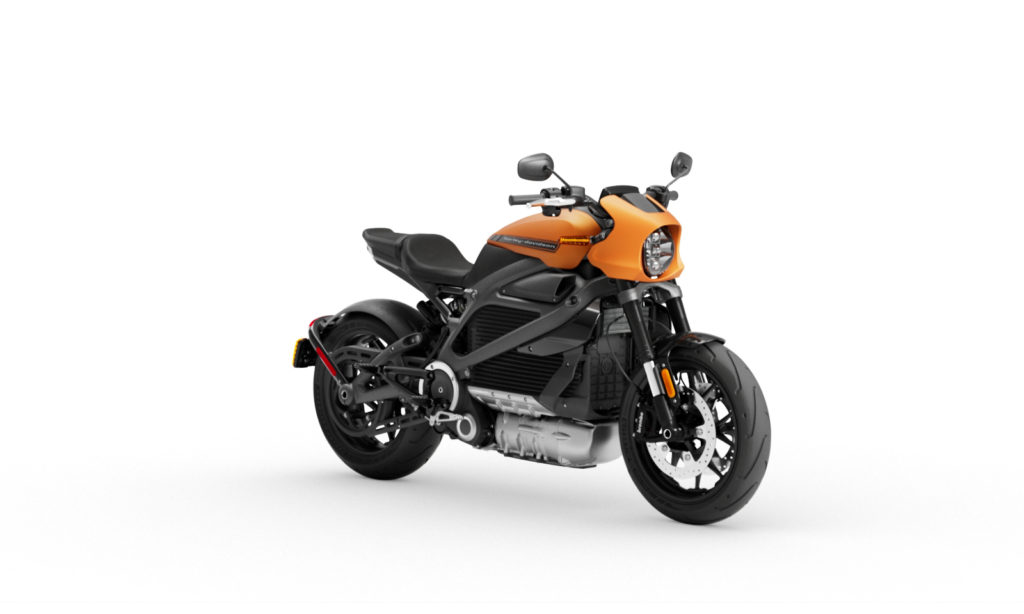 ---