With the whistles and bells and an MSRP of $35,500, the 2022 Ducati Streetfighter V4 SP is possibly the ultimate street naked bike.
You gotta love Ducati for their 'fuck it, let's just build it' mentality. It's the kind of thinking that led to the Desmosedici RR back in 2007, the Scrambler range and more recently, the bonkers naked bike that is the Streetfighter V4 range. But what happens when bonkers just isn't enough? Well, you take one Ducati Streetfighter V4 S and go to town in a few choice accessory catalogs to create possibly the ultimate street naked bike in the Ducati Streetfighter V4 SP.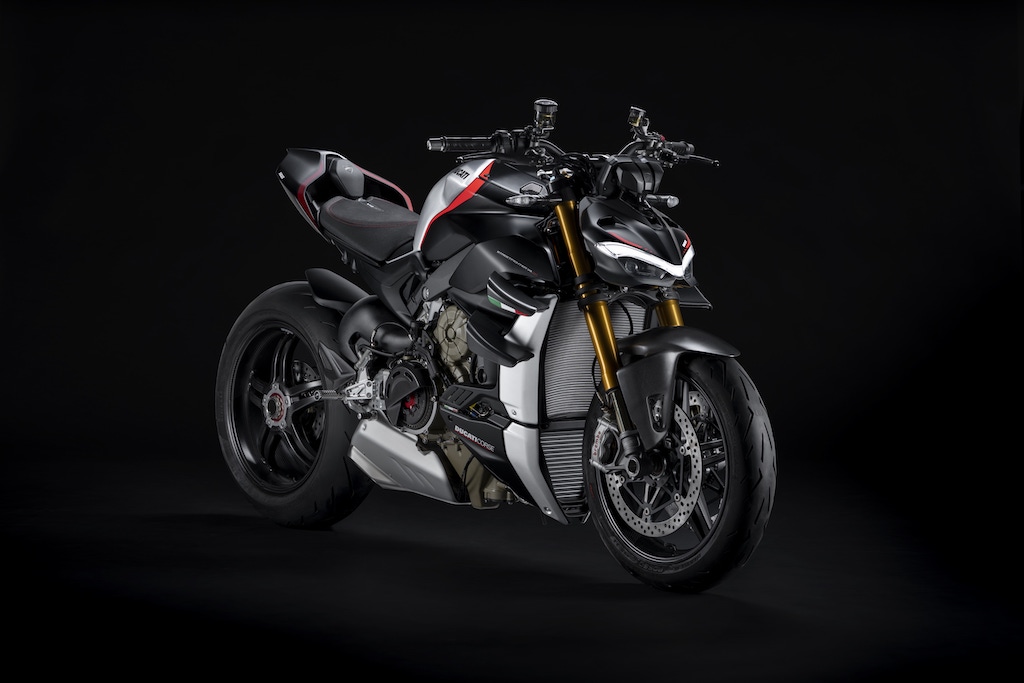 Resplendent in a drop-dead sexy black "Winter Test" livery, the SP takes the V4 S and cranks it up to the gigawatts. You still get the stupendous 1,103 cc Desmosedici Stradale V4 motor with 208 hp and a torque number of 90.4 lb-ft at 9,500 rpm, which is way more motor than most riders can handle (I promise). As you won't be needing any more horsepower, you better go looking at the one area most neglect when trying to make their bikes faster — the wheels.
Helping the black beauty roll is a lovely set of BST carbon-fiber wheels, direct from South Africa. These dramatically reduce unsprung weight and increase the SP's responsiveness to fast direction changes, as well as quicker acceleration and shorter stopping distances.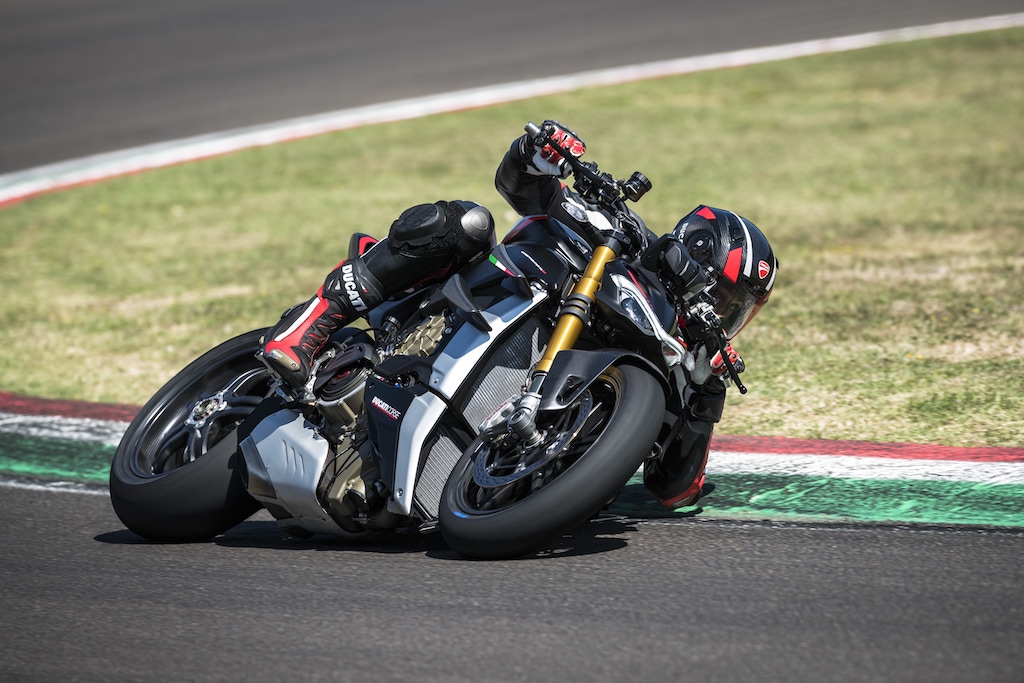 Next on the agenda is the race-spec STM dry slipper clutch which will bring back the famed Ducati dry clutch rattle at the traffic lights, and you'll get the latest generation Ohlins Smart EC 2.0 electronic suspension found on the Panigale V4 S (the V4 R comes with conventionally adjusted suspension).
On top of that you'll get lashings of carbon fiber for the wings and mudguards, as well as CNC machined footpegs and a lithium-ion battery. All up you're saving a claimed seven pounds from a standard Streetfighter V4 S, but you'll be spending a lot more. The sticker price is a healthy $35,500 MSRP, which is close to double the price of the base model Streetfighter V4 ($19,995) and $10K more than the V4 S at $25,195.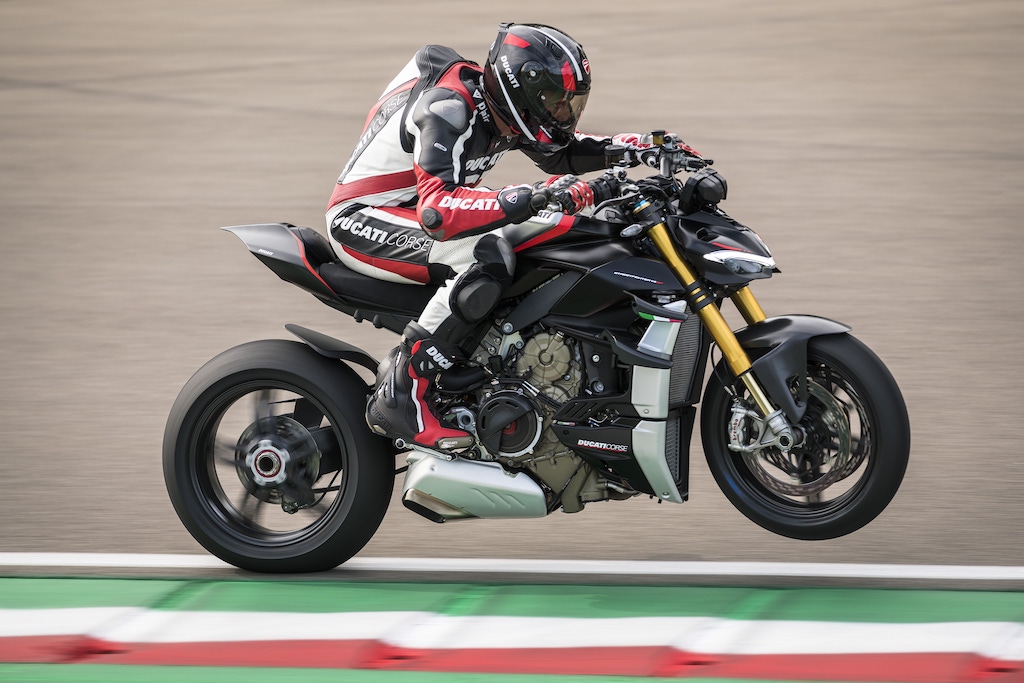 But none of those models have the presence of the V4 SP, and besides, if you've got to have it, it doesn't matter what it costs, right?
---