Josh Herrin wins the 2023 81st running of the Daytona 200 again, 13 years after his maiden victory.
After 13 years, Josh Herrin wins the 2023 81st Daytona 200 for a second time. The first time that he won the race, back in 2010, the rules stipulated that the pole sitter won the coveted Rolex watch. Since then, Herrin has racked up 11 Daytona 200 pole positions but not the win. That's all changed as Herrin rode his Warhorse HSBK Racing Ducati NYC Panigale V2 from pole to finish, securing both the victory and his well deserved timepiece trophy.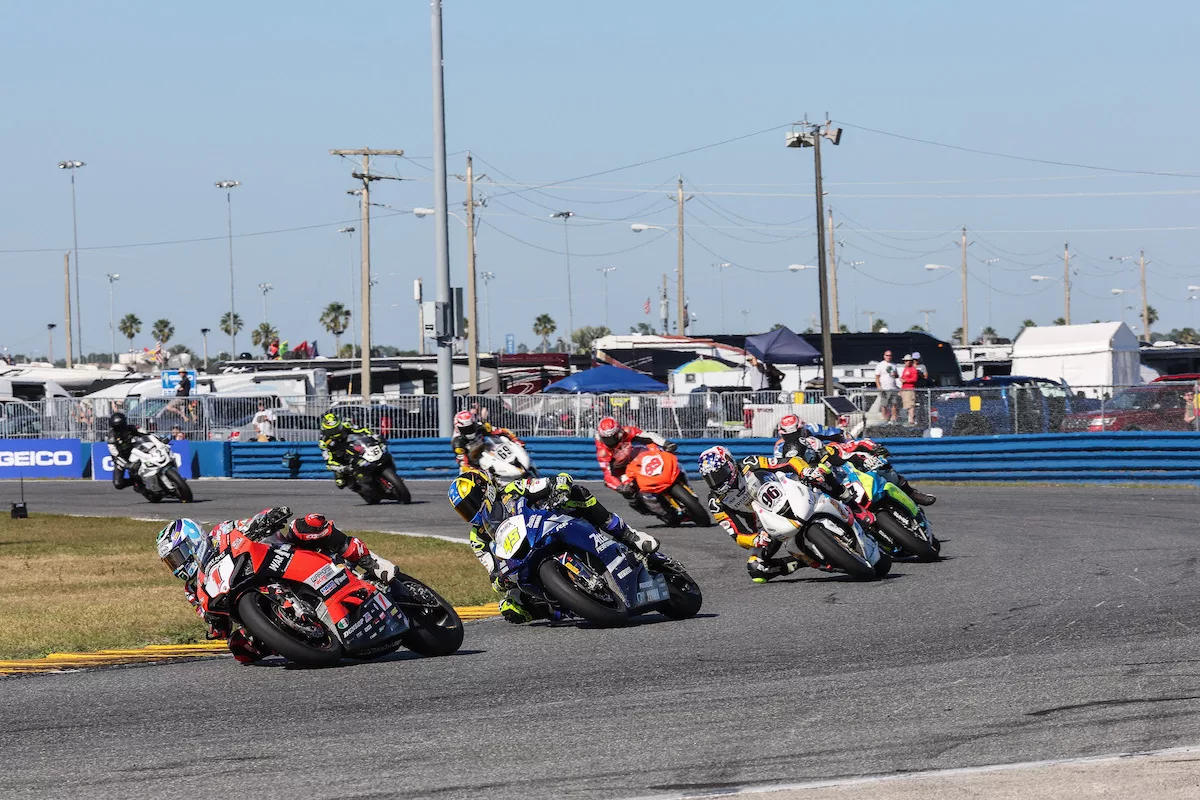 During the entirety of 200 laps, Herrin remained a front runner. With nine laps to go, he and Richie Escalante on the Mission M4 ECSTAR Suzuki's GSX-R750 battled for position before Escalante was knocked out of the race after a collision in turn one. This left Herrin alone to lead the pack with five laps remaining until Teagg Hobbs and Jason Waters crashed together at the International Horseshoe, causing the race to be red flagged on the 52nd lap. The rulebook states that if the original race distance is 57 laps, and there is a red flag, then for the second race a minimum of 10 laps must be completed. 57 laps became 62 laps. That's a total of 217.62 miles. As a result of his run in with Escalante, Herrin was forced to begin the restart six spots back on the grid.
Josh Herrin went on to win the Daytona 200, edging out Josh Hayes and Cameron Peterson by fractions of seconds, who completed the podium in second and third place, respectively.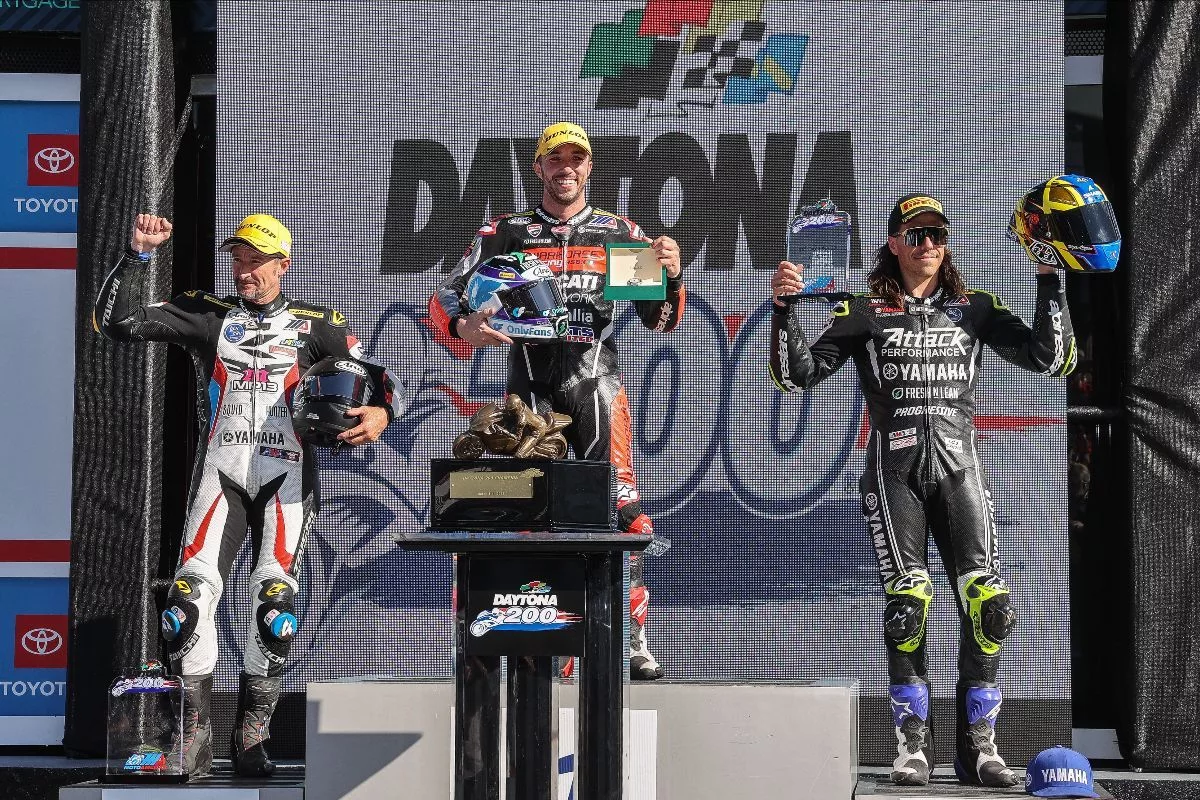 Brandon Paasch, the reigning Daytona 200 Champion finished in 12th place after a 15 second penalty due to a pit lane speed violation. Josh Herrin's 2023 victory is the second Daytona 200 race win for Ducati, with Jason DiSalvo winning onboard Team Latus' Ducati 848 EVO in 2011.
Images: Brian J Nelson
---