The annual Clutch Control Moto Show returns in 2022 with new energy, a new vision, and a new location!
On Saturday, September 17, 2022, New Jersey Motorsports Park (Millville, NJ) will welcome the return of the Clutch Control Moto Show 2022, a premier moto-lifestyle event.
Clutch Control began in 2007, the flagship event for Allan Lane's Hard Knocks Motorcycle Entertainment, to fill the void of proper motorcycle entertainment in the Mid Atlantic Region. The event was held in King of Prussia, Pennsylvania at the Valley Forge Convention Center. It was the first event to host Jason Britton's Team No Limit, Jessica Maine and the Speed Channel's hit show SUPERBIKES! in the Philadelphia Market. Clutch Control showcased the hottest custom bikes and stunt riders, marking a new era in the motorcycle entertainment arena.
In 2008, "Clutch Control: Reloaded" relocated to the city of Philadelphia to accommodate the event's growth. The Wachovia Center Complex, then the home of the Philadelphia 76ers and Flyers, provided ample room. The number of spectators, vendors, and participants doubled from the 2007 event. The crowds were entertained as they witnessed history as "Clutch Control 2008: Reloaded" gave birth to the first-ever female stunt competition.
2019 brought forth "Clutch Control: The Philly Moto Show". With all of the high notes of years prior, the Philly Moto Show weighed heavy on the art of the custom motorcycle with an all-in custom bike show that included a sound system competition.
After a few years off and a pandemic, The Clutch Control Moto Show returns in 2022 with new energy, a new vision, and a new location! Understanding the needs and wants of the moto-community at large in a post-pandemic world, Clutch Control has migrated to a more moto-accommodating venue: New Jersey's Motorsports Park in Millville, NJ.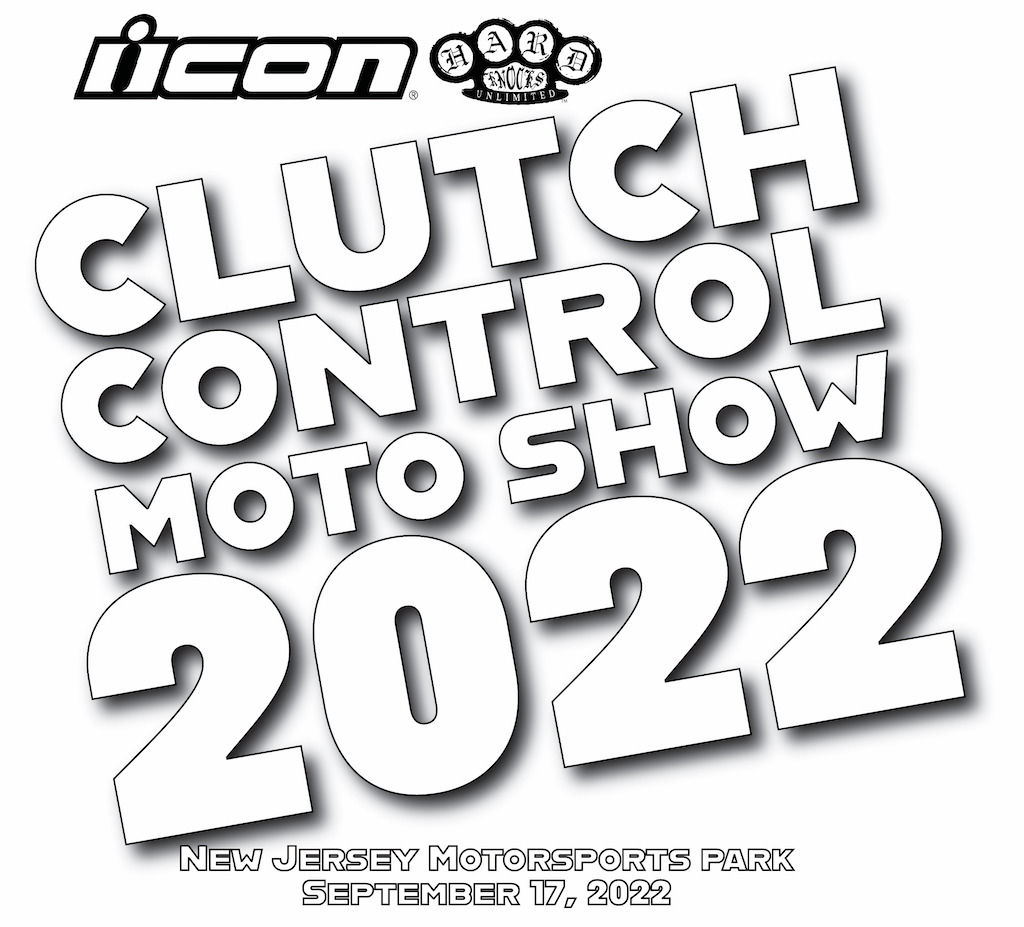 This new location elevates Clutch Control on all levels and raises the bar, redefining and doubling down on the meaning of a true premier moto-lifestyle event.
Get ready for an amazing event that will celebrate the motorcycle lifestyle and culture with vendors, riding demos, stunt shows, custom bikes, music, food and activities for kids.
The Clutch Control Moto Show 2022 is a free-to-attend event. Vendor registration is open. Limited sponsorship opportunities are available. Visit clutchcontrolusa.com for more information.
---