Moto Anatomy X Powered by Royal Enfield has enlisted the talent of Cameron Smith for the New York and Pennsylvania Rounds of the 2022 American Flat Track race series.
Cameron Smith is well known and established flat track racer whose 2022 season just got an uptick. The 23-year-old, Pennsylvania native has been recruited by the Royal Enfield backed Moto Anatomy team, to fill in for the injured Johnny Lewis in the next two AFT Production Twins class races.
Lewis sustained an injury to his knee at the recent American Flat Track Laconia Short Track round and will miss the upcoming races. Cameron Smith is staged and ready to suit up for the Moto Anatomy X Powered by Royal Enfield and pilot the Royal Enfield Twins FT bike at the New York Short Track at Weedsport Raceway on July 2 and the Port Royal Half-Mile in Pennsylvania on July 16.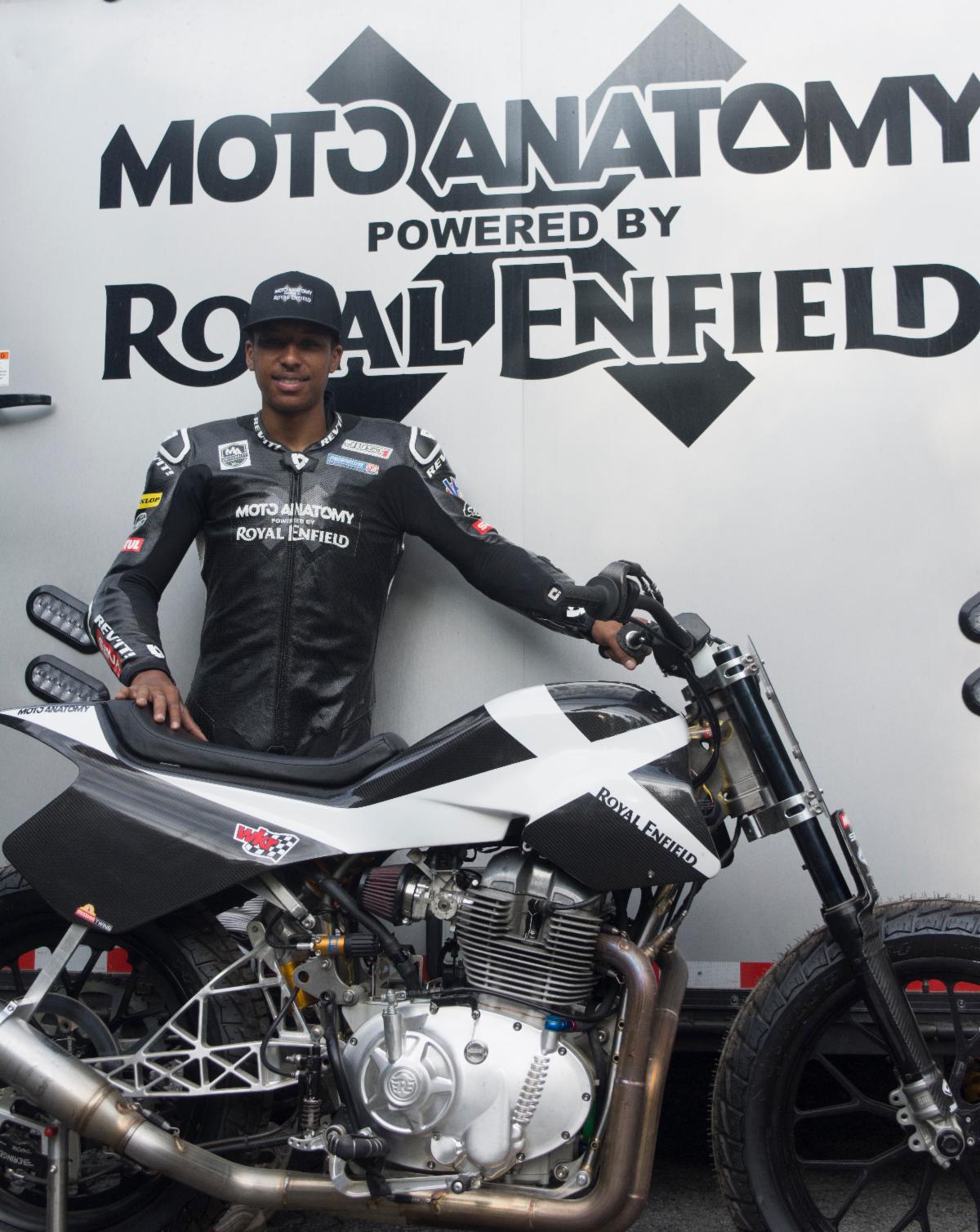 "I'm definitely excited to be running the Royal Enfield at the New York Short Track and Port Royal… That's my home race. I definitely can't wait to get on the Twins FT and see what we can do. I grew up near Johnny and I got my style from him. I think the way the bike is set up, and because Johnny and I are the same height and kinda have the same style, we should be able to do well." – Cameron Smith
"I trained Cameron when he was 11, 12 years old, and on and off in the last few years. He has demonstrated winning speed, and he trusts me so I know I can help point him in the right direction. So it's a good match." – Johnny Lewis.
---