Braking system supplier Brembo has expanded its MotoGP presence, becoming part of the worldwide broadcast as the official Braking Inspiration Partner.
Brembo, already an essential supplier to the FIM MotoGP World Championship, now takes on an even bigger role in the paddock as its new Braking Inspiration partner for the next three consecutive seasons. This relationship will supply data for all-new graphics across global television broadcasts and offer exclusive content that is not available anywhere else.
Braking is a hugely important factor in any circuit, from quick deceleration and hard brakes to corner speed and finesse. Brembo's top of the line stopping power will be on full display during this season's 2023 championship races, so fans can get an even greater insight into unlocking the secrets behind braking with the new partnership.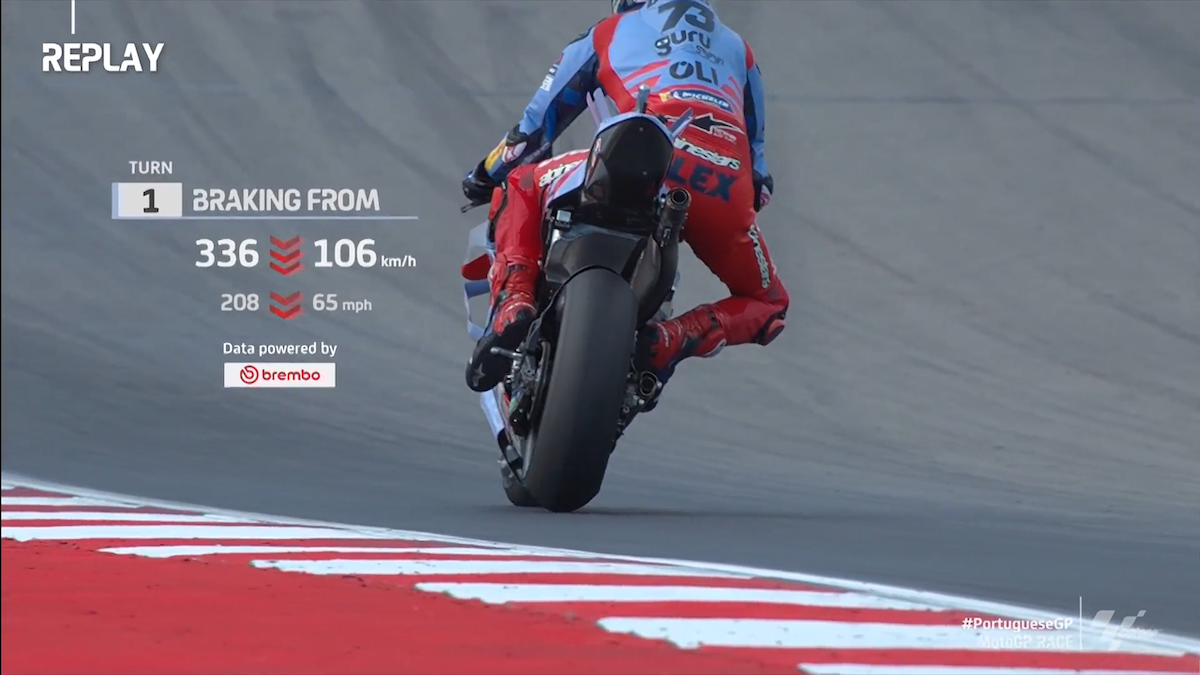 Brembo's new data-driven graphics provide an extraordinary peek into the braking points of each MotoGP circuit, while a motion tracker showcases just how much deceleration takes place. Fans now get to experience more information than ever before on the advanced technology and techniques used in braking with added visuals powered by Brembo throughout the season. Additionally, race watchers can now gain exclusive access to never-before-seen content about the work done by Brembo engineers, giving a deeper understanding of what is required for mastering GP's premier class.
---