The nineteen-year-old, former KTM Cup Champion and British Moto3 Champion, New Jersey native, Brandon Paasch wins the 2021 Daytona 200.
The Daytona 200 saw it's 79th running, after a Covid induced absence in 2020. New Jersey native, Brandon Paasch took the victory after a riveting battle with Sean Dylan Kelly.
The highly anticipated race did not disappoint. 57 laps at the famed Daytona International Speedway that claimed an early exit from 2019 winner, Kyle Wyman and several others. It was Wyman's off moment that triggered a red flag in the 19th lap, from which he was unable to continue when the race restarted.
During the final laps of the race, it was Brandon Paasch and Sean Dylan Kelly swapping paint through the course. In the last lap of the race, Paasch closed a six-second gap between him and Kelly. In the final moments of the race, Paasch and his TSE Racing Yamaha YZF-R6 took advantage of the draft to pass Kelly, and capture the victory by 0.031 of a second.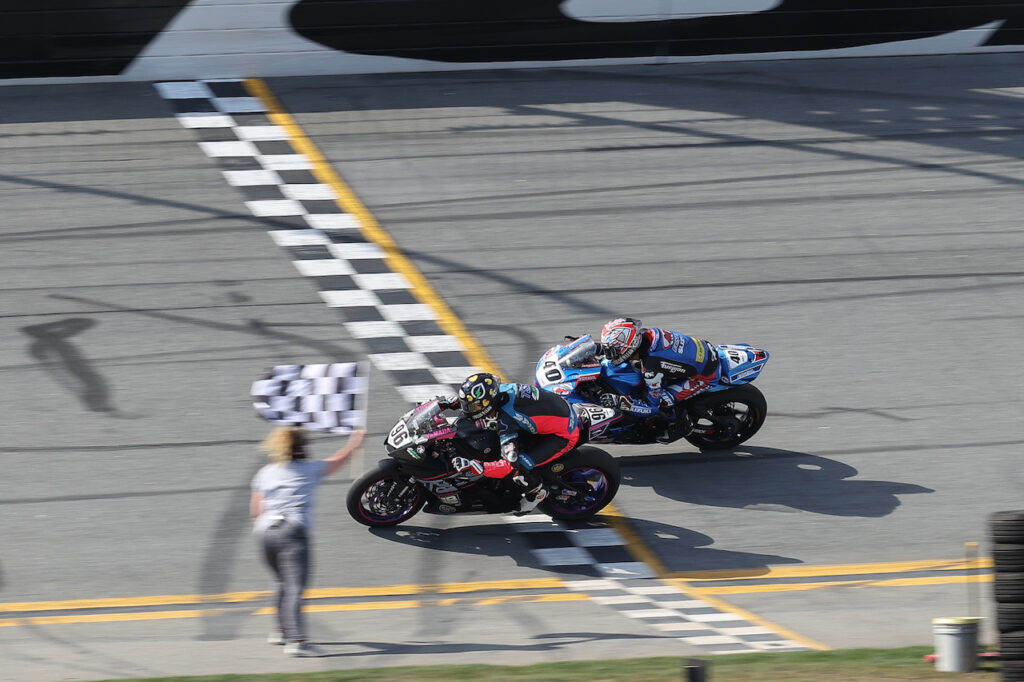 "It feels so good to get the job done here in Daytona," said Paasch. "This has been a goal of mine for a long time, and to finally check this off the list, just feels amazing!"
Brandon Paasch committed to donating a portion of his race winnings to the family of his mentor and friend, the late Lloyd Bayley who passed away in December of 2020.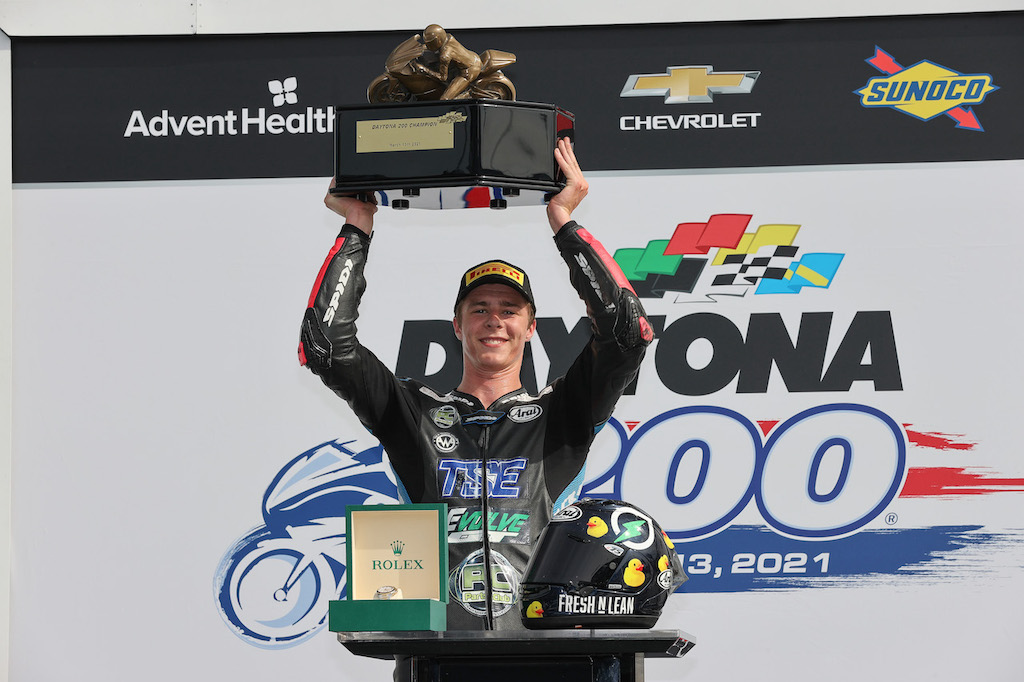 Images: Brian J. Nelson
---