One of the bad boys in Grudge and one of the fastest Nitrous Grudge Busas to ever come through the grudge scene would have to be Kingpin. And one thing about Grudge is that you never know when that big grudge race is gonna pop off. When it starts to get late, you just have to prepare yourself for whatever, because anything can jump off. Normally, you'll hear two camps in the staging lanes jarring back and forth and that'll be your indication that a grudge run might be in the making, but not these two camps. DME and HTP Performance are both premiere shops when it comes to motorcycle drag racing and sportbike performance parts.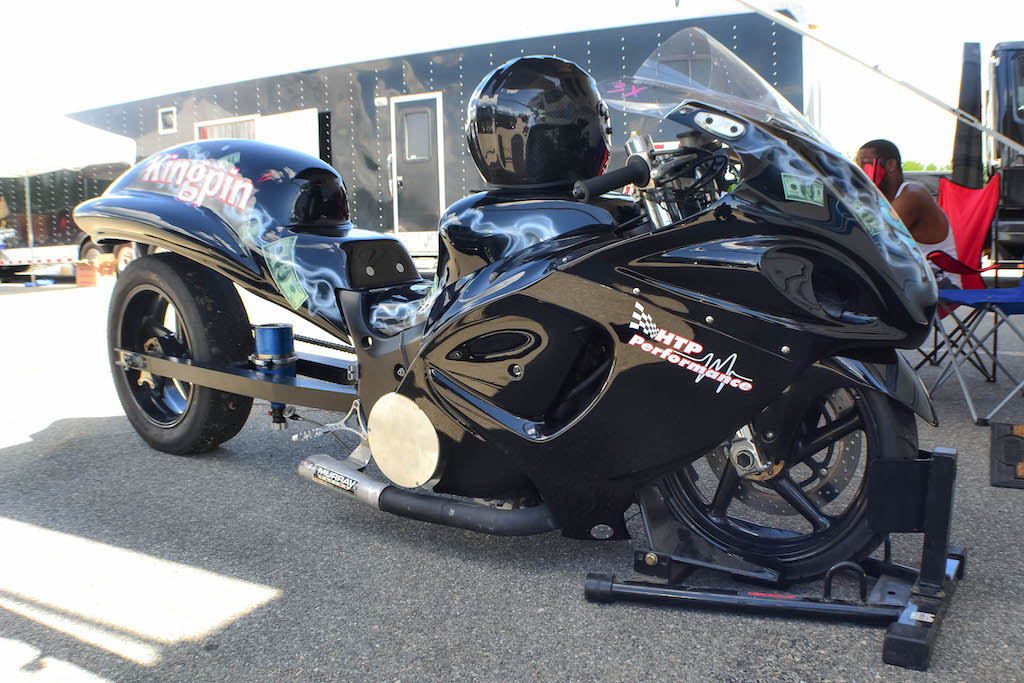 On this particular night, I remember standing on the starting line and seeing Jeremy Teasley on Kingpin and Joey Gladstone on the DME Grudge Busa, both nitrous killers.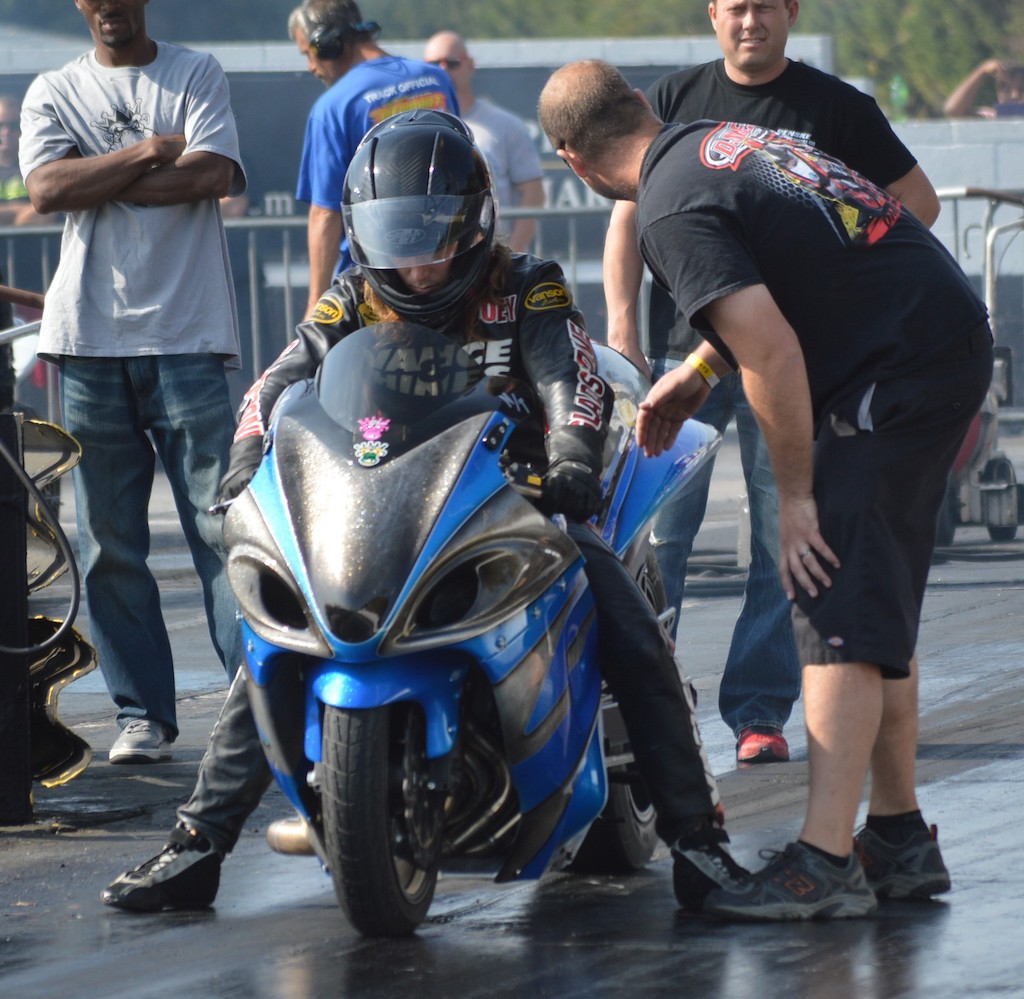 Now Kingpin, which is HTP's monster and the baddest machine out of HTP's shop has been in the grudge game for a minute. It's at the top of the food chain and weren't too many machines out at this particular time that would run this machine. DME was basically coming straight out of the shop and took the challenge of running the top dawg. They took it a step further. They wanted to run it out the back door down a quarter-mile, that way, there wouldn't be any excuses in the end.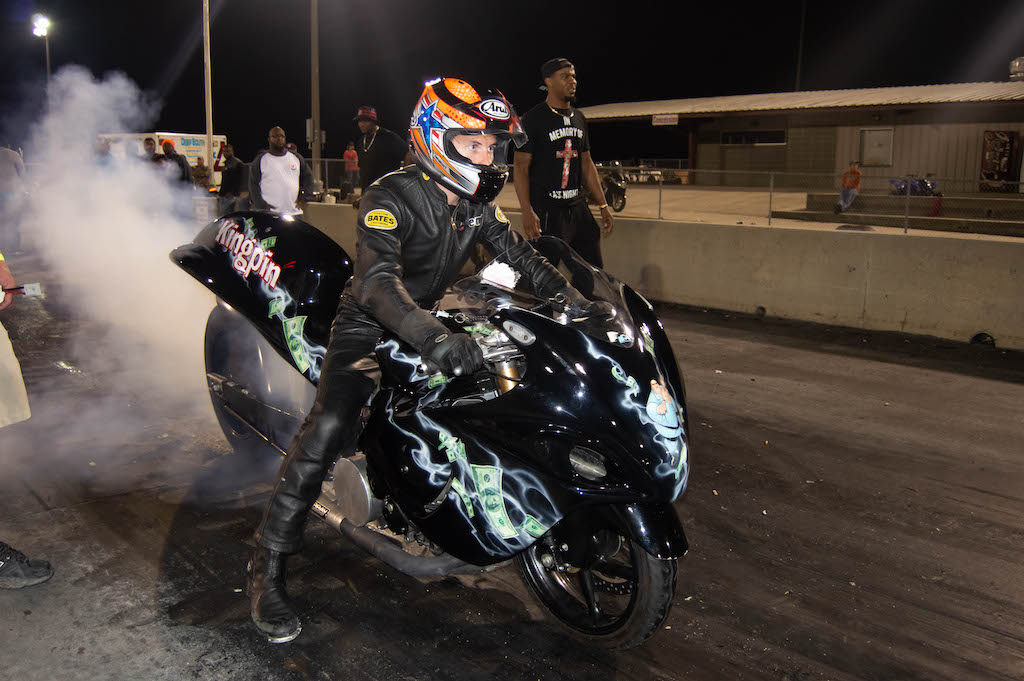 At this point, both machines have been pushed to the staging lane, straight to the front of the line and everybody knows that this race will go down as one for the ages. Everybody's taking sides and money is flowing. Jeremy Teasley vs Joey Gladstone… both machines are in the water box getting ready to do their burnouts and everybody's watching. Kingpin in the outside lane and DME racing in the inside lane. Now at this point, people know that DME holds the world record for the fastest non-wheelie bar dragbike with "Tink Tink" and it's hard for some to believe that they would come out with a fresh build not knowing what the machine was capable of and at the last minute, a lot of people decided to go with DME Racing.
Both the bikes stage. The light turns green and Joey Gladstone leaves the line hard off the tree. Now looking from the rear, on the starting line, it looks like DME Racing is going to take the W. Roughly 8 seconds of silence and a then a delay from the win light and it comes on for the outside lane. Jeremy Teasley on Kingpin doing the walk around and getting the victory. Once they got out there on the deep end, DME didn't have enough to stay out front. Kingpin was still pulling through the 1,320 foot mark.
---