Mission Foods recently announced three-time NHRA Pro Stock Motorcycle champion Angelle Sampey as their brand ambassador for the Mission #2Fast2Tasty Challenge.
This announcement marks a major milestone for both Mission Foods and Angelle Sampey, as they embark on a journey to bring the excitement of racing to the world of food. The partnership between Mission Foods and Angelle Sampey is an ideal fit, as both share a passion for speed and performance. As part of her role as brand ambassador, Angelle will be featured in various marketing campaigns that showcase the power of Mission Foods products. She will also be appearing at various events throughout the year, including NHRA races and other promotional activities.
In addition to her role as brand ambassador, Angelle has also been named an official member of the Vance & Hines NHRA Pro Stock Motorcycle Race Team. With seven-time champion Eddie Krawiec by her side, she will be representing Mission Foods on the track and bringing her enthusiasm for racing to fans around the world.
"I am so excited and honored to be chosen as the face of the Mission #2Fast2Tasty NHRA Challenge. I was fortunate to represent Mission Foods over the past two years while racing a Pro Stock motorcycle. One thing I learned during that time is that I love the people at Mission Foods as much as I love the products. I look forward to spending time with fans and racers at all 12 Mission #2Fast2Tasty NHRA Challenge events. This is going to be a new and exciting adventure for me!" – Angelle Sampey.
Angelle's enthusiasm and passion for racing have already made her a fan favorite in the NHRA community, and with this new partnership with Mission Foods, she is sure to become even more popular. As part of this exciting new venture, she will be sharing her knowledge about racing with fans through various social media channels and providing them with tips on how to make their own meals faster and tastier than ever before.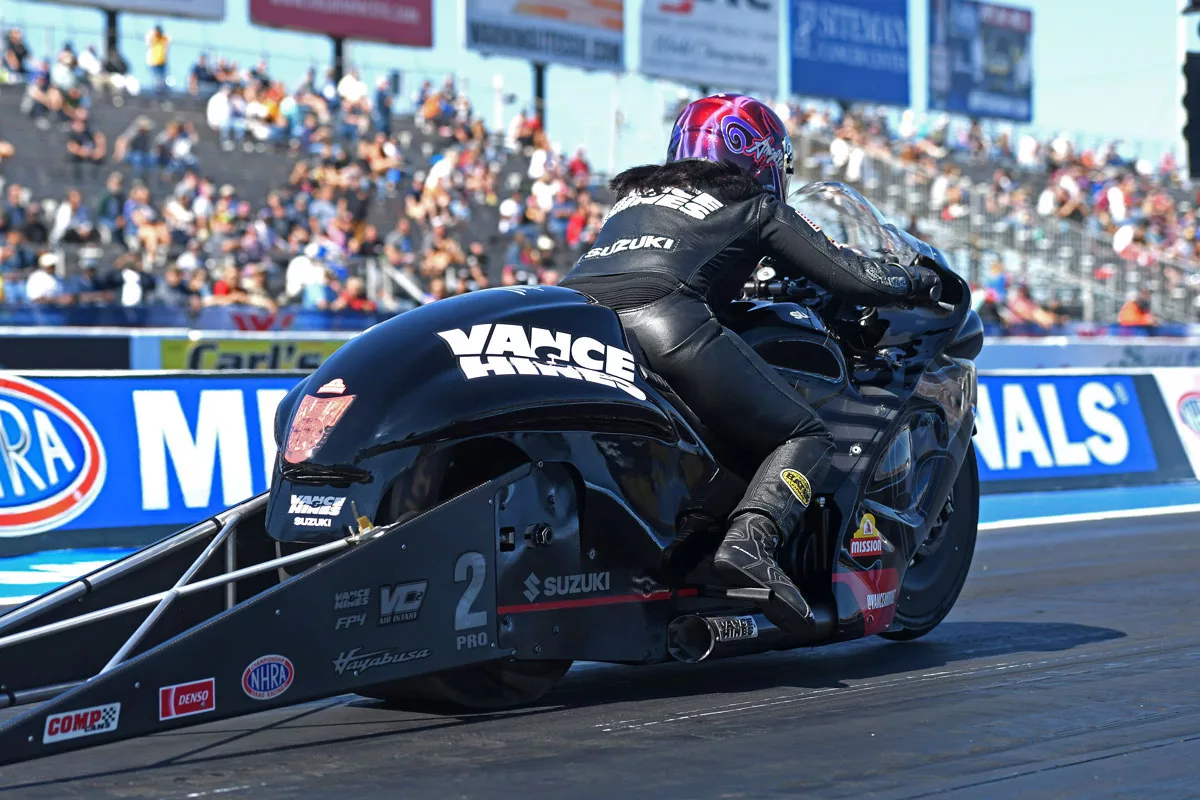 ---