The Alpinestars Supertech R has been the company's premier road racing boot since it debuted back in 2002 and has seen more champagne sprayed on it than any other racing foot protection.
With just the exception of Joan Mir in 2020, Jorge Lorenzo in 2010, and Valentino Rossi in 2009 and 2008, the Supertech R was worn by every MotoGP World Champion since 2006. That's 11 MotoGP Championships. Not bad for a boot you and I can buy.
The Supertech R hasn't stood still in this time. Since 2002 it has seen five updates, the last comprehensive one coming in 2015. Since then, I've gone through (I think) nine pairs of Supertech R boots. I absolutely love them, and being in the media means I am fortunate enough to get to choose which boots go on my feet and I always keep coming back to the Supertech Rs.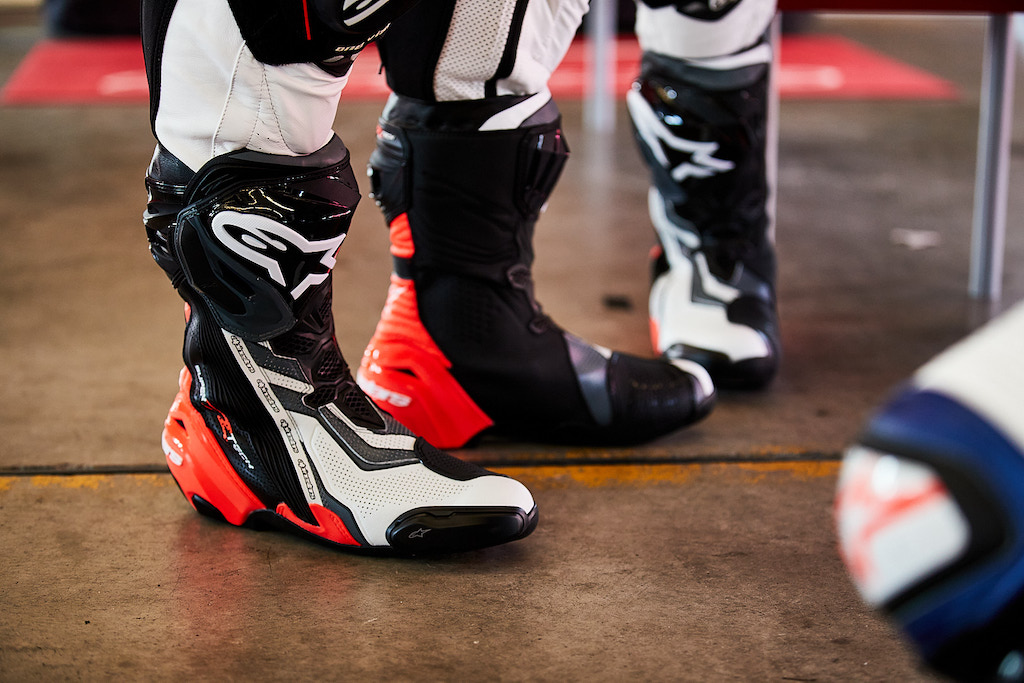 Like every evolution, the new Supertech R has been slightly improved everywhere. It's not a massive deviation from the 2015 design, but there's hardly any area that's been left untouched.
I'm not going to sit here and list every single change because we'd be here for hours but I'll list what I feel are the three biggest and most important changes.
The first is the new inner boot. The design is totally changed for 2021 and is a much slimmer and tighter fit than the old generation. Made with updated 3D mesh biomechanical material, it stays cooler for longer, reduces fatigue and is generally far more comfortable than before. Proof of this for me was the fact I kept my boots on all day from 9:00 am to when our track day at Sonoma Raceway went cold at 4:00 pm, something I'd not normally do with brand new, unbroken-in boots.
The second point is the redesigned TPU stretch panel down the side that makes the inner boot easier to get in and out and also to set comfortably. My old Supertech's were notorious for not sliding into the outer boot smoothly, and occasionally I'd have to bash my foot against the ground to get the inner boot set. The 2021 Supertech's inner boot now glides in and out, which is a big hassle gone.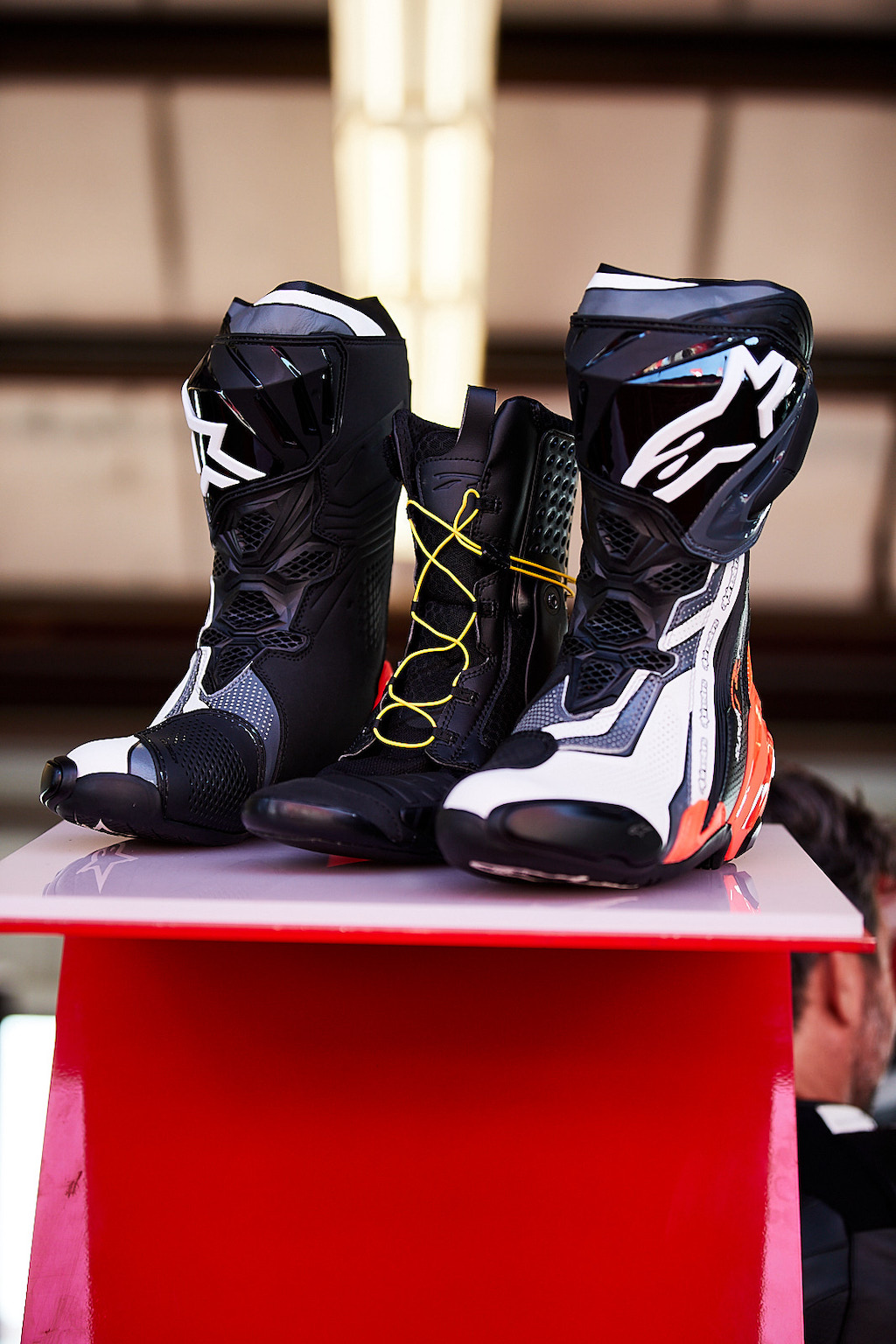 The third point is the new front flex area gives the rider a greater range of movement and combines with the revised venting to again help cooling. The Supertech Rs were always pretty good in this area, but little pieces like that make the boot just a bit better everywhere. Think of it like racing: you pull 0.2 seconds per lap, it doesn't sound like much, but add it up over a 20 lap race and you're four seconds ahead by the flag. It's the same for the boot. Little improvements across the board have made for an overall better boot.
The boots are available in vented and non-vented, and, thankfully, Alpinestars has not increased the price over the old boots! These are the same boots you see Quartararo and Marquez wearing minus the personalized colors. What they wear on Sunday, we wear on Monday. And hey, if it's good enough for them, it's damn well good enough for me.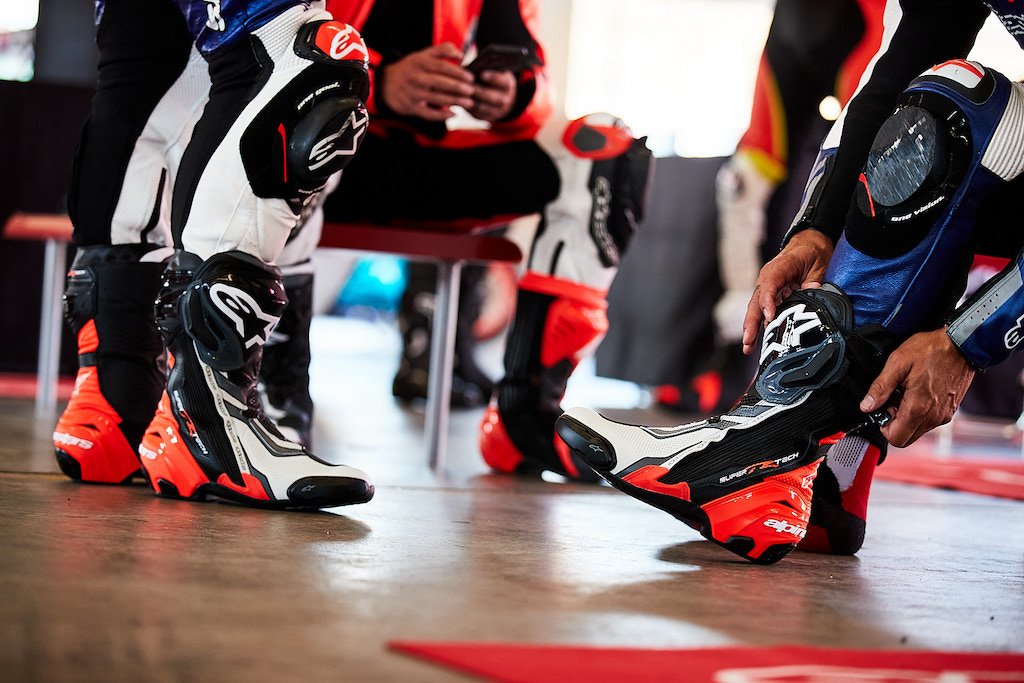 SIDEBAR…
In case you really, really, wanted to know, here's the full list of changes from the 2020 Supertech R to the 2021 model:
New front flex area
Redesigned rear bellow in stretch microfiber
Redesigned top gaiter in microfiber with TPU over injection
New synthetic microfiber panel on medial side
New TPU shifter for increasing the protection
New TPU Shin Plate (redesigned for impact absorption)
New Replaceable Shin Slider with improved abrasion resistance 
New Design of TPU stretch panel with zip for improved entry
New design replaceable heel plate slider
Sole with lighter weight rubber compound
Updated 3D mesh biomechanical inner bootie
New inner bootie toe area with SOFT TPU reinforcement
Additional ankle padding within inner bootie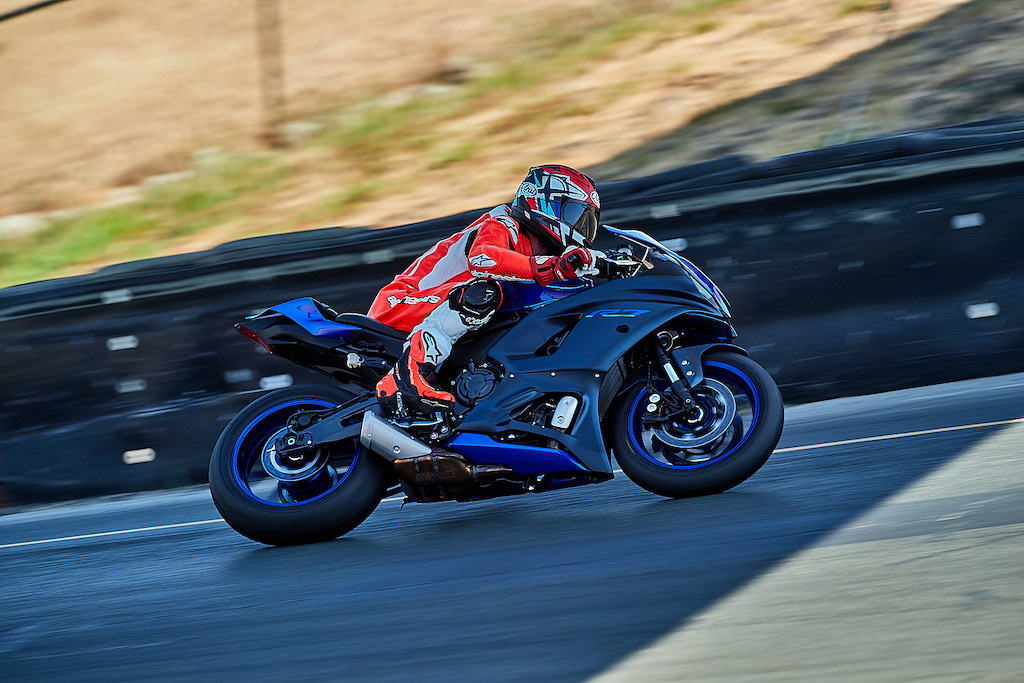 Price: $499.95
Contact: www.alpinestars.com
---