The Airflite Pleasuredome 4 offers comfort and convenience with its Hydradry liner, comm system cutouts, fog-free shield, Dark Smoke DropShield, and underwater spy action graphics.
The Airflite Pleasuredome 4 from ICON Motosports offers optimal ventilation with its intelligent array of air vents, intakes, channels, and exhaust ports. Four integral intake vents, including a revolutionary motocross inspired chin bar vent and two exhaust ports provide the maximum air flow. Its oversized chin bar intake allows fresh air to flow directly where you need it most while the unique neckline design reduces drag and weight.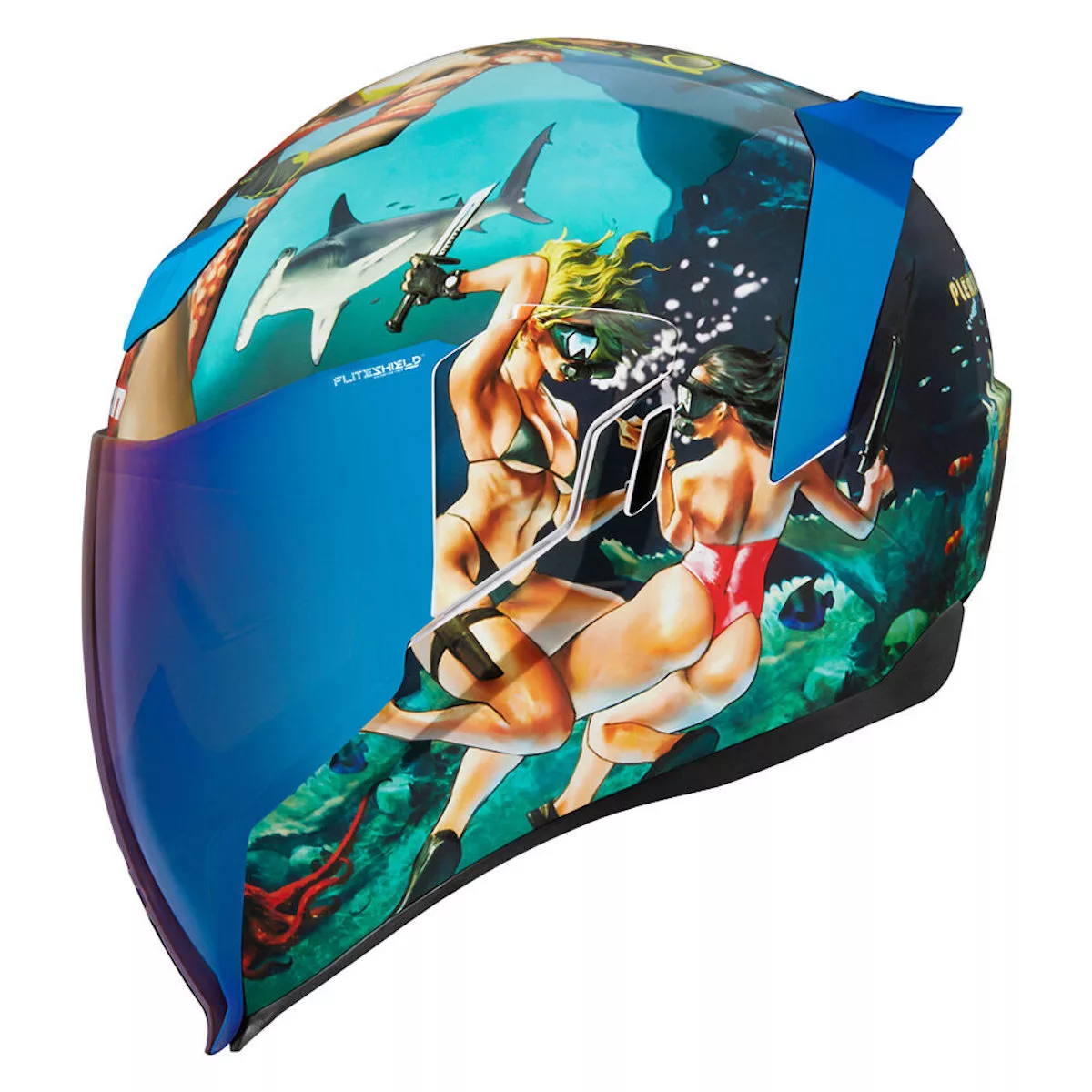 There are two shields: a quick-change fog-free face shield and an internal interchangeable drop shield for shade from sun glare. This design feature eliminates the need to swap out shields when the weather changes or when riding from day into night.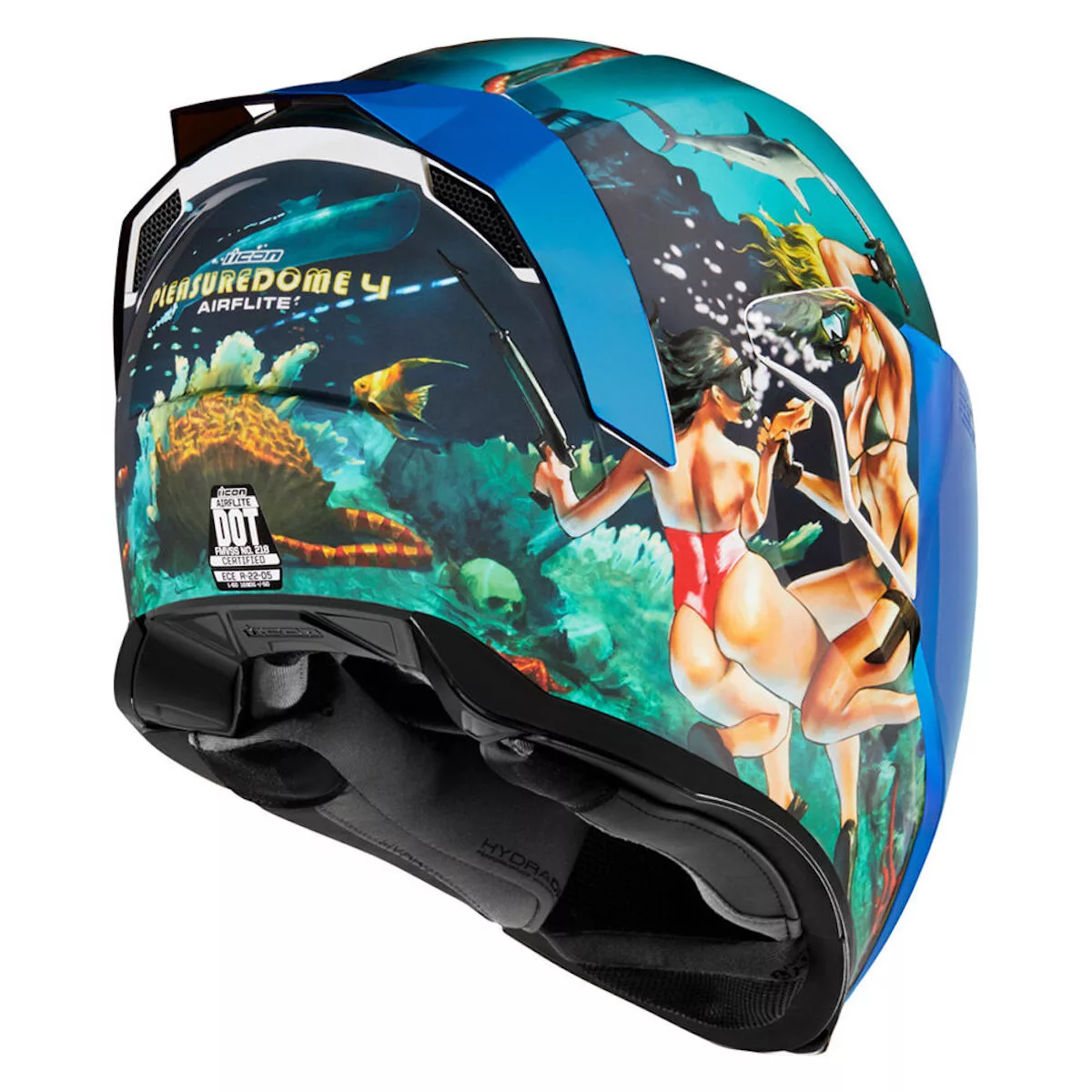 And then, of course, there are the graphics. An underwater scene depicting a life or death struggle between two, one would fantasize, super spies with one hiding the microfilm from the other as a hammerhead shark circles. On the crown, perhaps the true master spy being groped by a squid… Ahhh. I see what they did here.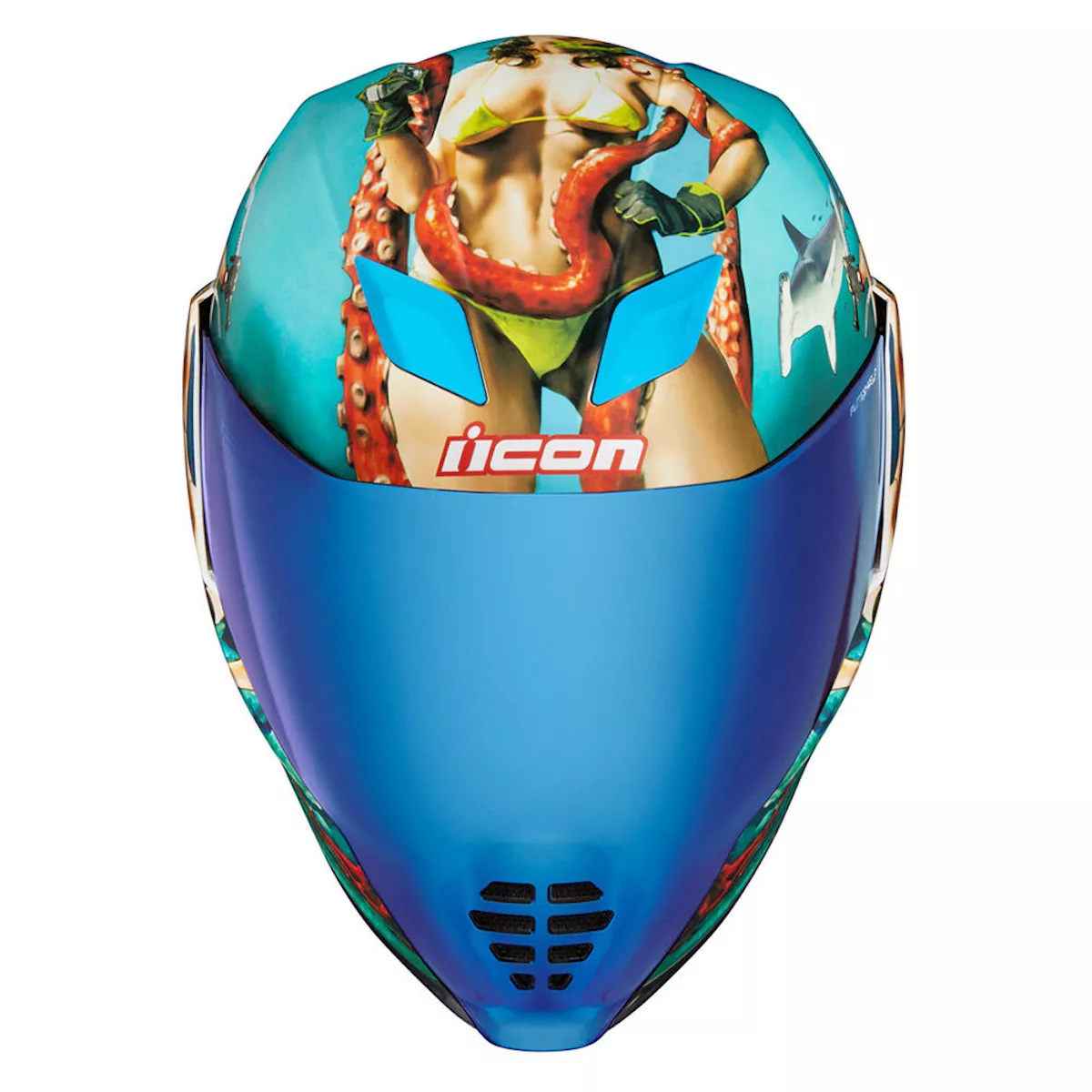 Sizes: XS – XXXL
Price: $299.00
Contact: www.rideicon.com
---