Improve the overall aerodynamics of your Yamaha MT-10 with the Puig new generation Touring Windshield.
The Puig Touring Windshield is designed to fit perfectly with the aggressive aesthetics of the 2022 Yamaha MT-10. It features sharp and elegant shapes and provides high aerodynamic protection. In addition, the screen is larger than the original one. It diverts the air to the sides while covering the rear part of the instrumentation, resulting in better aerodynamic volumes and coefficiency.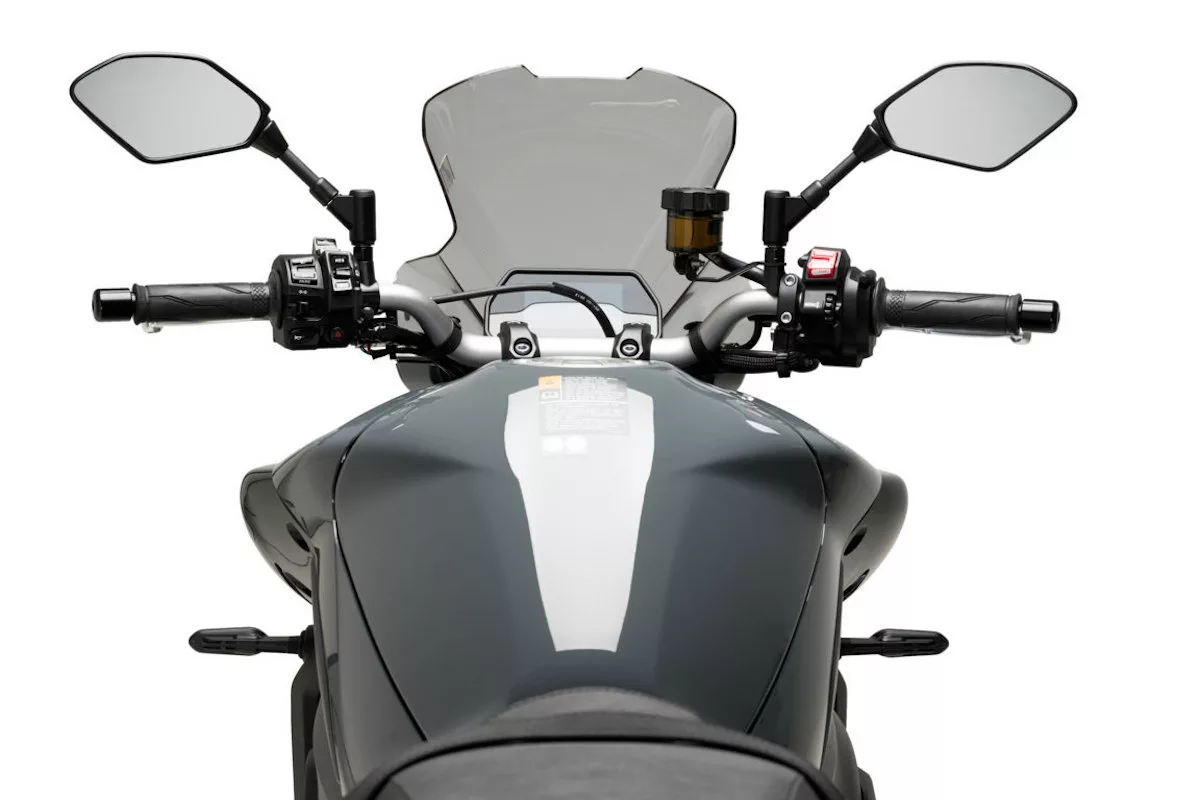 The shapes of the windshield's design have been created to divert air smoothly and gradually through the sides instead of directly hitting the front of the bike and creating turbulence. This design note provides a more comfortable ride and less fatigue, making it perfect for riding the Yamaha MT-10. Made from Polymethyl methacrylate (acrylic glass), it offers excellent protection against impacts and weather conditions while improving the bike's aerodynamics.
The Puig Yamaha MT Touring screen is available in Smoke, Dark Smoke, Clear, and Black for $141.27.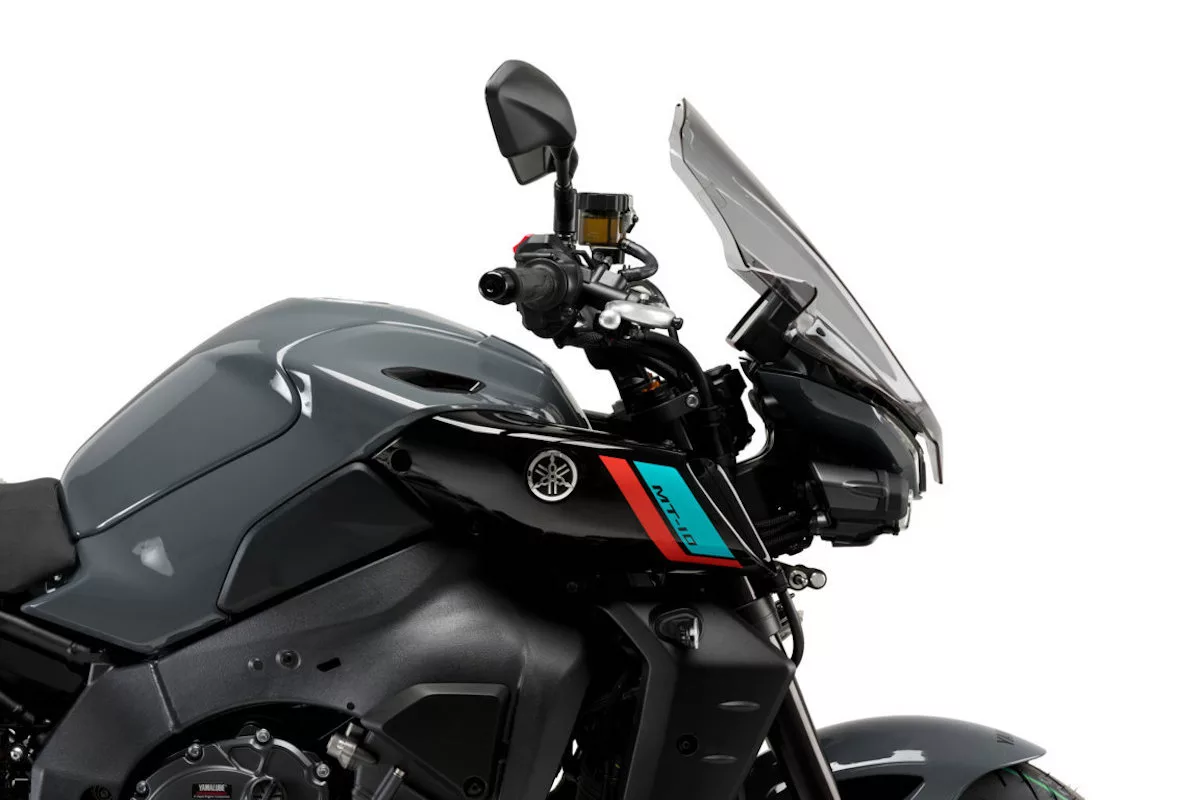 ---