Aprilia heralds in a new era with a 100HP, twin-cylinder lightweight sportbike.
Initially, the RS 660 was revealed in 2018 as a concept bike. Now, slated for production, the self-titled "entry-level" motorcycle isn't just for the novice rider. The powerplant of the RS 660 is a forward-facing parallel-twin, 660cc engine whose throttle response is managed via a multimap electronic acceleration setup.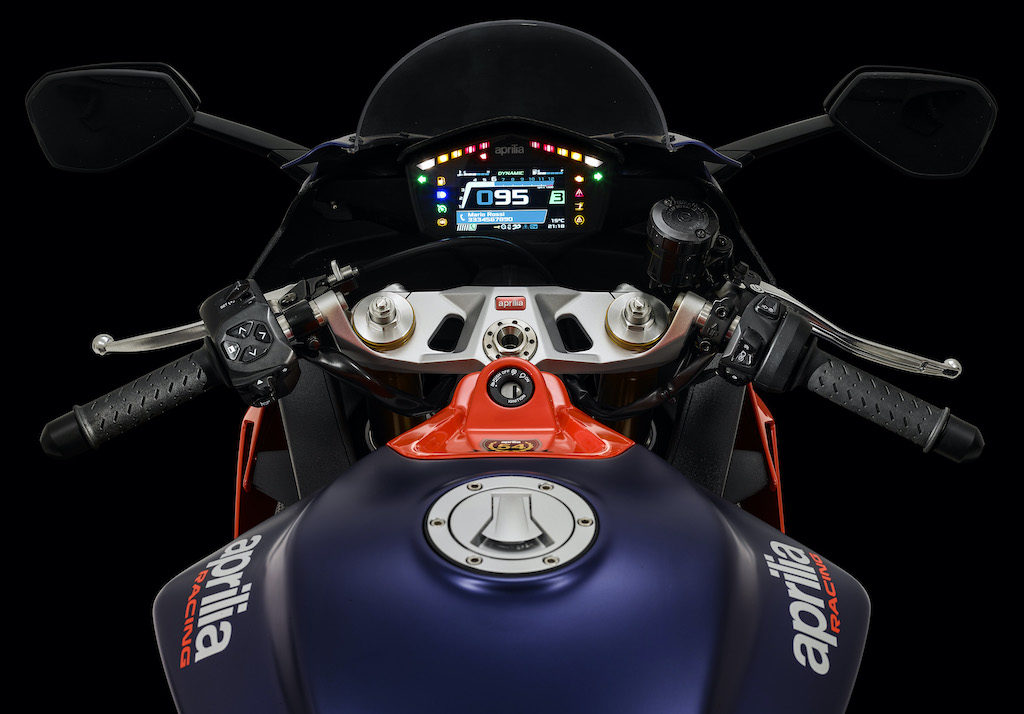 Thanks to Aprilia's Performance Ride Control (APRC), the RS 660 is furnished with a full suite of safety and performance features that include traction control, wheelie control, cruise control, quick shift, and engine brake. The RS 660's internal six-axis inertial platform is vital for its ability to recognize road conditions and adapt the power and braking components, accordingly. One cannot overlook the advanced multimap cornering ABS nor the five riding modes that will provide enhancements to any ride experience, track or street.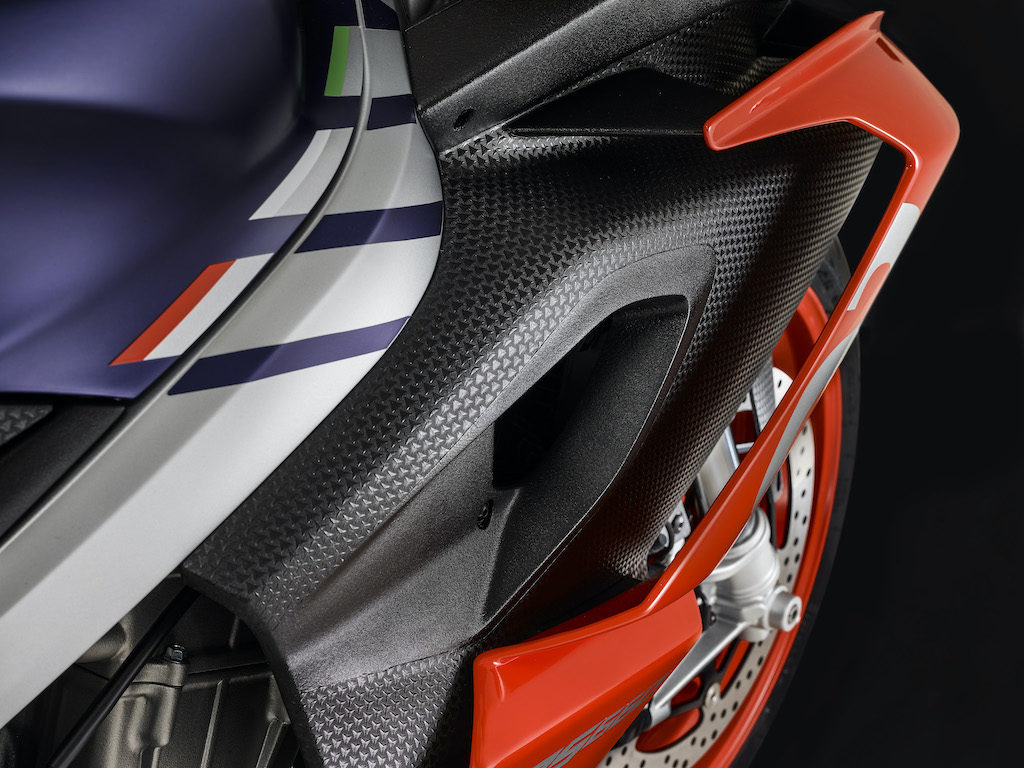 You will notice the double fairing on the RS 660, a feature derived from the Aprilia RS-GP MotoGP machine, designed to boost aerodynamics and keep the lightweight RS 660 planted to the asphalt at speed.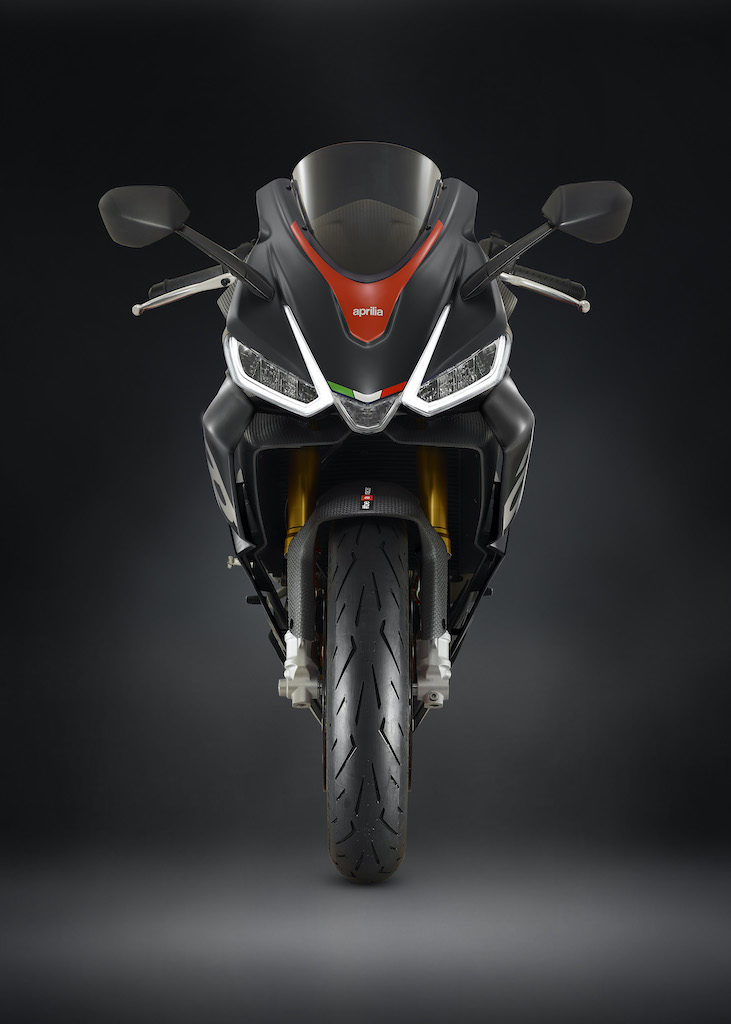 The Aprilia RS 660 will be available in two color options. The first, purple and red to honor the 1994 two-stroke RS 250 Reggiani Replica version. The second, black with subtle red highlights.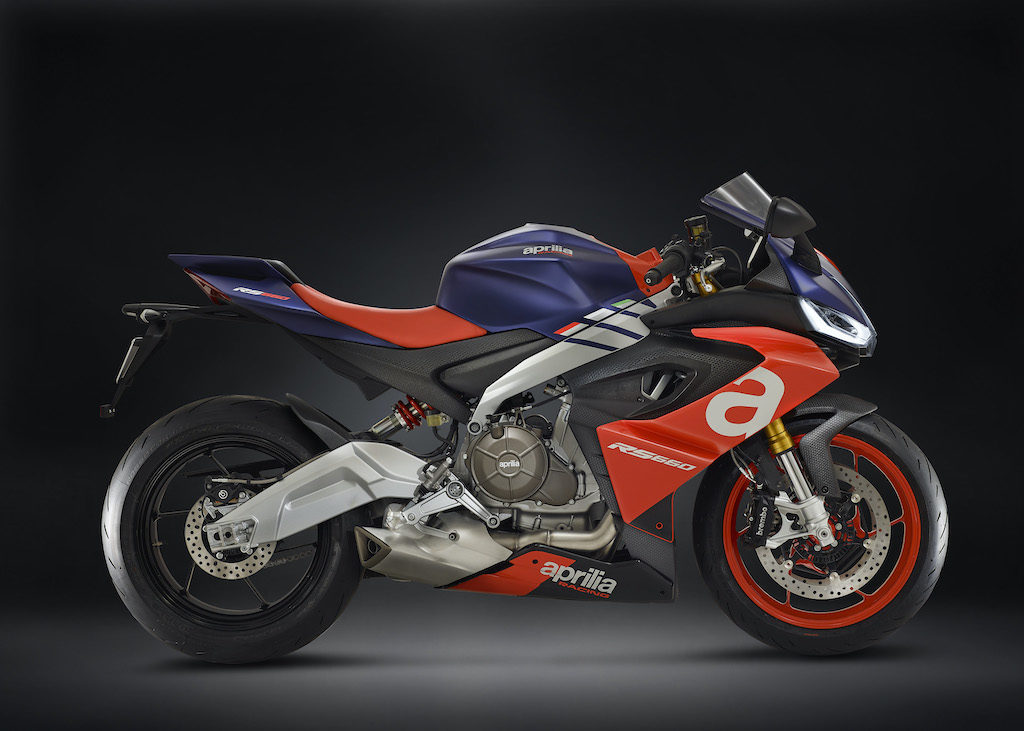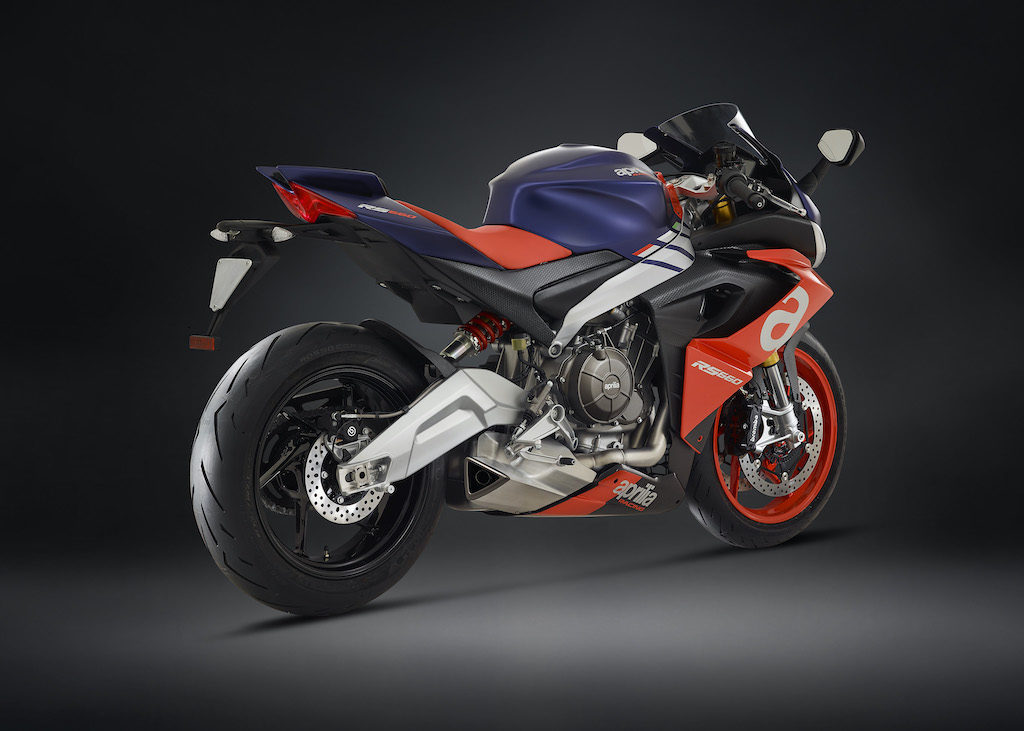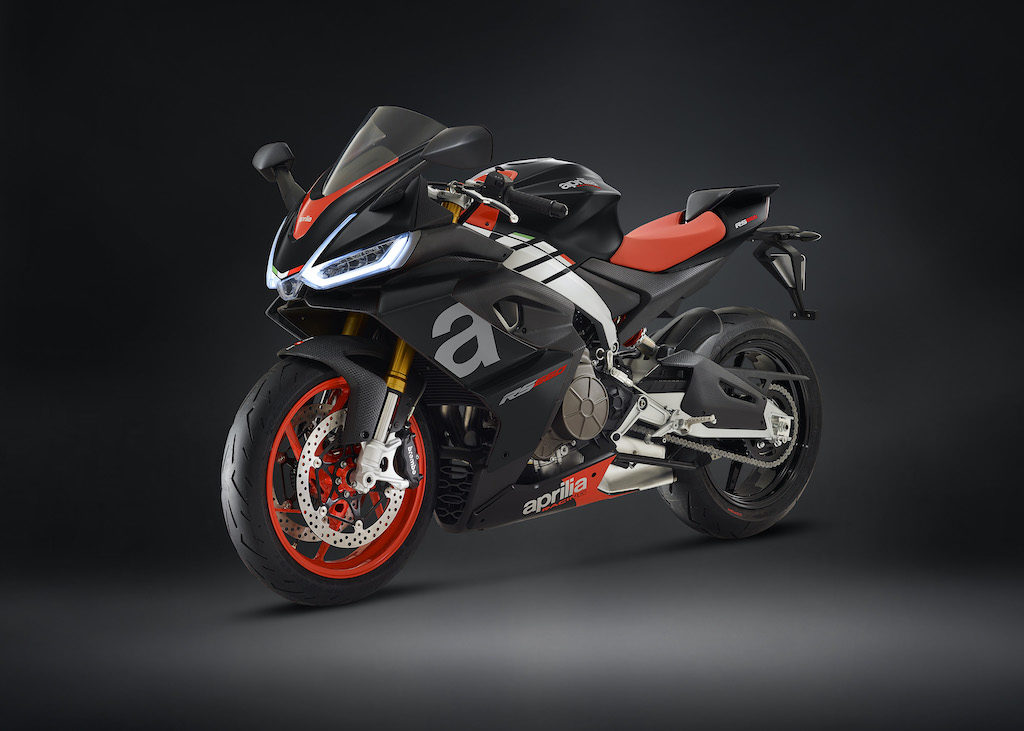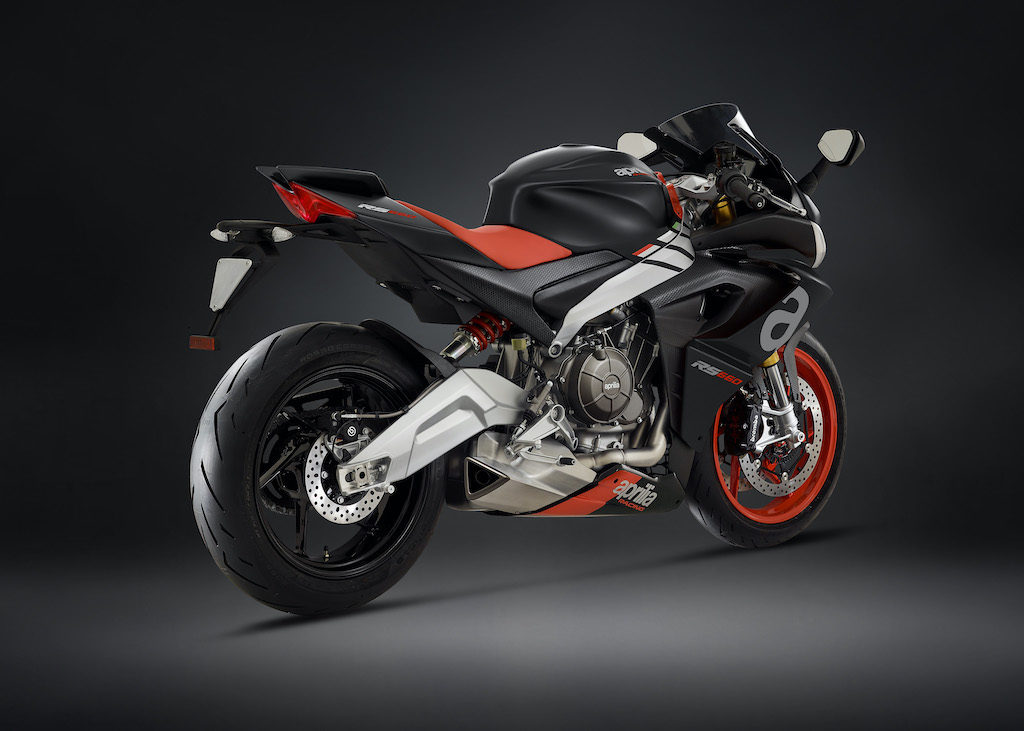 ---