Words: B.T.//Images: Courtesy of MotoGP.com
Let's be honest. Award shows are boring. Same 'ole categories, same 'ole stuffy speeches. Blah, blah, blah! I decided to give you my version of MotoGP with my awards. These are categories I made up, hoping to bring a little laughter and an "Oh, Hells Yeah!" to my favorite Sport.
Don't take this too seriously, because I didn't. But I did, if you know what I mean. So without further adieu, its time for the annual B.T. MotoGP Awards!
"That Look" Award (Best Rider & Bike Livery Combo):
Pol "The Handsome Bastard" Espargaro
One look at this Spanish Speedster in his Dainese Leathers, AGV Helmet with his orange and black KTM and you immediately recognize that all men are not created equal! Think Cristiano Ronaldo on two wheels. Espargaro also has the talent to back up the looks finishing on the podium in his season-ending GP.
Look for Pol to finish in the top ten consistently next year and also to be on the cover of GQ Magazine if his manager knew how to market him. This kid has got the deadly combo of looks and talent.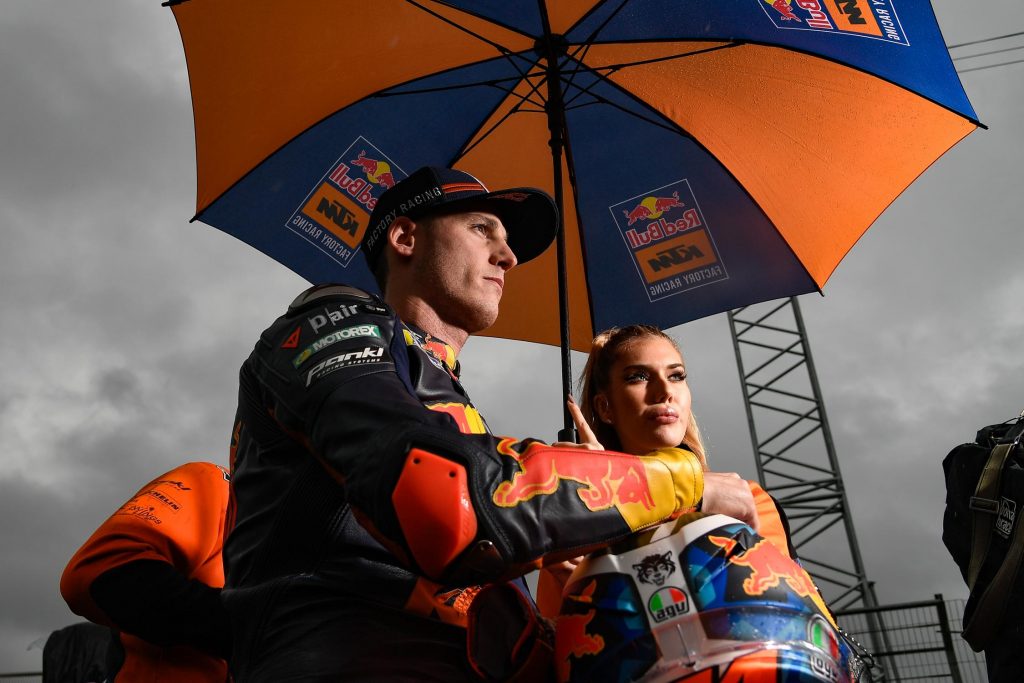 CONTINUE READING THE FULL ARTICLE…