Name: Carsten Wagner
City, state: Carney's Point, NJ
Number of years riding: 12 years street, 5 years track.
Street, strip, track or stunt: Primarily track and racing.
Your Current Bike/s: Race bike is a 2016 BMW S1000RR. The commuter bike is a KTM Superduke 1290.
Occupation: Information Technology.
Favorite modification on bike: Favorite mod on the bike is probably the Sparks Titanium Exhaust. The weight savings allows the bike to turn in better with ease and provides optimum performance when provided with a tune. Not really a modification, but do really like the functionality of the DDC the bike provides as well.
Favorite piece of riding gear: Alpinestars GP Tech V2 Airbag Suit.
Most memorable ride: Flying out to Oklahoma City to pick up my latest race bike (BMW S1000RR) and driving it back to NJ over three days. Driving through the different states and being able to see the landscapes, talk to locals, eat different foods, and taking Ibuprofen when driving on a crotch rocket for that long. Thank goodness it had cruise control!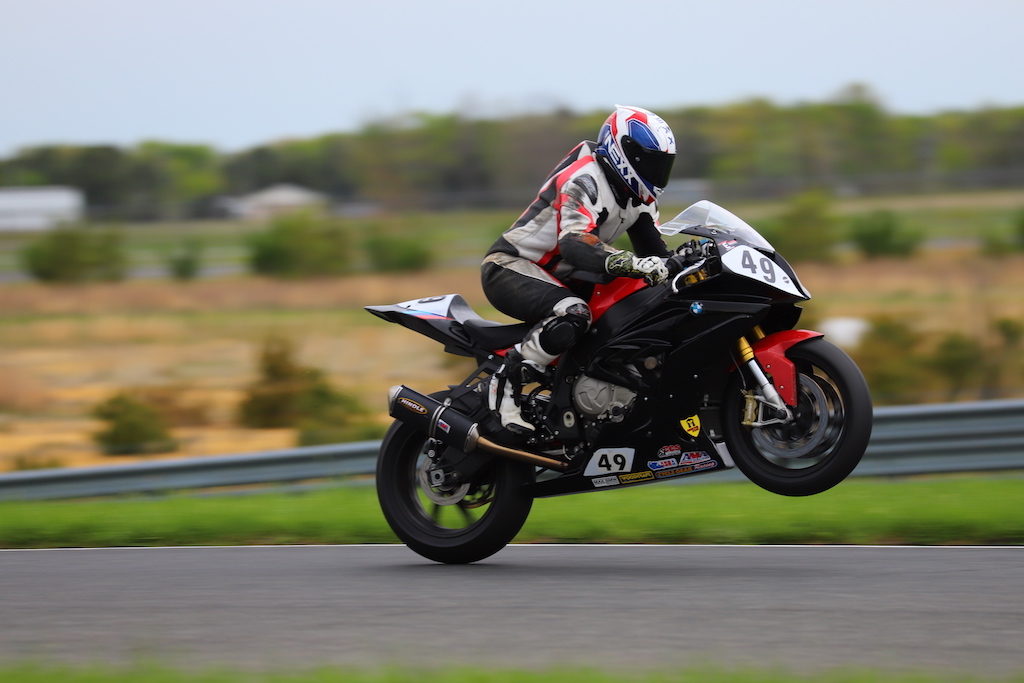 If you would like to be profiled in SportBikes Inc Magazine as a Featured Rider, please email info@sportbikesincmag.com.
To see other Featured Riders from the current issue, please CLICK HERE.
---