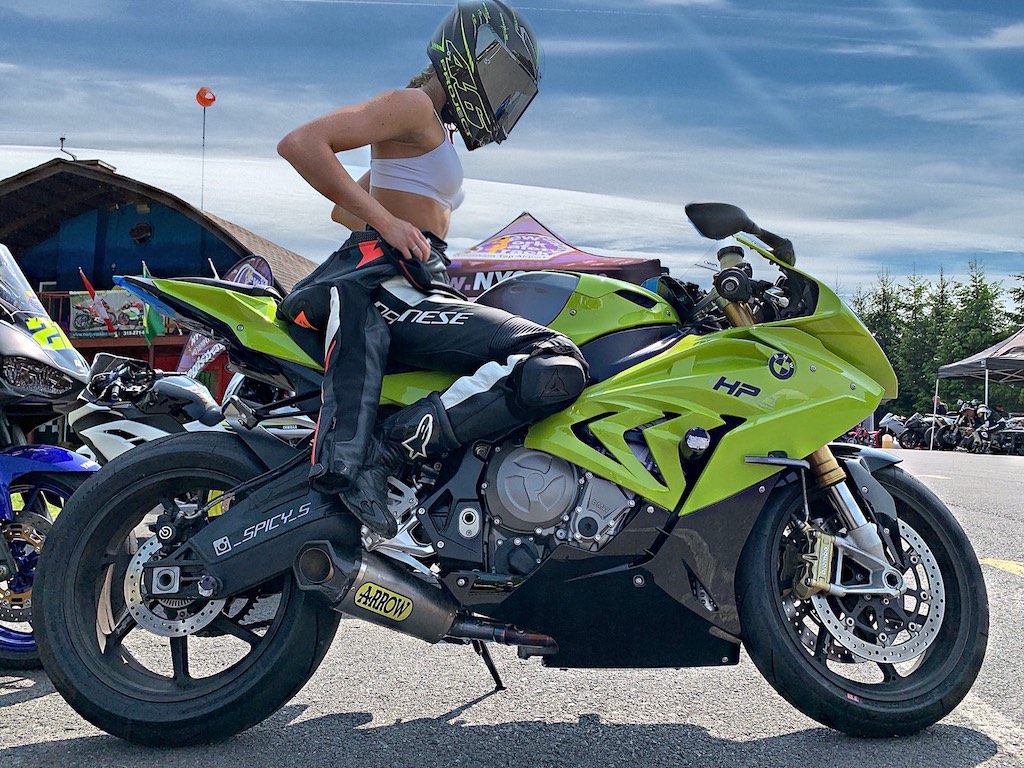 Name: Svetlana Kapralova
Current city, state: Brooklyn, NY.
Number of years riding: 7 years.
Street, strip, track or stunt: Street, Track, getting back into stunt (after my recovery from foot fracture).
Your Current Bike/s: 2017 BMW S1000RR, 2004 Kawasaki ZX-636, 2015 Honda Grom (bite-sized stunt bike).
Occupation: Manager of Detailing Shop.
Favorite piece of riding gear: I'm obsessed with AGV helmets. I wish to can collect them all.
Favorite mod/accessories on your bike: Having custom suspension set to my petite weight and of course exhaust. Who doesn't love a nice braaap?
Most memorable ride: Each ride is memorable in its own way, however, if there is one trip that stands out it is the route coming from Arizona back to Nevada. There are hundreds of scenic roads worldwide, but the greatest rides are spiced by the thrill of twisties where motorcyclists can crank open the throttle. It's pretty common that the most beautiful views are also extremely dangerous. You're always pretty close to sliding and you really have to concentrate and stay focused. If you fall, you'll need to have a parachute on. It's like a Risk/Reward ratio; you get to enjoy the enhanced sense of freedom and the heightened adventure and awareness as you sweep through twisties and curves. Along the way, I enjoyed the views of beautiful cliffs, and scenery that took my breath away. Nevada has some of the best motorcycle roads in the country! Travel just 20 minutes away from Las Vegas and you will discover one of the most incredible motorcycle rides in the state. Red Rock Canyon, Valley of Fire, Lake Mead, Hoover Dam… These places are head turners for their sensational scenery. Much more than just gambling and partying in Las Vegas!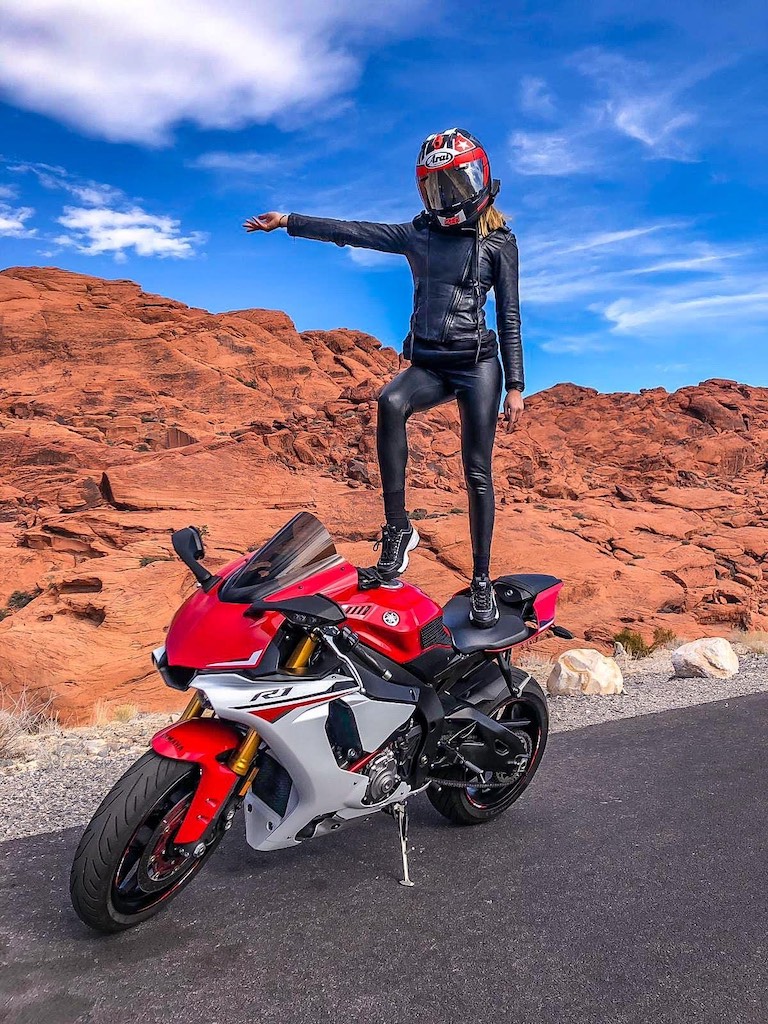 If you would like to be profiled in SportBikes Inc Magazine as a Featured Rider, please email info@sportbikesincmag.com.
---