South Florida's Jessica Davis
Name: Jessica Davis.
Current city, state: Boca Raton, FL
Number of years riding: 13 years.
Street, strip, track or stunt: Street / Track
Your Current Bike/s: 2015 Suzuki GSXR 750, 2016 BMW S1000RR, 2017 Yamaha R1s, 2018 Honda Grom.
Occupation: Project Manager for Web Development Company
Favorite mod/accessories on your bike: If I had to pick one mod across the bikes, it would be the SC Project on the Yamaha R1. I didn't think the Xplane could sound any better, but after adding the SC Project, I was wrong! Now, the R1 sounds beastly!
Favorite piece of riding gear: I don't know if I can pick just one! I have a lot of top favorites. If I have to choose one, I'd say my Shoei helmets! I have used Shoei since the very first day I started riding and I'll never switch. I absolutely love the fit, style, and level of protection.
Most memorable ride: My most memorable ride used to be the first time I rode in the mountains. However, just this year, that day has been topped by the day my daughter did her first mini track day and I was riding along with her on the Grom. This was by far the most memorable ride because there is nothing like seeing your child enjoy the same passion you do and love it just as much! Thanks to SFLMiniGP for the amazing events that they put on in South Florida.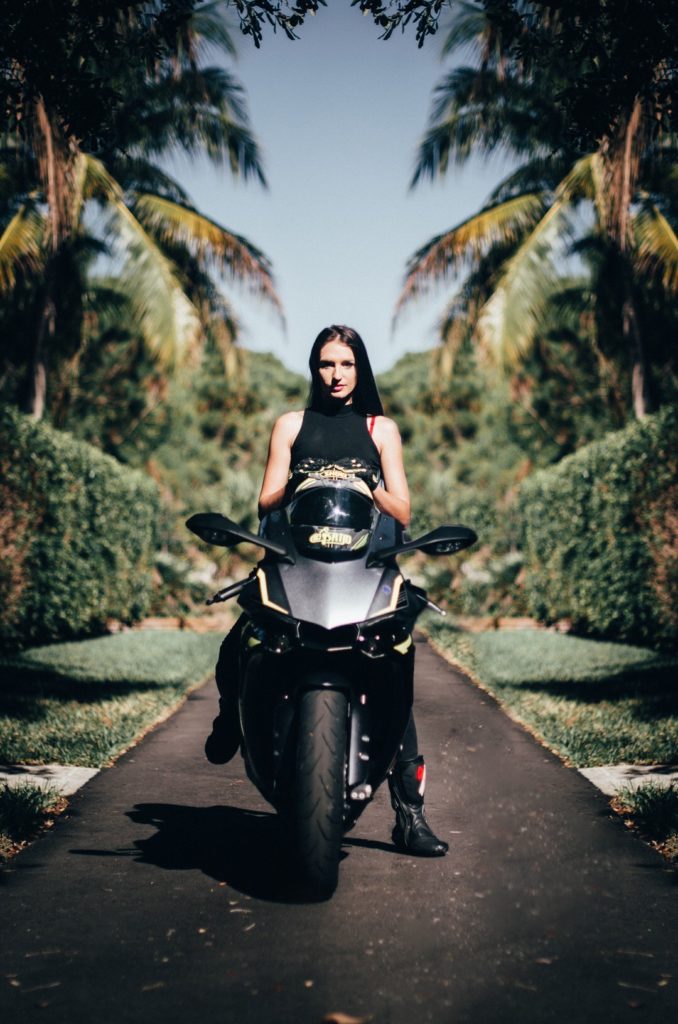 If you would like to be profiled in SportBikes Inc Magazine as a Featured Rider, please email info@sportbikesincmag.com.
To see other Featured Riders from the current issue, please CLICK HERE.
Images: David Ruiz
---