A 240 horsepower production bike. Yes, that's right. 240 horsepower… The 2023 Ducati Panigale V4 R.
Ok, now we've got your attention with that 240 hp (it's 240.5 hp, to be exact, according to Ducati), let's explain how they get that magic number. Ducati claims the 998cc Desmosedici Stradale R engine, measuring the same 81 x 48.4 mm bore and stroke dimensions as Pecco's MotoGP racer, takes a few extra bits to make that monster horsepower.
In bog-stock basic mode, the Desmosedici Stradale R will churn out 207 hp at 13,500 rpm with 82 lb-ft of torque. Now, go throw on the race kit Akrapovic exhaust, and that number gets bumped to a whopping 237 hp, marking a three horsepower increase over the current generation Panigale V4 R that came out in 2020 — but still not 240.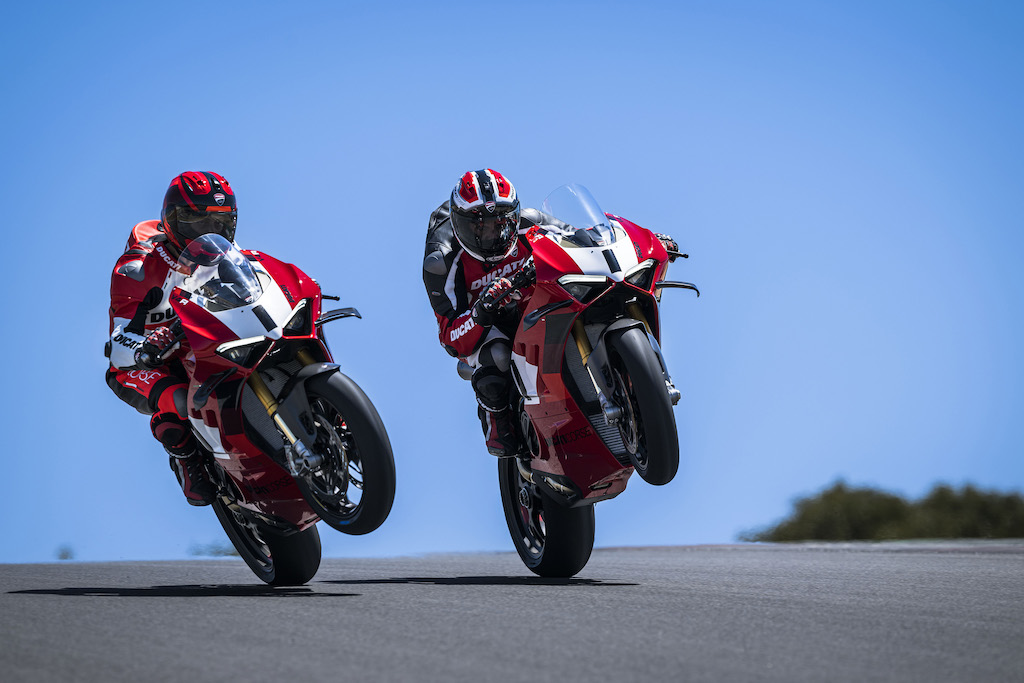 Here's where one of Ducati's technical partners steps in. Shell Oils have created a special brew of oil that works with the Desmo's dry clutch, an oil they claim reduces internal friction by 10 percent and bumps the horses up to 240.5 hp at 16,000 rpm.
However, get the gear change correct and the rev limiter increases an extra 500 rpm and, voila — 240.5 hp at 16,500 rpm. Those are two staggering numbers for a production motorcycle.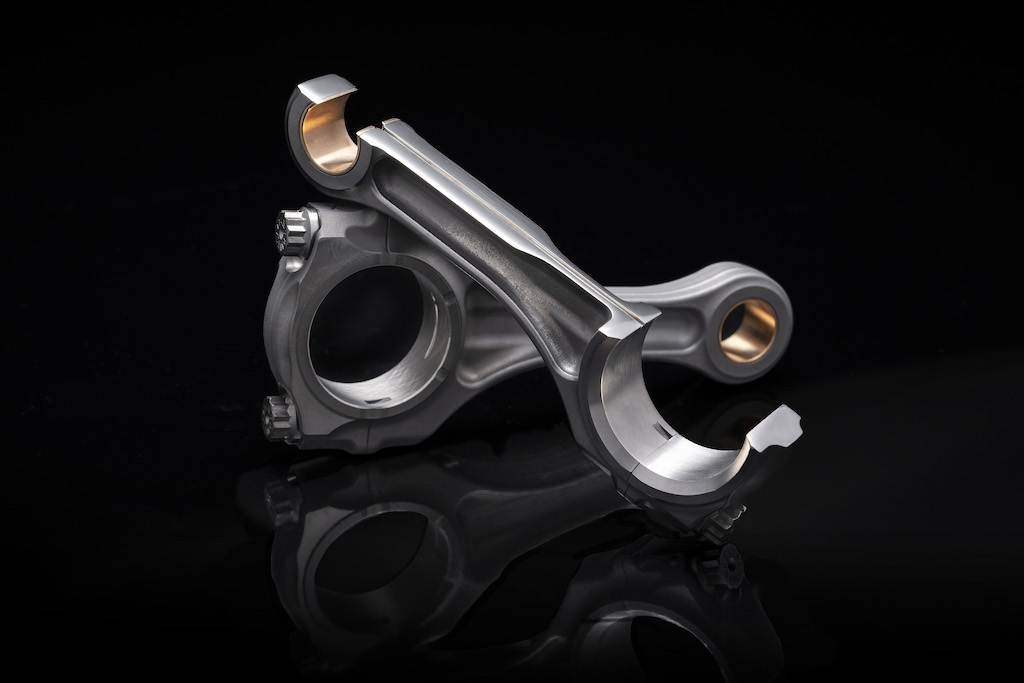 To aid in internal friction reduction and cooling, Ducati has incorporated "gun drilled" titanium conrods, a 0.06 inches in diameter hole running the length of the rod from the head to the little end to improve high rpm lubing.
Also for the first time, Ducati is bringing DLC (Diamond Like Carbon) treating to the surface of the pistons, which helps reduce friction between the piston and the cylinder bore lining. They're also two percent lighter than in 2022.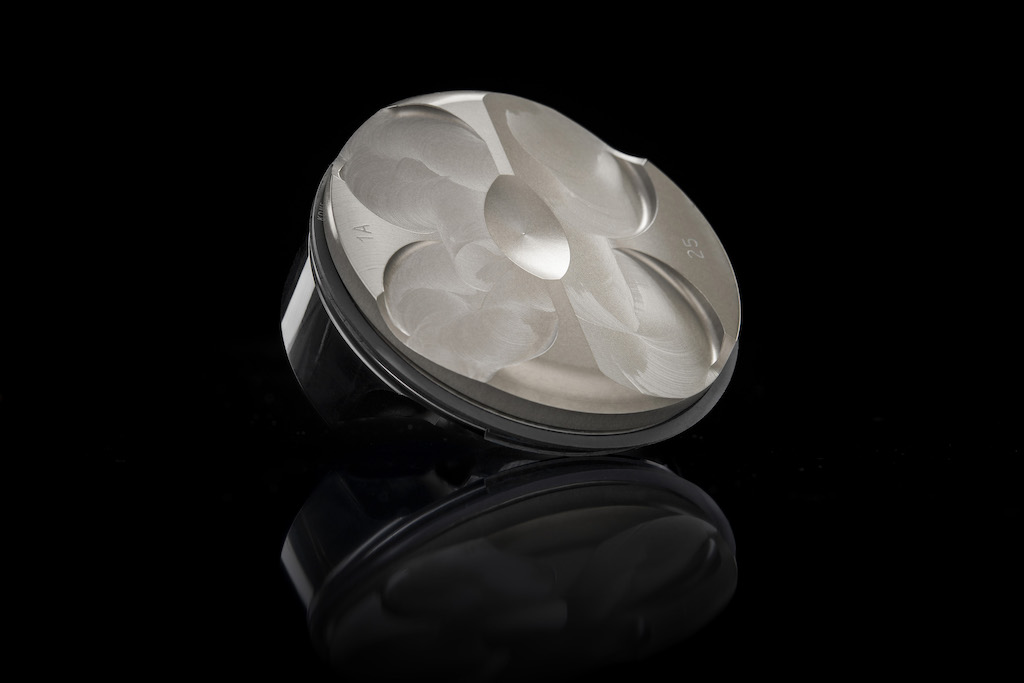 Moving onto the gearbox, lessons learned in racing have seen the adoption of the WorldSBK gear ratios, meaning a longer first, second and sixth gears. This will allow for harder acceleration out of hairpin corners, and the smaller gap between first and second allows the revised quick shifter to work more effectively.
A former ubiquitous feature of every production Ducati but now solely reserved for the track-specified variants, the dry clutch on the V4 R is 1.8 pounds lighter, while the diameter and axial length have been reduced by 0.9 inches.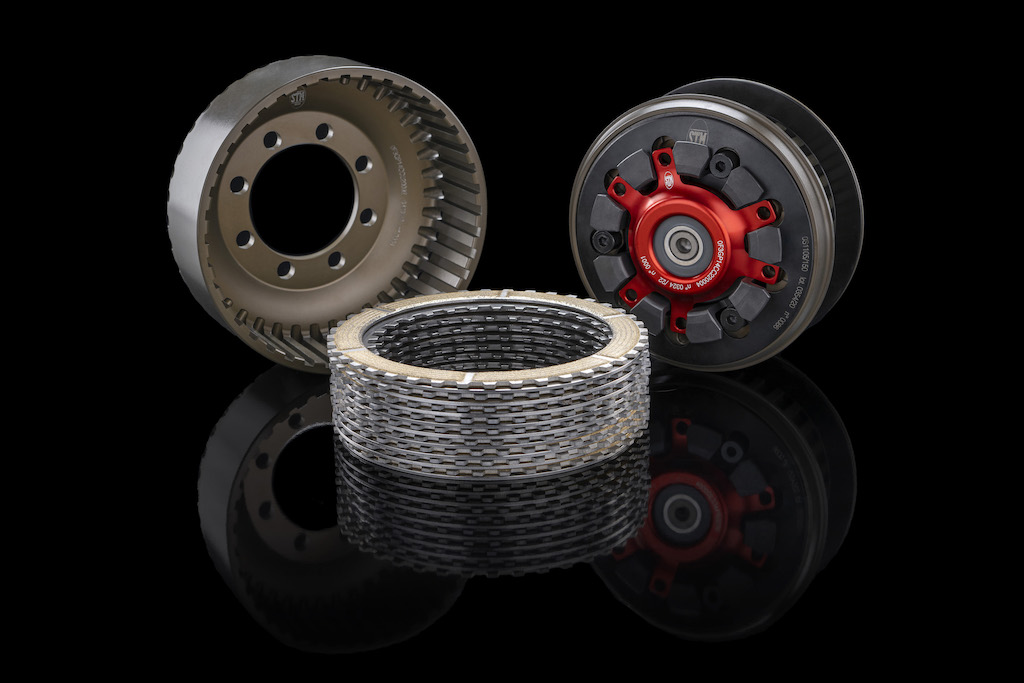 Up top inside the two cylinder heads, the inlet runners have new profiles and diameters, but valve sizes have been left untouched at 34 mm for the titanium intake and 27.5 mm for the steel exhaust valves, with more aggressive cam profiles to suit.
Helping the motor heave in the required oxygen is a revised intake system and four 4mm bigger throttle bodies, which now stand at 56 mm.
The electronics feature the usual Full, High, Medium and Low power modes, and each mode comes with a ride-by-wire calibration for all six gears. However, even in Full mode, you won't get absolutely everything the motor can give in first gear. That only comes once you've clicked second. Think of it as the "you might be good, but you're not Pecco Bagnaia good" mode. In Low power mode, you're V4 R is limited to 160 hp with a smoother throttle response.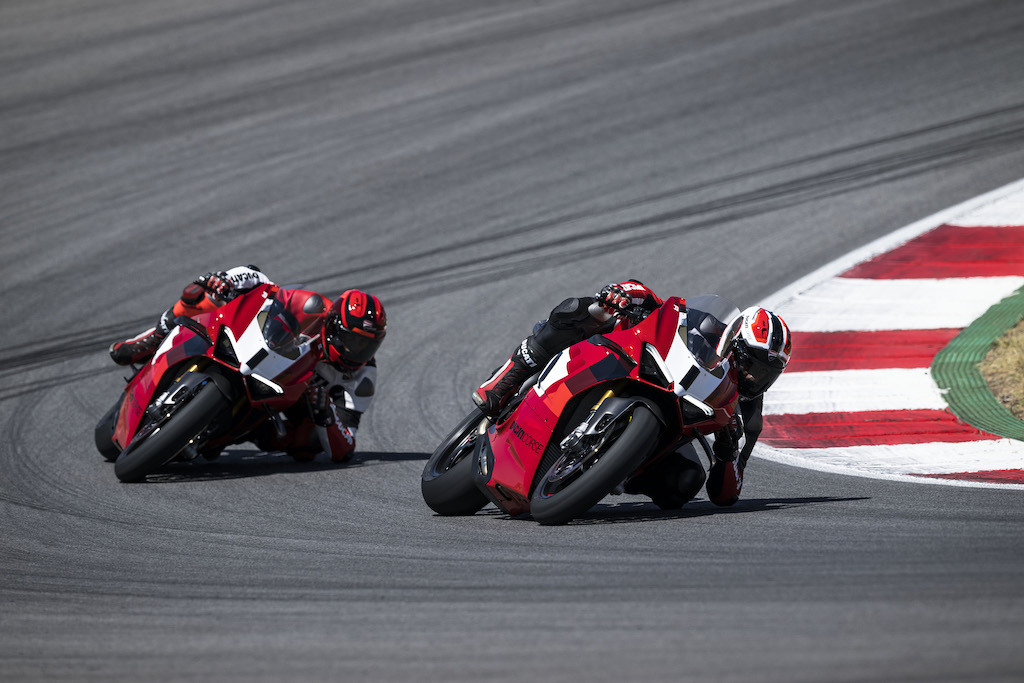 In the dash sits the new Track Evo mode that was first bought out on the 2022 Panigale V4 S, which highlights gear position and when a particular electronic aid is functioning (i.e wheelie or tractions control).
Given the massive changes to the motor, it's not entirely surprising that the chassis has been left largely unchanged. Still with the Front Frame design, the Ohlins NPX 25/30 fork has been slightly worked on and has compression damping control in the left leg and rebound in the right.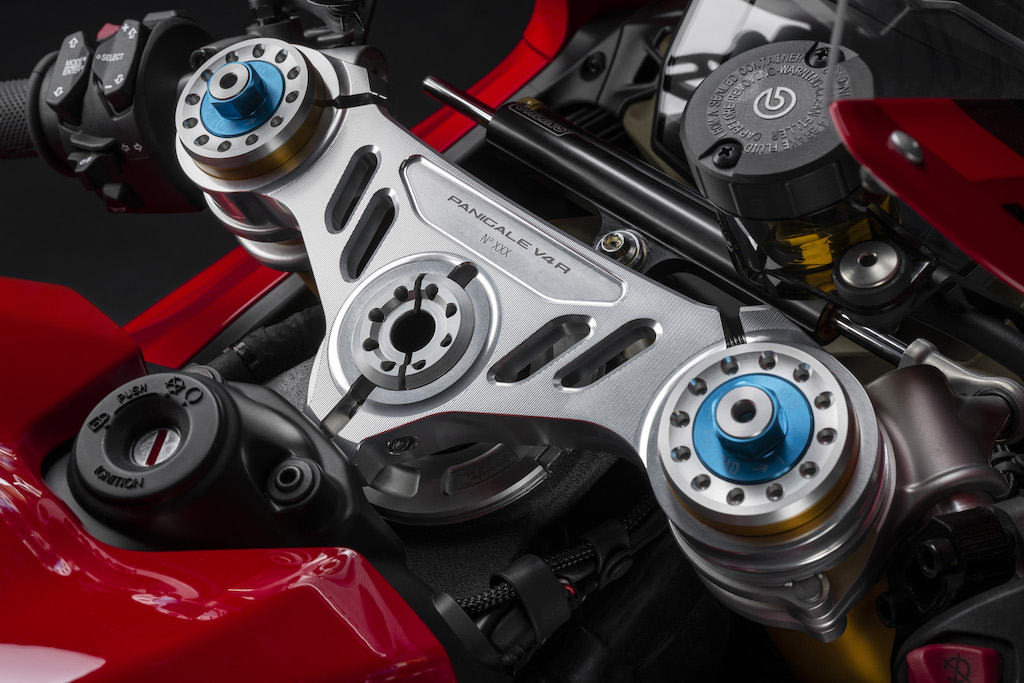 The Panigale V4R rolls on Pirelli Diablo Supercorsa SP tires measuring 120/70-17 front and 200/60-17 rear and is stopped by Brembo Stylema M4.30 Monoblock calipers gripping twin 330mm rotors up front with a 245 mm rear rotor.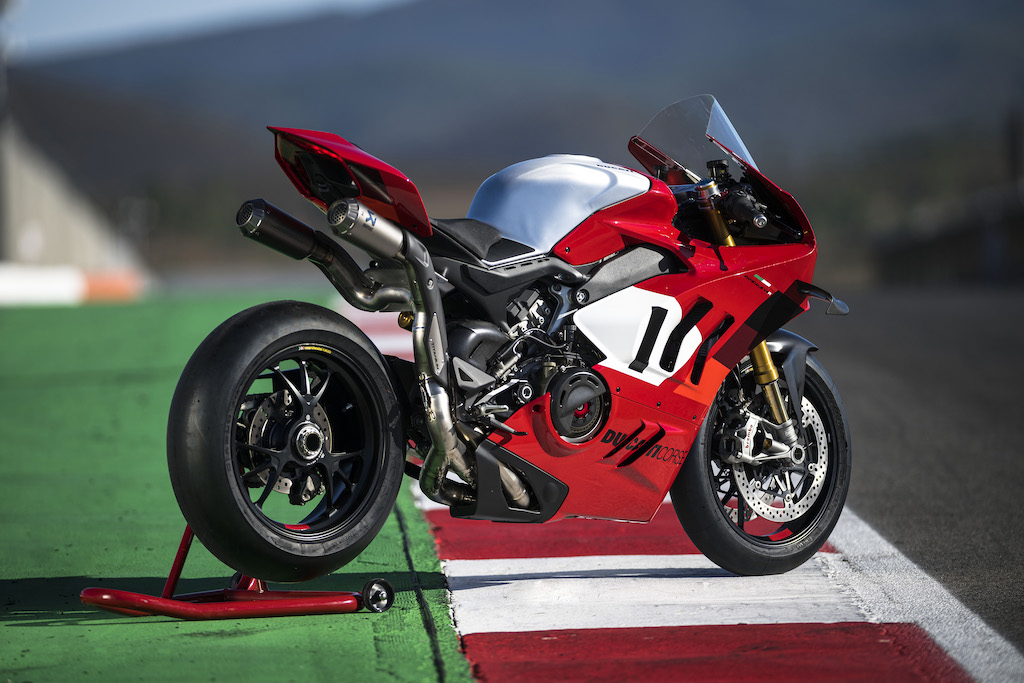 If all this sounds tasty to you, and it should, you'll be able to pick up a 2023 Ducati Panigale V4 R in the MotoGP-derived racing livery for $44,995. Dealers are expected to have them on their floors by the spring of 2023.
---