John McGuinness joins Josh Brookes at Norton for the 2018 Isle of Man TT Races
Still recovering from a serious injury sustained at the 2017 North West 200, John McGuinness has announced his plans for the 2018 Isle of Man TT races. McGuinness will join Josh Brookes at the Norton factory team for the RST Superbike and PokerStars Senior TT Races. The team will pilot the Norton SG7 machines which are developed from the Norton V4 RR model. McGuinness is still recovering from his 2017 injuries but expects to be back in top shape and fully recovered come the TT races.
McGuinness has won a total of 23 TT races with his last victory in the Superbike class in 2015 during which he set a new lap record of 132.701 in the PokerStars Senior TT event. That lap time still remains the record to beat and has rightfully earned McGuinness the crown of King of the Mountain. His impressive career includes 46 podiums and 78 race finishes.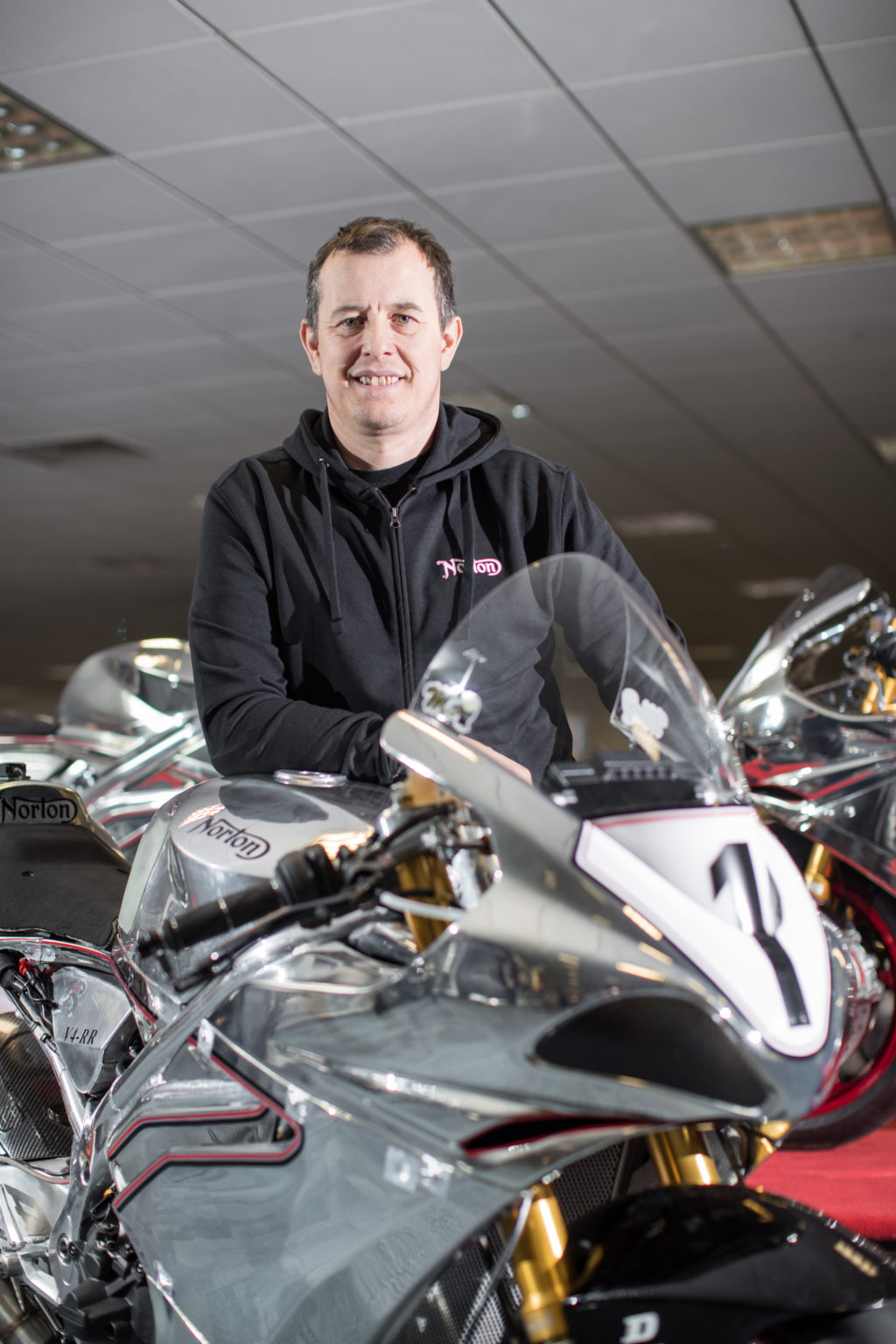 ---