Sara Dean Cole is the President of the Houston Desmo Owners Club. This is how she feels about leading a club of guys on bikes as a female president of a club
---

---
I'm at a dinner party. And during the conversation, we were discussing our hobbies, etc. I said that I ride motorcycles and run the local Ducati club. After a look of surprise, they say "You lead a club of guys on motorcycles? Impressive." On my way home, I thought about their response. In my mind, I'm just a passionate rider that loves to organize rides and events for a group of other passionate riders. I never put too much thought into… that because I'm a female, that it is impressive. Let alone a female president of a motorcycle club.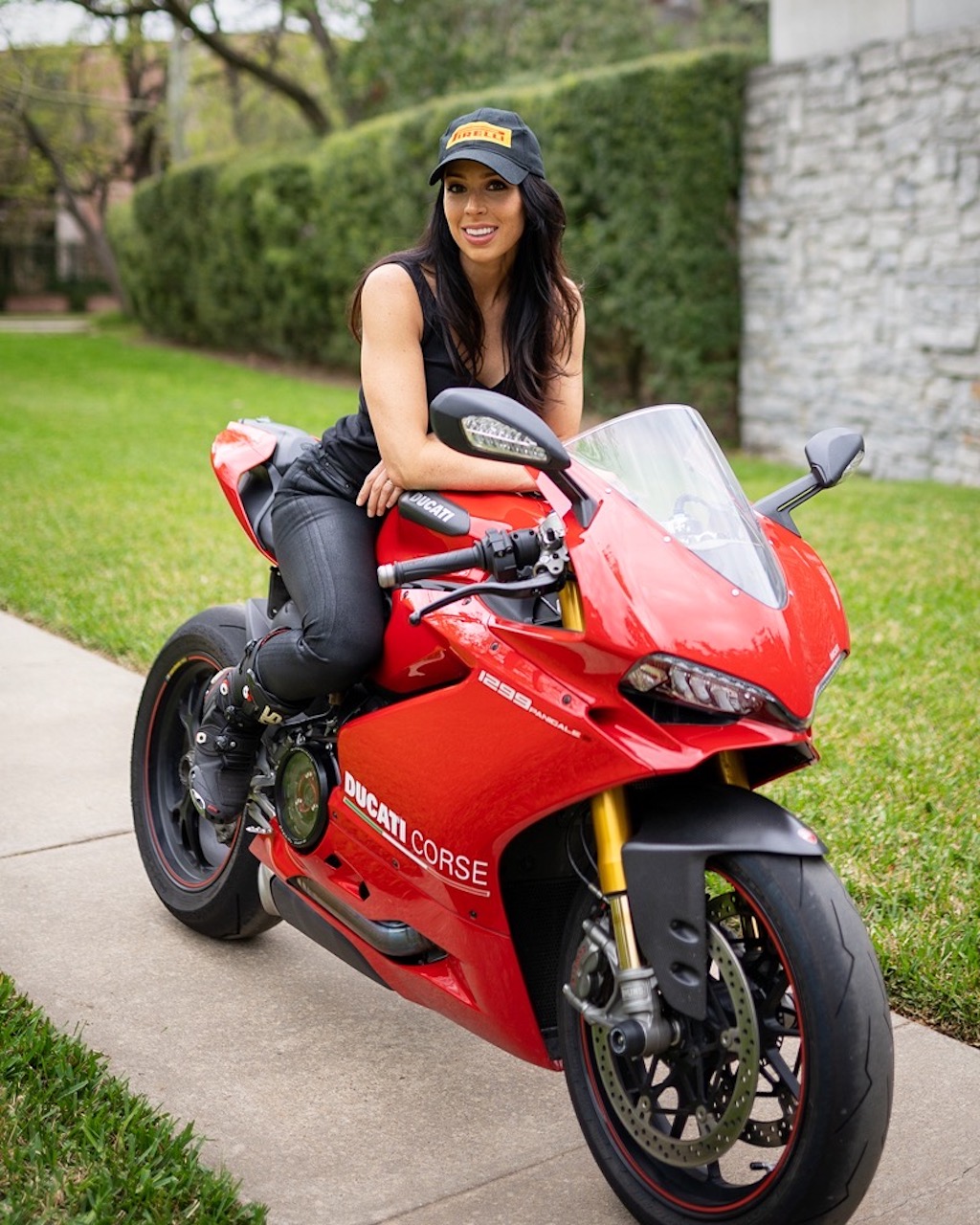 Riding a sportbike was something I always wanted to do since I was a young teenager, but the stars didn't align until 2004. At that time, I was already a wife and mother. But that was not going to keep me from pursuing my passion for riding. I believe about only 10% of women were riding in the 2000s, so it was not a popular hobby for us. Right after I completed the motorcycle course, I bought a used Honda CBR 600. I remember the gentleman selling me the bike was hesitant and suggested I start on a smaller bike. In my mind, he was squashing my dream that I have been waiting on for so long lol. His suggestion was probably practical, but I was determined to ride a sportbike. And that's precisely what I did. Six months later, I got my dream bike. A Ducati 749Dark. And have been riding Ducati Superbikes ever since.
In 2014, I had the honor of becoming the president of the Houston Desmo Owners Club. Some may think that being a female president, I would have to deal with a lot of egos. But it has been the complete opposite. The guys in our club have been nothing but super supportive of me.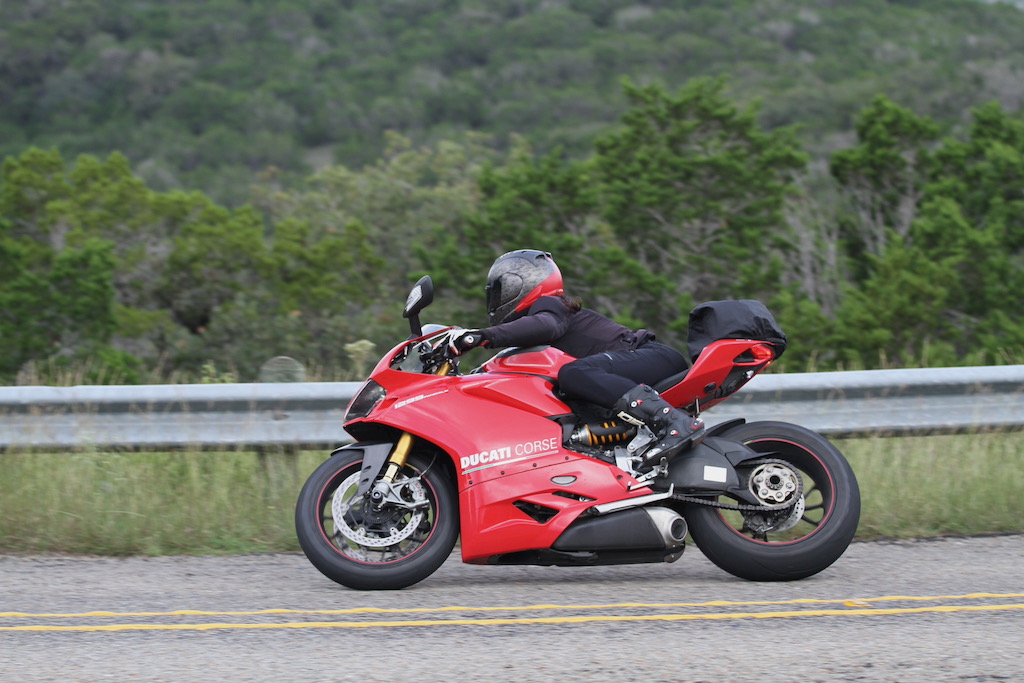 Respect, in my opinion, is something that you earn. And I feel that respect was earned from the members once they saw I was genuinely passionate about riding and the success of the club. We have all grown to be very close friends over the years, and the club has become my second family. One of the most significant benefits of being a female president in a male-dominated club is that I feel I have over four hundred protective brothers that have my back.
I'm not sure because I'm a woman, that I necessarily have a different way of leading. Like any successful club or organization, it would not be possible without the support of a team, which I'm lucky to be able to lean on. My mama bear mode may come out at times because I look at everyone as family, and I care deeply for everyone's safety and well being. I want everyone to feel welcome no matter what skill level you are as a rider. During rides, you will most likely find me riding towards the front of the pack getting my adrenaline rush. But if I see we have a new member who is also a noob, I will slow down with them and make sure they don't feel pressured to keep up with the group.
---
---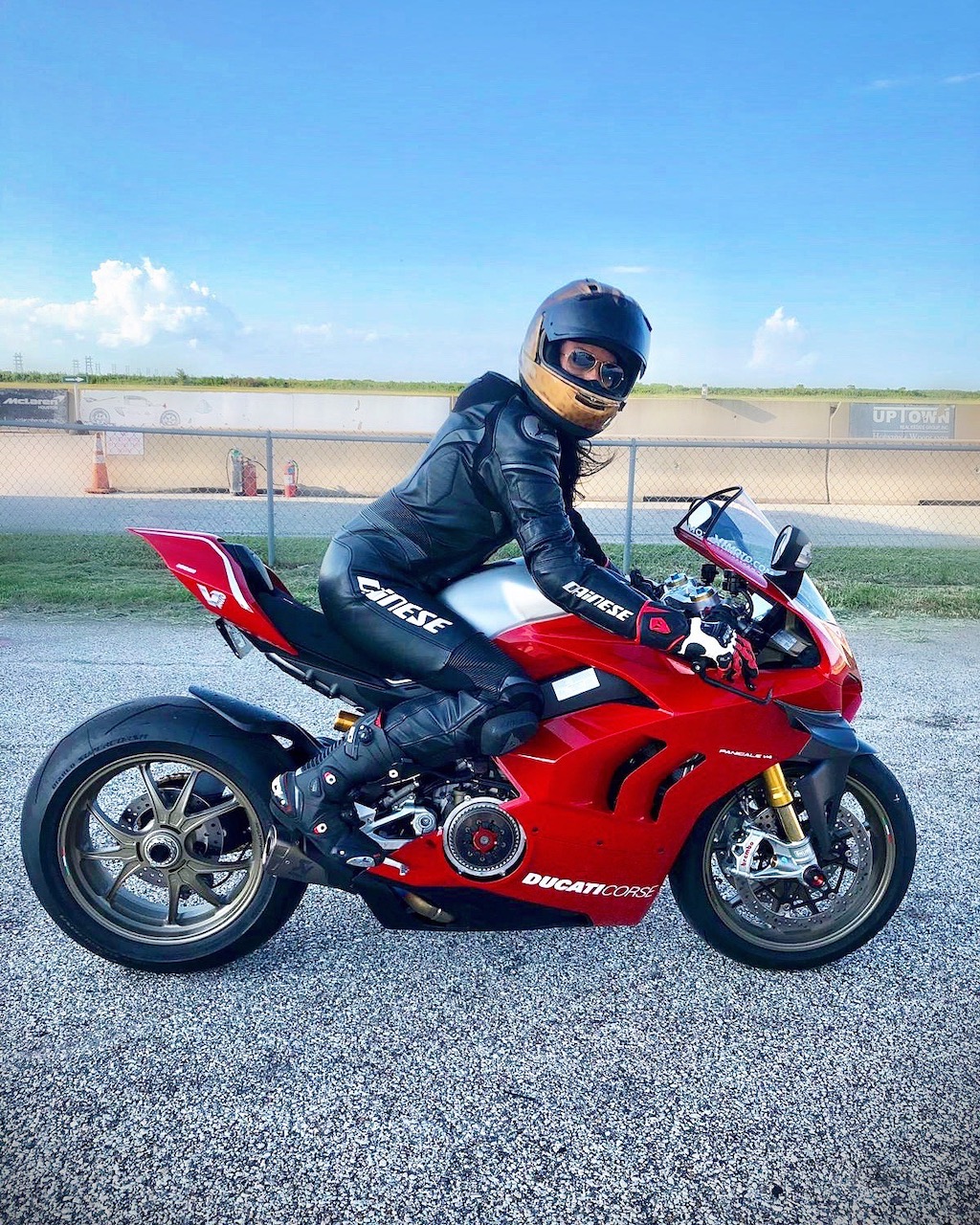 Even within the Ducati community, I and the other few female presidents, have been treated with the utmost respect. We all see each other just as Ducatisti. I am proud to ride a motorcycle where the manufacturer is continually working on ways to reach out to more female riders. I recently read an article that said that women are now almost 20% of the motorcycle market! That makes me very happy to hear that women are discovering this exhilarating hobby and how exciting and liberating riding a motorcycle can be.
Since being part of the Houston DOC and getting more into track days, I started sharing my journey on social media. An unexpected thing started happening. I was getting messages from other women and men, on how my posts and videos inspire them. That was so humbling because I never saw myself as being an inspiration to others. I just wanted to work on improving my riding skills and better myself while sharing my passion and love for the sport.
I am now more aware of the type of message and pictures I share online. I try to set a good example and highlight safety in my content. It is important to me to continue to earn the respect of other riders outside of my local community and to be seen as an equal, and passionate rider. I hope I can show that no matter what your gender, age, or background, that you can do whatever you set your mind to. Always try new things and keep learning. If you are passionate about something, you will find the determination to succeed at it. Just remember that your bike doesn't know who's riding it, so be ready to hang on and enjoy the ride.
---