---

---
Featured Rider: JBStunts
Current city, state: Adelaide, South Australia
Number of years riding: I have been riding motorcycles since the age of three moving into sports bikes at the age of sixteen. I have spent the last ten years being heavily involved in the global stunt riding scene gaining worldwide exposure forming relationships with some of the best companies and best riders in the game whilst traveling around the world chasing the dream!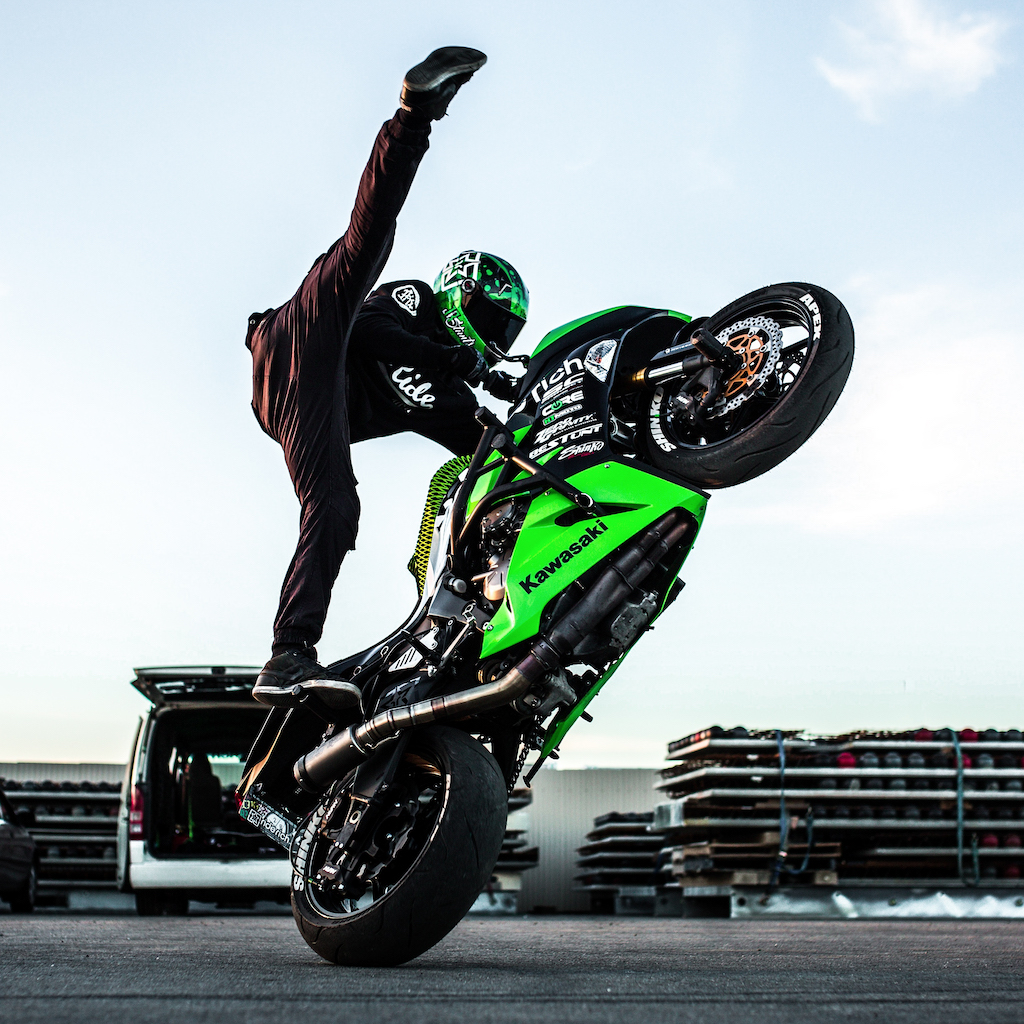 Street, strip, track or stunt: Stunt riding is always going to be my major passion. 2021 is presenting some very interesting opportunities to move into different areas of riding that I'm hoping will teach me some new skills and techniques that I will be able to adapt into my stunt riding.
Your Current Bike/s:
2013 Kawasaki Ninja ZX636 Stunt bike
2013 Kawasaki Ninja ZX636 Turbo bike
2018 Kawasaki Ninja ZX636 Stunt bike
2018 Kawasaki Z900RS Cafe Stunt bike
2004 Kawasaki Ninja ZX636 Training bike
2018 Kawasaki Z125 Pro Stunt bike
2009 Kawasaki Ninja ZX6R The Deadpool
2007 Kawasaki Ninja ZX6R
1995 Kawasaki Ninja ZX6R
1998 Kawasaki Ninja ZX6R
1999 Kawasaki Ninja ZX9R
1997 Kawasaki Ninja ZX250R
Occupation: Professional Freestyle Stunt Rider.
Favorite mod/accessories on your bike: My favourite mod is definitely my signature series SC Project exhaust systems. The level of quality that goes into each one is next level.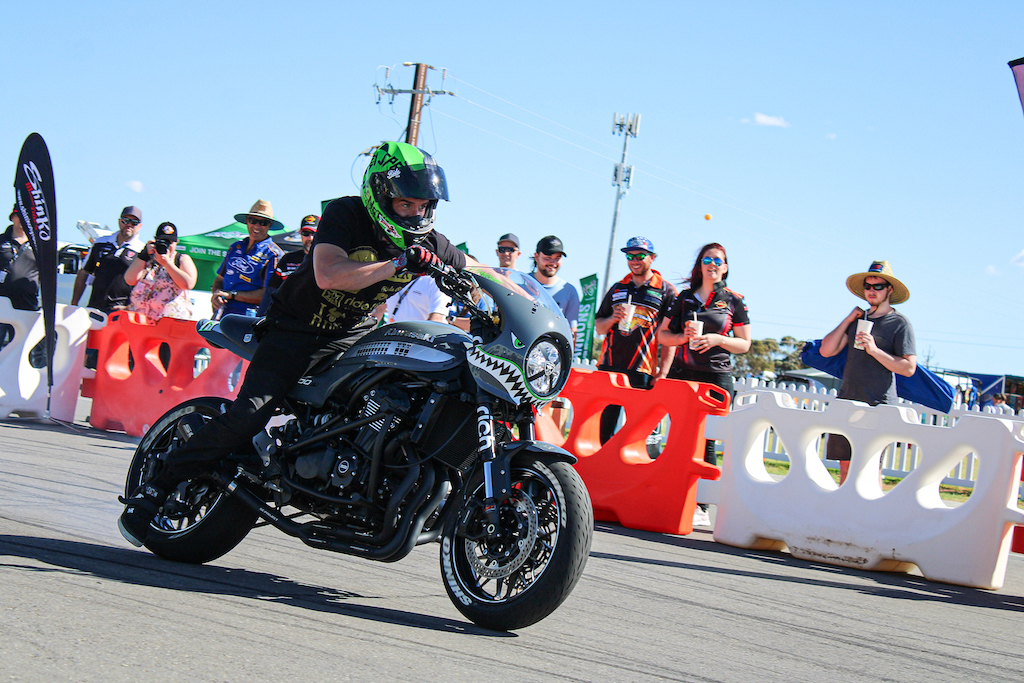 Favorite piece of riding gear: The new armoured range of apparel from RideRich. They have saved me a few times now.
Most memorable ride: The three stand out rides for me over my career are 1. Czech Stunt Day in the Czech Republic. 2. Stunt Masters Cup in Dubai. 3. Sturgis in the USA. My most memorable career achievement is becoming the first Australian freestyle stunt rider to sign a factory deal with Kawasaki Motors Australia.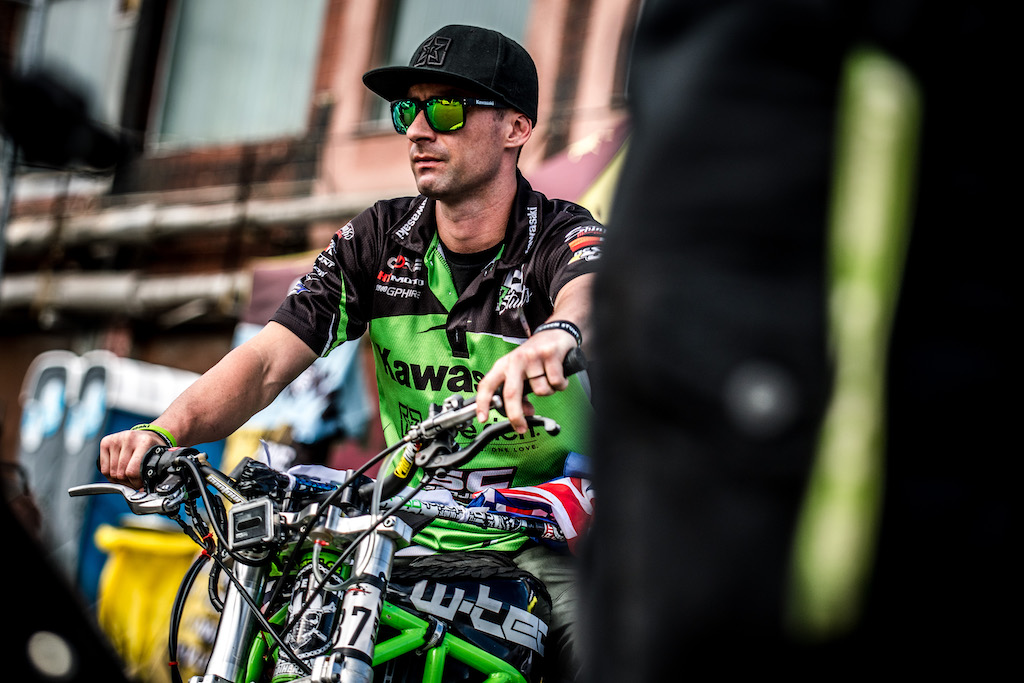 If you would like to be profiled in SBI Magazine like our Featured Rider JBStunts, please email info@sportbikesincmag.com.
Images: Courtesy of JBStunts
---