Dunlop Motorcycle Tires releases its next generation of Sportmax tires, the Q5 and the Q5S.
Dunlop Motorcycle has released two new Sportmax tires, the Q5, and the Q5S, that are engineered to offer solid performance on the street and back roads as well as the track. The Q5 represents the fifth generation of Dunlop Sportmax tires. In production for over 4 years, the Q5 is a state-of-the-art tire that blends the best features of our popular Sportmax Q4 with cutting-edge MotoAmerica spec road race tires. And even though it was created for the track, thanks to Dunlop's latest endeavors in tire technologies, the Q5 is street-legal.
The Dunlop Sportmax Q5S is the next step up from the successful Sportmax Q3+ tire. Dunlop strived to create a lighter feel for the Q5S so it would be more responsive while street riding thus several marks of improvement are notable: composition, gripping ability, and durability. These changes result in a lighter overall product that is easier to handle and provides better grip on both dry and wet surfaces.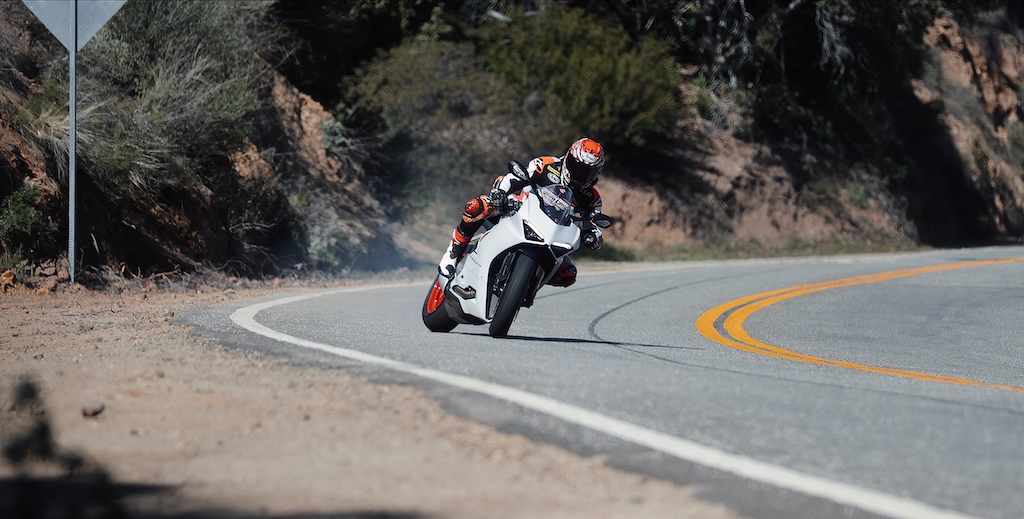 The Q5S' front tire tread pattern has been optimized to improve wear characteristics and reduce warm-up times. The profile is shorter and narrower, which improves responsiveness and makes the tire feel lighter. The front tire also has reduced dynamic stiffness and increased damping to improve compliance, braking performance, and handling.
The 200/55ZR17 rear Q5S tire size has been added to allow for more motorcycle applications. Likewise, the Dunlop Q5 now comes in five additional sizes, so that it can be better fitted to a wider range of bikes: 110/70ZR17, 140/70ZR17, 150/60ZR17, 160/60ZR17, and 200/60ZR17.
The new Q5 front tire tread pattern with lower groove density provides more rubber coverage on the ground at all lean angles. The optimized tread pattern design and position help reduce warm-up time and improve wet-weather performance. Street riders will appreciate the tire's affability. Dunlop boasts that no tire warmers are necessary for track use.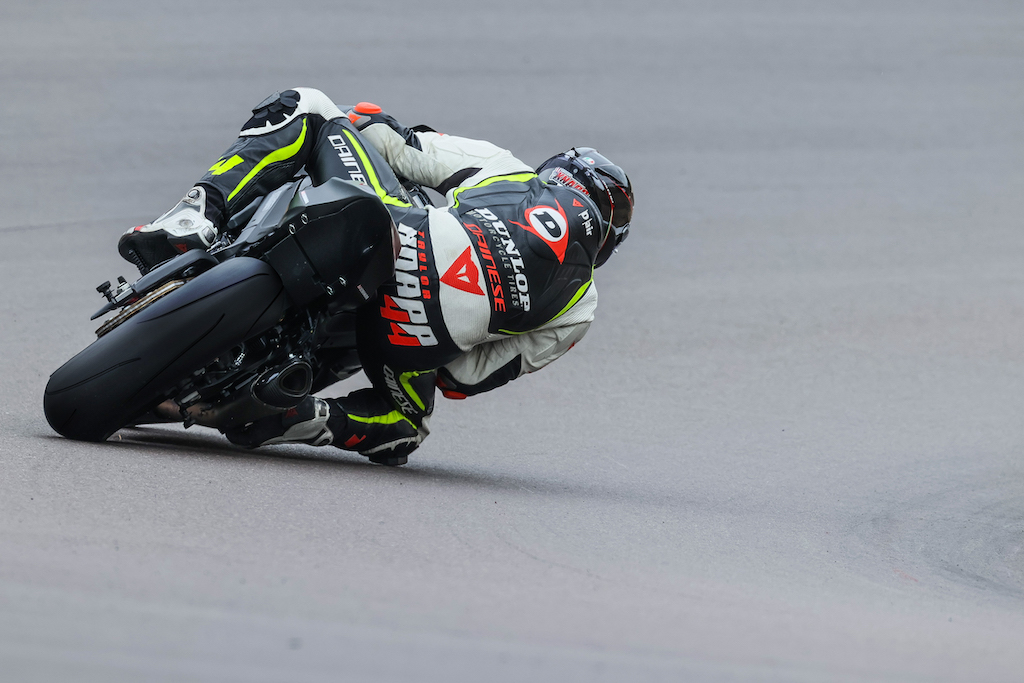 The Q5 front and rear tire profiles have a taller and narrower profile to improve turn-in and compliance while increasing the contact patch and grip at camber. The tire tech continues as the Sportmax Q5 employs Dunlop's Jointless Tread technology on the rear tire. Jointless Tread technology creates a stronger and more flexible tire by wrapping a continuous strip of wound tread around the carcass of the tire.
The new Dunlop Sportmax Q5 and Q5S tires will be available through its retail and distributor networks beginning in November and December.
---