The women's Dainese Imatra One Piece Perforated Leather Suit is released just in time for the start of the 2021 riding season.
The Dainese Imatra suit derives its name from the Imatra Circuit in Finland. Engineered with 2.0 full-grain cowhide leather with strategically placed Dainese Tri-Axial system on the back and three-way stretch leather inserts provide an ample range of movement enhanced with impressive abrasion resistance. The resistance is compliments of the D Skin treatment of the leather that includes unique tanning and finishing methods. XF Arrow fabric inserts at knees and wrists secure mobility for legs and arms.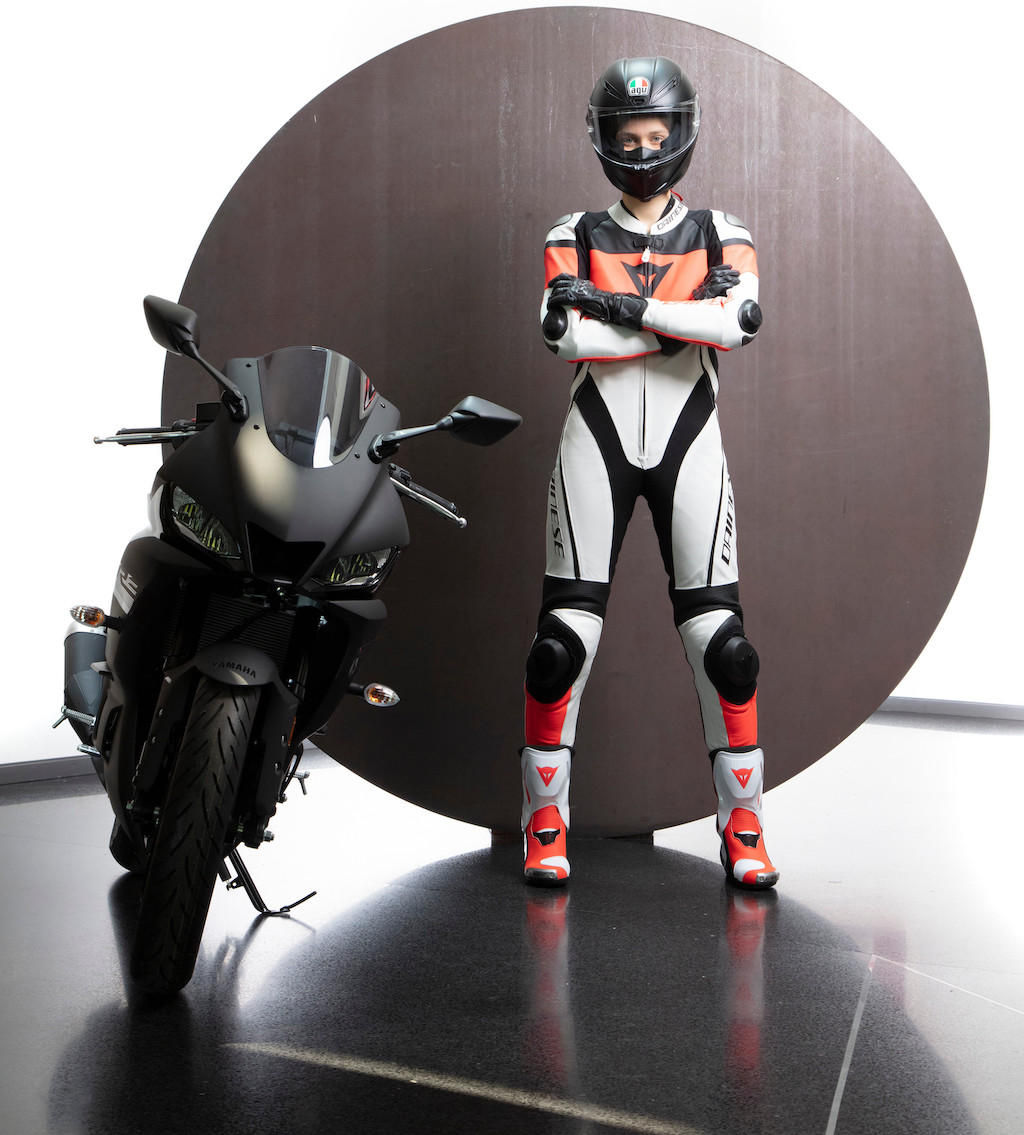 The perforation in the leather allows for the Dainese Imatra suit to breathe, keeping air moving through it as you move about. Inside, you'll find the Dainese Nanofeel anti-bacterial and anti-odor liner with a special silver ion treatment that minimizes odors.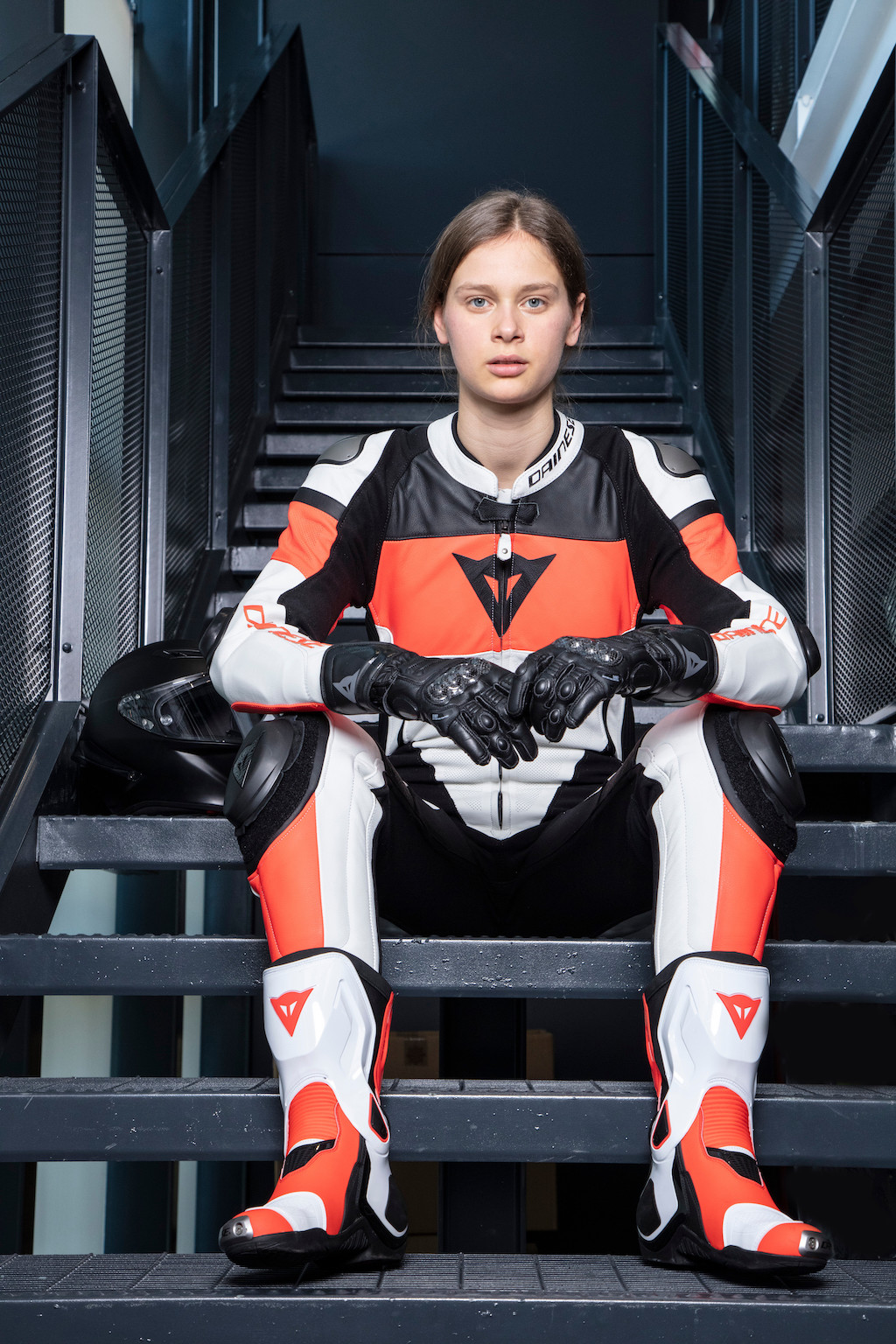 The hump on the back of the Dainese Imatra isn't just for show. In addition to maximizing aerodynamics while in a full tuck at speed, the hump is designed to house a hydration kit. The Dainese Imatra Leather suit houses armor at the elbows and knees as well as Pro-Shape 2.0 protectors on the hips. The external metal shoulder plates assist in sliding instead of rolling in the event of an off.
Sizes: 38 – 52
Colors: Black/Acqua-Green, Black/White, White/Fluo-Red/Black
Price: $1,399.95
Contact: www.dainese.com
If you would like to have your product considered for a NEW ISH spotlight, please email: info@sportbikesincmag.com.
---