---

---
The call came into Garwood Custom Cycles toward the end of July. The idea was to do a complete custom build within two weeks to have it ready for the 2014 Motorcycles on Meridian, which is part of the Indianapolis RedBull MotoGP weekend. Steve Garwood decided that the bike to build would be a 2014 Honda CBR 1000RR for several reasons but fundamentally, Garwood Custom Cycles had never customized a CBR 1000RR before. Once the plan was set in motion and the sights were locked, the team had two weeks remaining to meet the deadline for the unveiling.
Two weeks. Fourteen days. Three hundred thirty-six hours. Twenty thousand, one hundred sixty minutes.
A fortnight later, when the dust settled and the smoke cleared, Garwood unveiled the 2014 custom Honda CBR 1000RR titled, "Speed Racer" in Indy. The team's mission was to bring customization and performance to the Brickyard, marrying the aesthetics of an all-out custom bike while incorporating top-end performance components. Speed Racer would look the part, talk the talk, walk the walk, and ride the ride.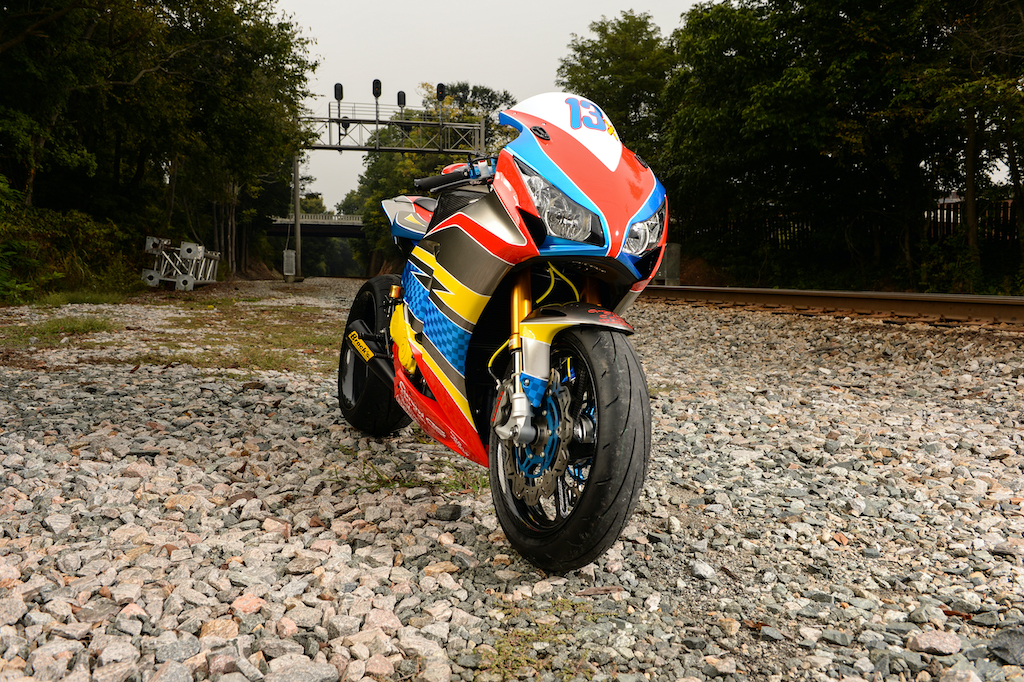 From within, the team relied on the heavy output of the CBR 1000RR's engine as the foundation but freed some horses and optimized performance via a full Brock's Alien Head Exhaust. The suspension was greatly improved by the addition of Ohlins front forks and rear shock. Weight was shaved off by replacing the OEM wheels with C and S Custom carbon fiber, hydro dipped race replica wheels. Core Moto's brake lines are right at home on this build as they are well used in the pro racing arena because of their high quality and durability, yet they offer great custom colors to match the wildest of applications.
Garwood Custom Cycles' machines have a striking appearance and are recognizable from a distance thanks to their vivid and bold paint schemes. The CBR 1000RR falls right in line with a great paint job by Neyon Paint that captures the fun and excitement of the thrill of racing, complete with electrifying lightning bolts that race across the sides. The red frame and swingarm peek out from behind rich yellows and bright patterned blues. The red continues throughout the lines of the bike while gunmetal grey and silver heavily compliment the overall theme.
---
---
It is the quality, craftsmanship, and pride that Garwood Custom Cycles puts into every machine that is created in their shop. Their name and reputation are on the line. Their Speed Racer is another example of their level of execution. Under the gun with only two weeks, Garwood set out to bring customization and performance to the Brickyard over a MotoGP weekend and when the checkered flag waved, Speed Racer took the podium.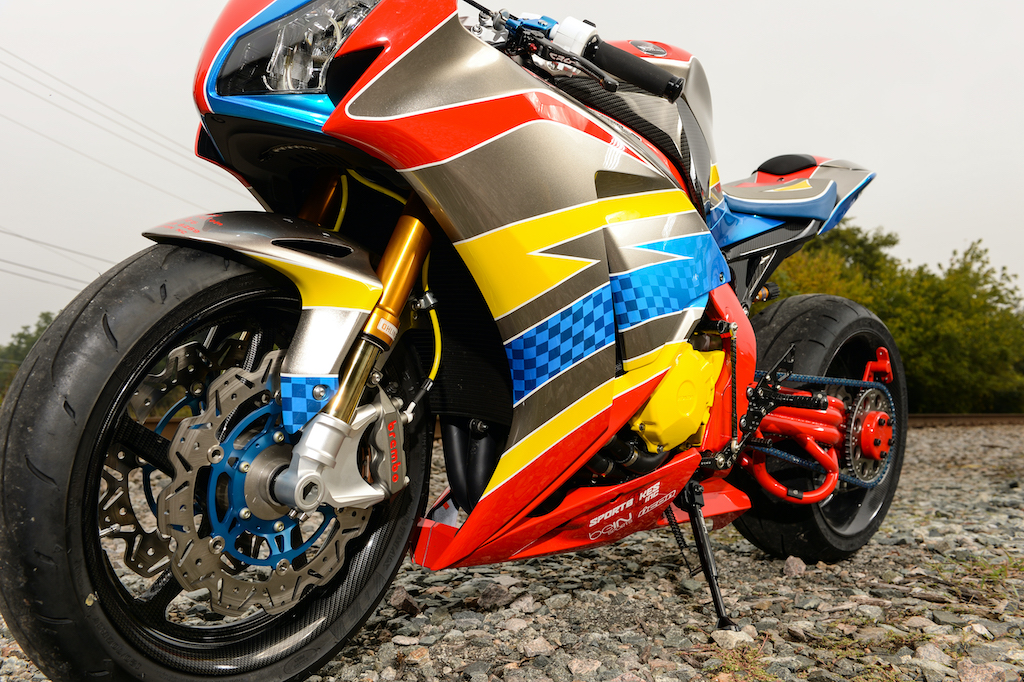 Bike Name: Speed Racer
Base Make/Model/Year: 2014 Honda CBR 1000RR
Engine/Power Upgrades: K&N Air Filter, Power Commander V
Brakes:Brembo Brake Calipers, EBC Rotors
Exhaust: Brock's Performance Alien Head Exhaust
Wheels: Race Replica Wheels by C and S Custom, Carbon Fiber Hydro Dipped
Tires: Dunlop Q2
Suspension: Ohlins Forks and Rear Shock
Swingarm: C&S Custom Single Side 240
Custom/One Off Accessories: Custom seat by Shawn, Performance Machine grips, CRG levers, Voodoo adjustable footpeg assemblies, tinted integrated taillight, SBL blue light kit with headlight halo and multi-function remote control, Core Moto yellow brake lines
Built By: Garwood Custom Cycles
Paint By: By Neyon Paint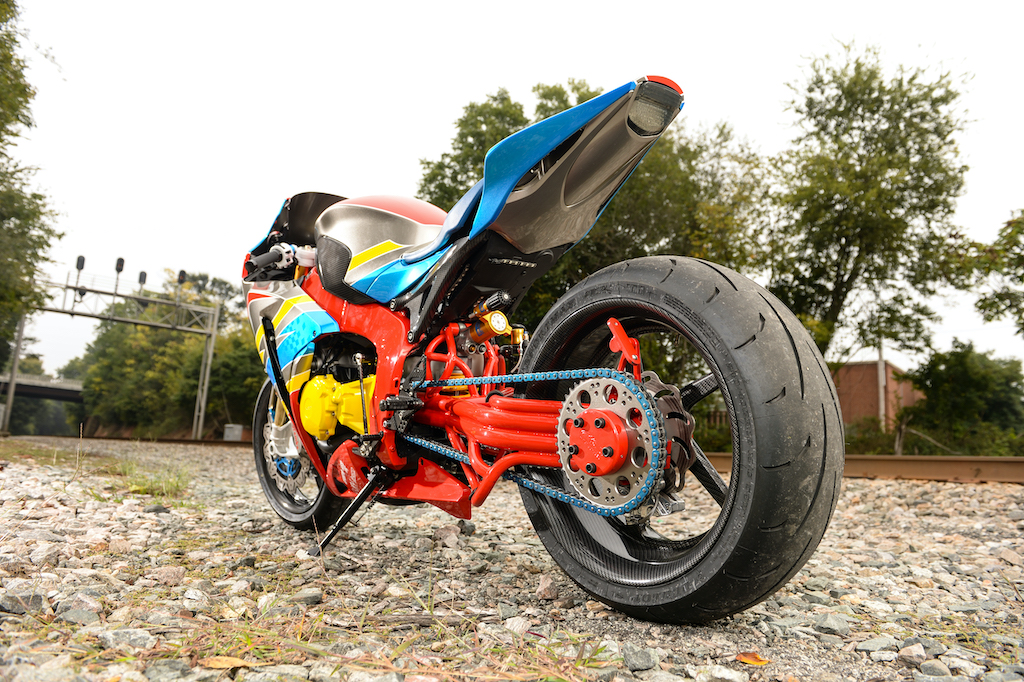 Images: Blair Phillips
---