BMW updates its sporty R 1250 R boxer roadster for 2023 with more features for the same price as the 2022 edition.
The 2023 BMW R 1250 R is a continuation of BMW's 100-year-old tradition of creating motorcycles that are agile, powerful, and comfortable enough to be used on backroads, for commuting, or even two-up voyaging.
Features of the new R 1250 R include standard BMW Integral ABS Pro. This braking system offers additional safety while braking at lean through turns. Another feature, DBC (Dynamic Braking Control), increases safety during braking situations. Essentially, the DBC slows down the engine when braking so that more power can be focused on the rear wheel. This makes for a steadier ride and a shorter braking distance overall.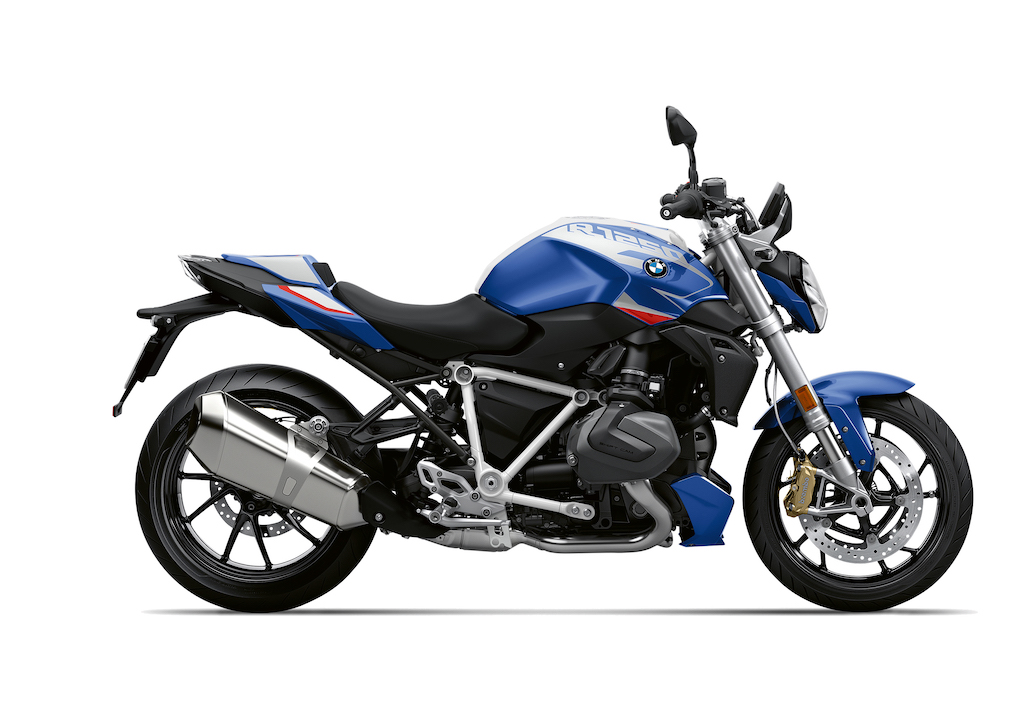 The BMW R 1250 R's standard Dynamic Traction Control offers riders a safe experience by always optimizing traction. The new "ECO" mode is now the default setting and helps conserve fuel while riding.
ECO mode, in addition to RAIN and ROAD, allows the rider to utilize BMW Motorrad ShiftCam engine technology for maximum range. Riding fuel-efficiently becomes easier with a soft throttle curve and moderate engine torque limitation while also seeing an efficiency display on the TFT color screen. Switching modes is as easy as quickly pressing the ride mode button for more performance when you need it most.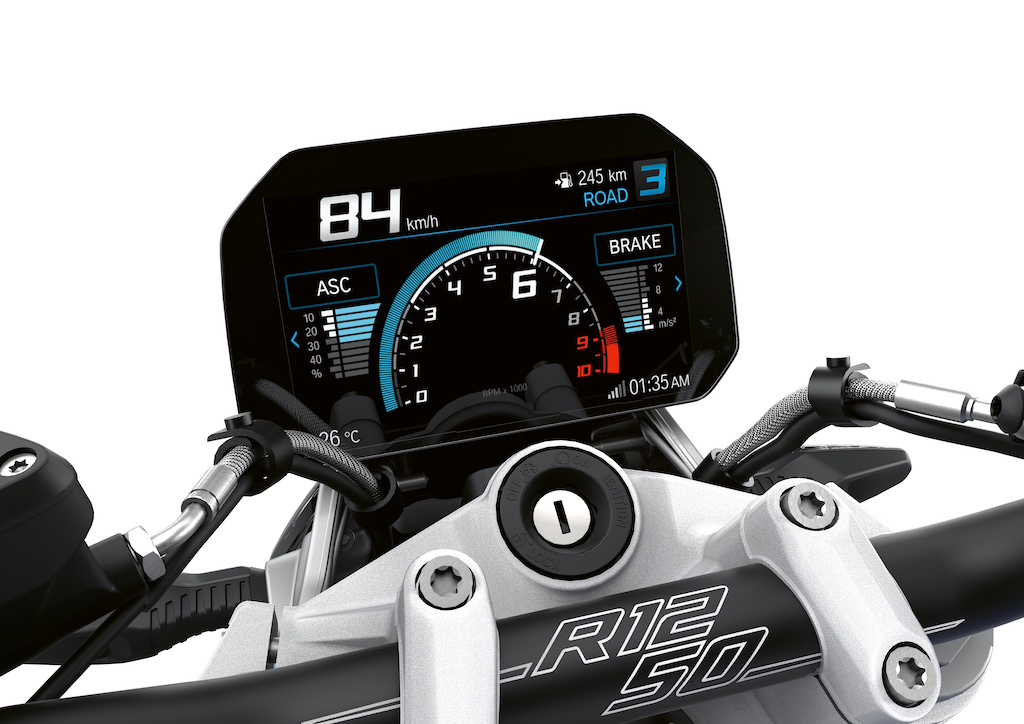 The TFT color display features integrated arrow navigation, extensive connectivity, clear menu navigation, and much more. You can also customize your screen displays for various purposes. The Sport Core screen provides real-time moto information and data like the current and maximum lean angle, control interventions, etc.
The standard full LED headlamp ensures you have a clear view of the road at night. The optional adaptive turning light, using additional LED elements that are activated based on the lean angle and speed, makes it even safer to ride at night by providing better illumination into turns. The turn becomes more visible to others at a 7° degree incline or more, going 6 mph or faster.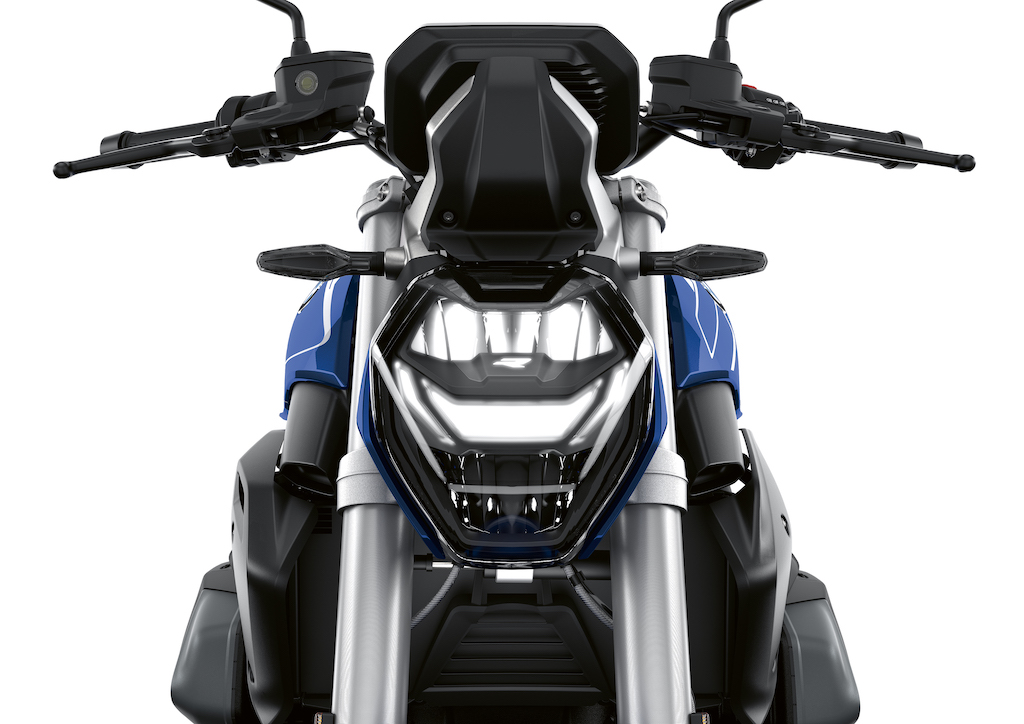 In addition to the standard 12-volt onboard power socket, the new BMW R 1250 R comes with a USB-A socket that outputs 5 volts of power. If it's cold outside and you still want to ride, no problem! Five level heated seats are available for the rider. The heated grips also have five settings. For the passenger seat heating, there are two levels of heat that can be controlled with a toggle switch at the bottom right of the seat.
The new BMW R 1250 R comes standard in Ice Grey non-metallic with a black frame, but you can also choose from the optional Triple Black (Black Storm Metallic body color, Agate Grey frame, gold front/rear brake calipers, stainless steel radiator grille, stainless steel engine spoiler, Pure tank trim, solo seat rear cover or passenger seat) and Style Sport (body color in Racing Blue Metallic, white frame, gold front/rear brake calipers, black sports handlebars, blue front spoiler, solo seat rear cover or passenger seat) variants.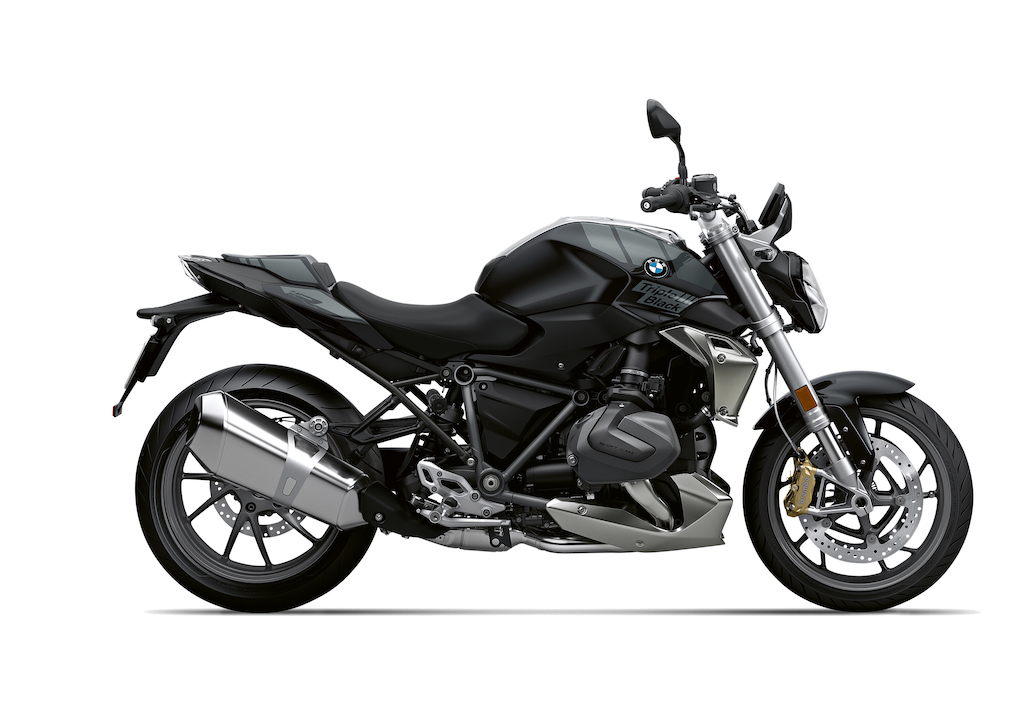 And then, of course, there is the engine. The 1,254 cc 2-cylinder air and liquid-cooled boxer engine found in the R 1250 R delivers excellent torque and power while still adhering to EU5 emissions regulations. The secret behind its success? BMW ShiftCam technology allows for different intake valve timing and lift, and combats inefficient running at lower speeds often associated with large-capacity engines. Overall, this provides a sporty yet quiet riding experience as well as great fuel economy.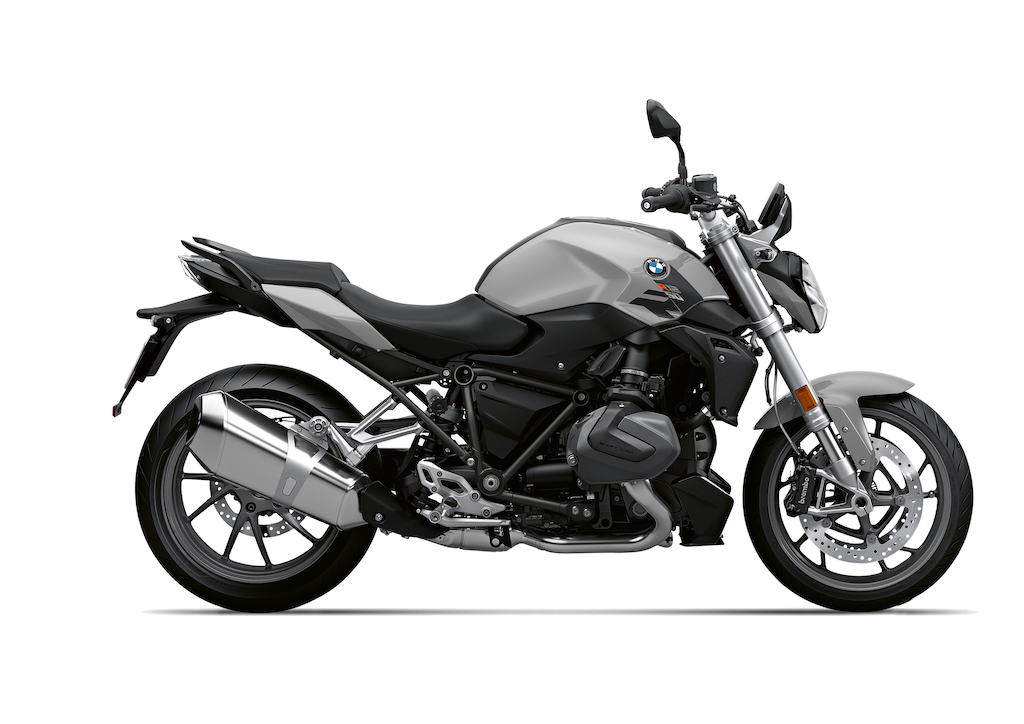 The $14,995 (plus $695 destination) 2023 BMW R 1250 R roadster, an update of the naked boxer roadster that has been a success story since 1923 when the 494 cc, 8.5 hp boxer-twin powered R 32 first BMW motorcycle was introduced. Expect to see them hit showroom floors in the Spring of 2023.
---