The Arai Contour-X helmet is created specifically for today's rider with new features that provide an exhilarating, yet comfortable ride experience.
The Arai Contour-X was designed for optimal comfort, and air circulation while remaining lightweight. Over 25 different pieces were bound together with Arai's Z-Compound resin to compose the Contour-X's PB-cLc2 outer shell which utilizes Arai's Peripherally Belted Complex Laminate Construction.
Inside the helmet, Arai has employed a new brushed nylon liner with odor-resistance technology that ensures the interior components remain fresh longer. Both the interior and cheek pads are easily removable for cleaning or adjustment purposes.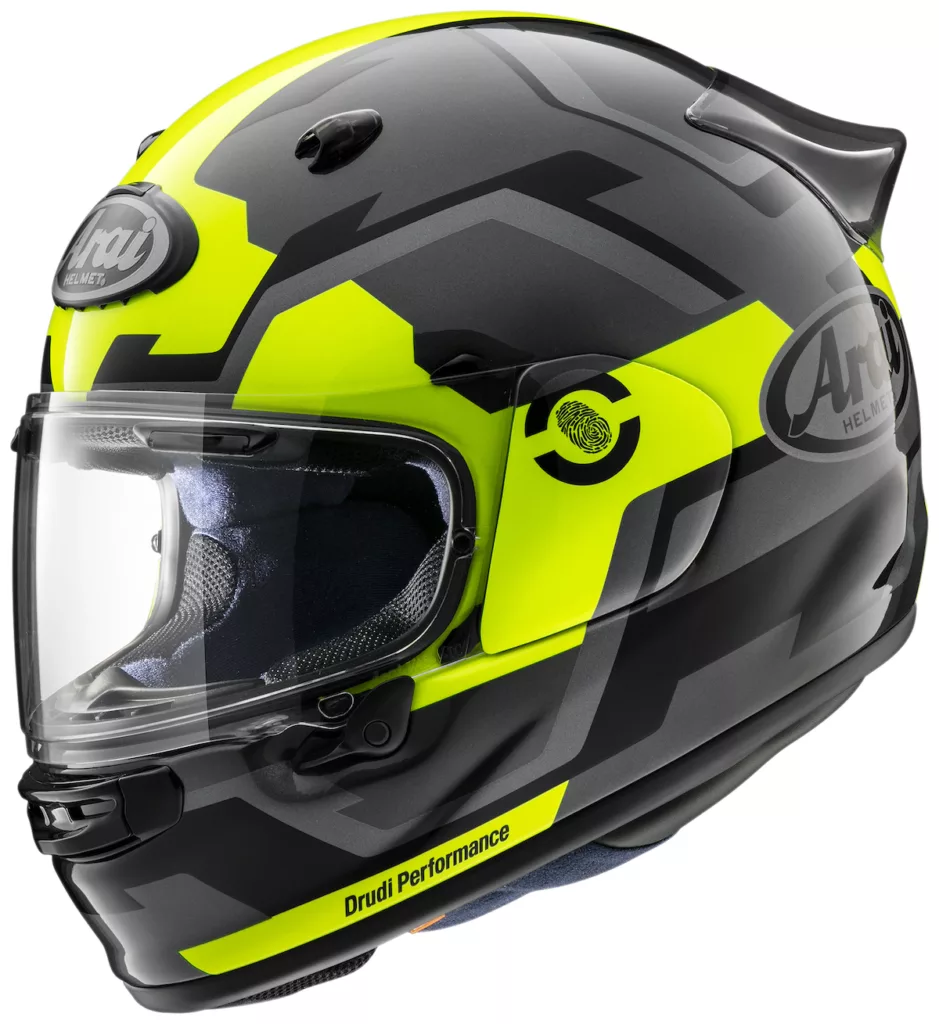 Immediately notable is the newly designed 3.5 mm 3D Arai logo vent that feeds two main 10mm intake ports. This innovative design provides an effective performance at low speeds or with upright riding positions. With the simple flip of a lever located on the top, you can open or close this vent. Even when traveling at 30 mph, the logo vent channels an extra 40 percent airflow and 7 percent more when riding at 70 mph. In case of impact, Arai's logo vent is designed to break away.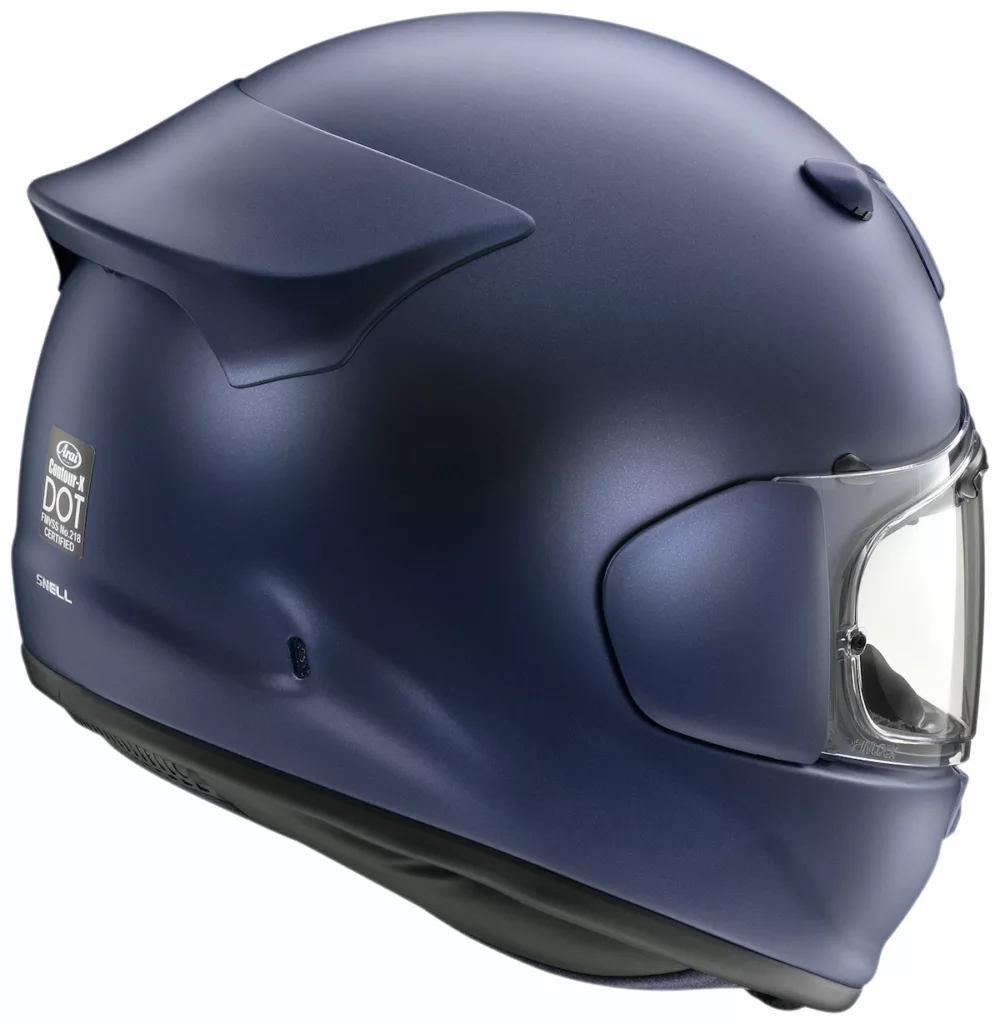 The Contour-X has a total of 13 ventilation ports: 7 intakes and 6 exhausts. The iconic 3D Arai logo supplies cooling air to the two main intake points at low speed, in addition to dual F1-derived tear-drop top intakes, twin brow vents, and a filtered chin vent. To make sure hot air is efficiently expelled from your helmet, the Contour-X features a three-way rear spoiler plus double side exhaust with foam dams for noise reduction as well as neck roll outlets. Inspired by Arai's F1 helmet, the Contour-X also features dual tear-drop top XGF intake vents that can be securely opened or closed by sliding.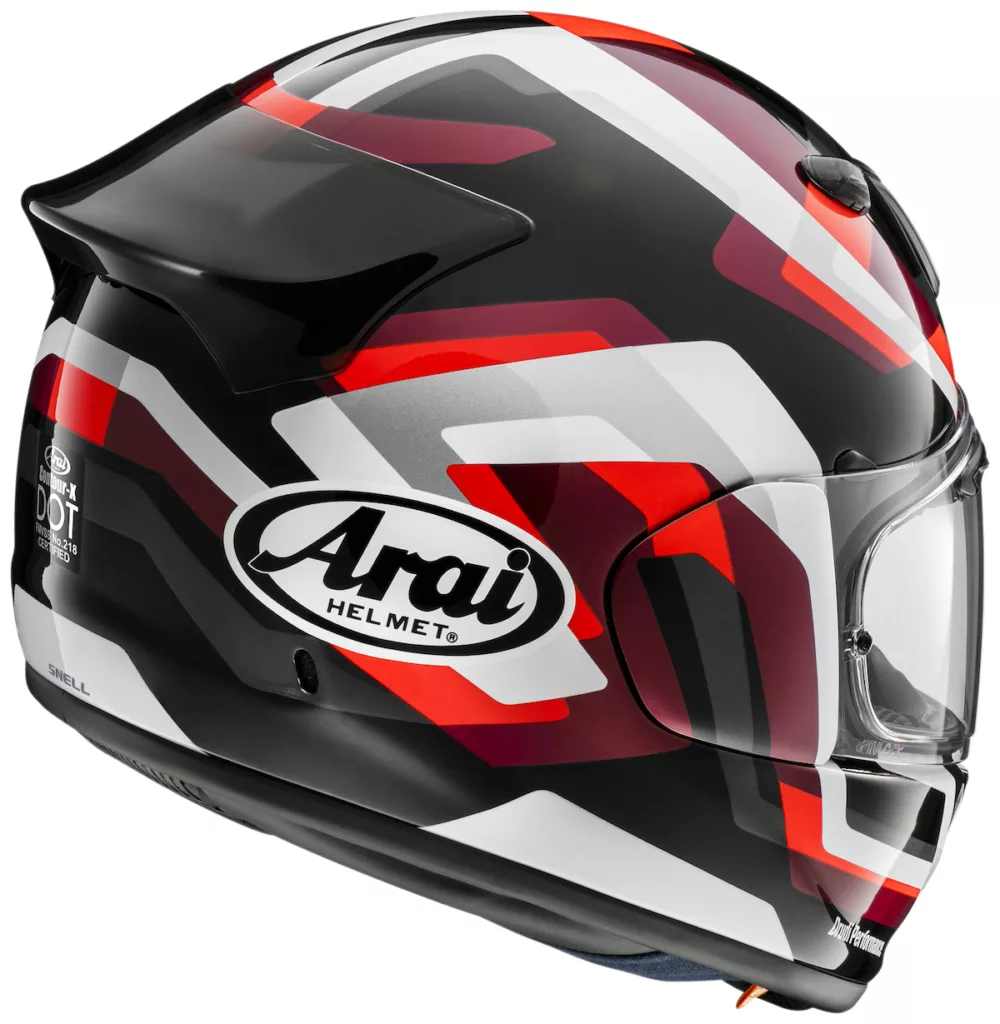 Continuing the premium air flow experience, the Contour-X has an air-scoop XG Chin Vent with three positions of flow and a replaceable filter. The sliding mechanism has been enhanced to become thicker for your convenience and can even be used with gloves.
Keep the wires of your communication system's wires tidy and tangle-free with the helmet's integrated wire pocket with storage of excess wires in the neck roll.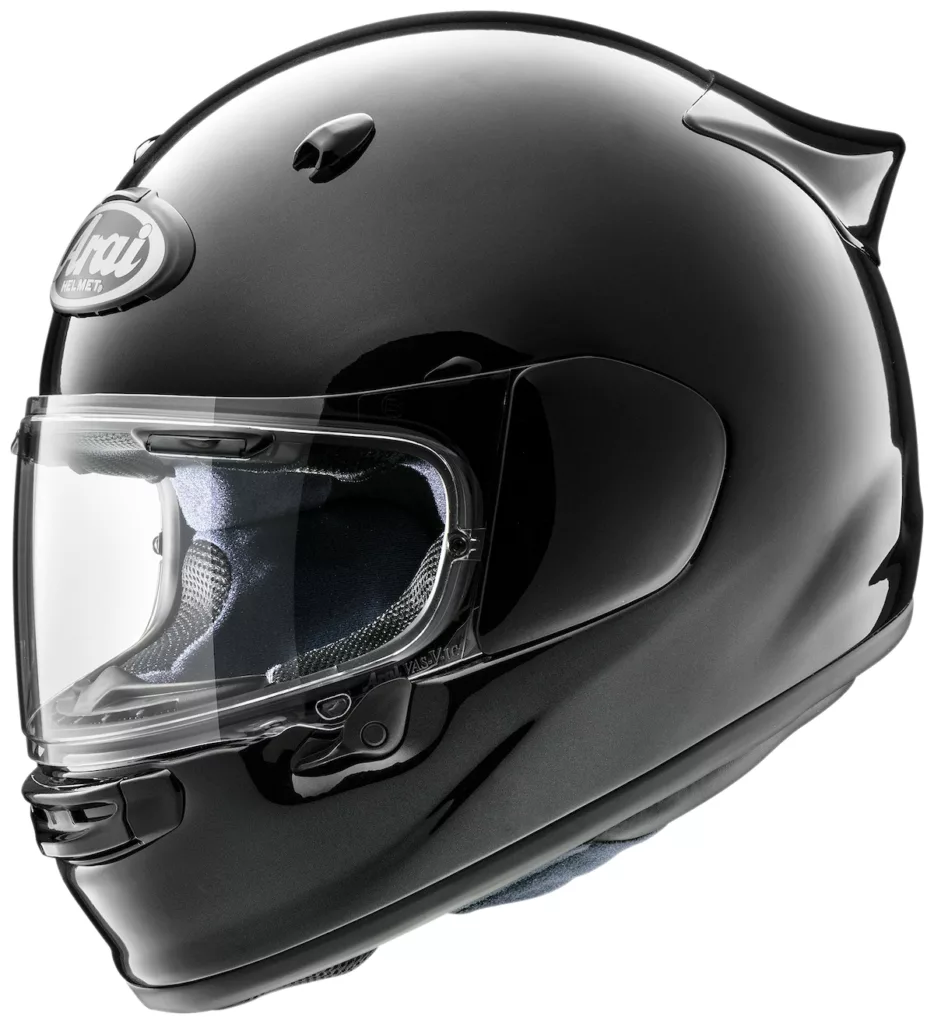 The Arai Contour-X model is available in four different styles. The base solid starts at just $739.95, while the premium solid and standard graphic are both priced at $749.95 and $889.95, respectively. The replica models have an MSRP of $899.95.
---