---

---
Aprilia introduced the RS 660 to the world in 2018 at EICMA in Milan, Italy. At the time, it was merely a concept. Within the last two years, Aprilia has developed the concept into the production of a new, to them, type of motorcycle that offers all of the performance and dynamics that one would expect from a track day weapon and package those elements in a sporty and aggressive yet comfortable daily rider. The RS 660 is "designed for racing, but built for riding."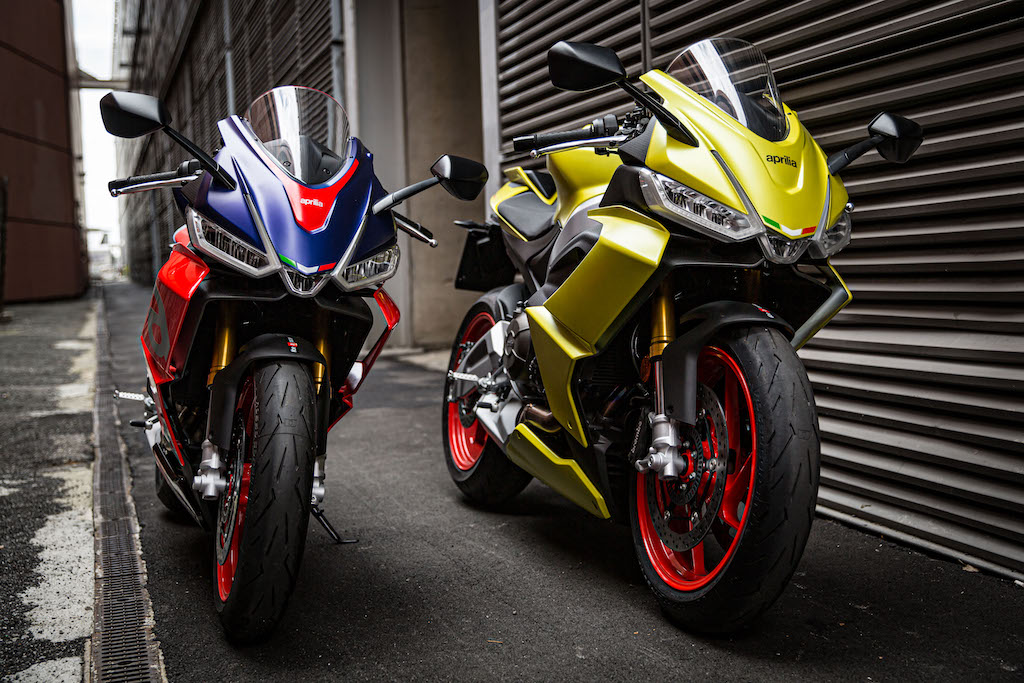 While we wait for the upcoming official press launch for a comprehensive first ride shakedown, here are seven things that you should know about Aprilia's 2021 RS 660…
The Engine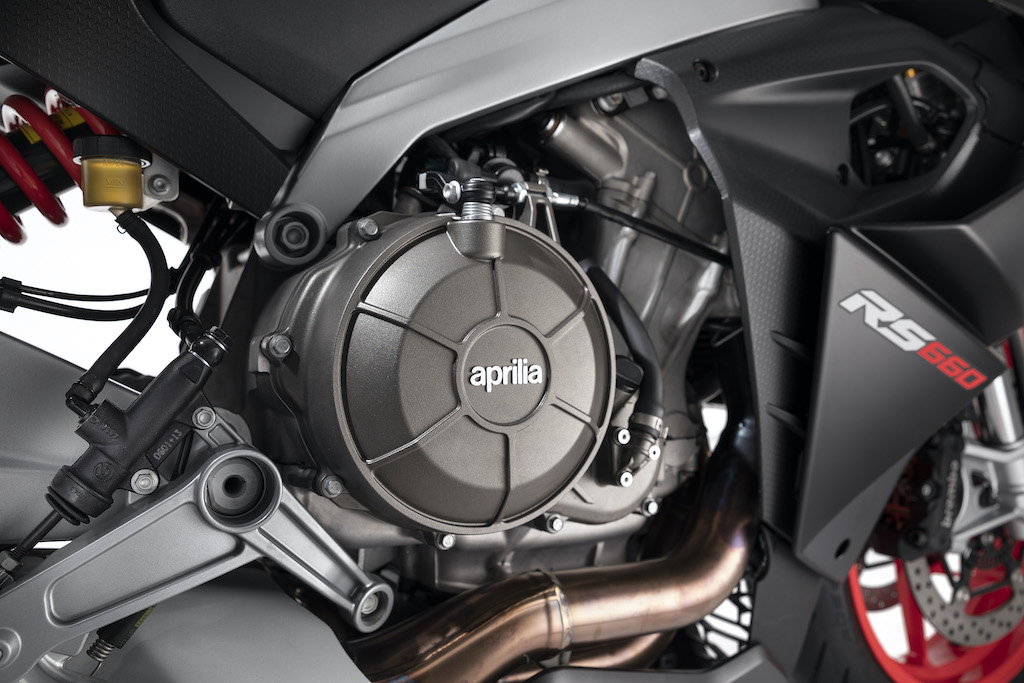 The RS 660 is host to a newly designed engine. The compact and lightweight forward-facing parallel twin configuration produces an output of 658.8cc and is a structural part of the frame and is a direct mounting point for the swingarm. The RS 660's newly engineered six gear powerplant with its anti-hopping clutch is the beginning of a new line, a new range of engines for Aprilia.
Weight

Boasting the best wet weight in its class, regardless of engine type, the RS 660 tips the scales at 403 pounds. This is a result of strategic engineering to centralize the mass and lighten the load. The chassis design is focused on the compact engine and builds out from it. The frame and the rear swingarm are both mounted to the engine as well as a one-piece centralized exhaust.
Power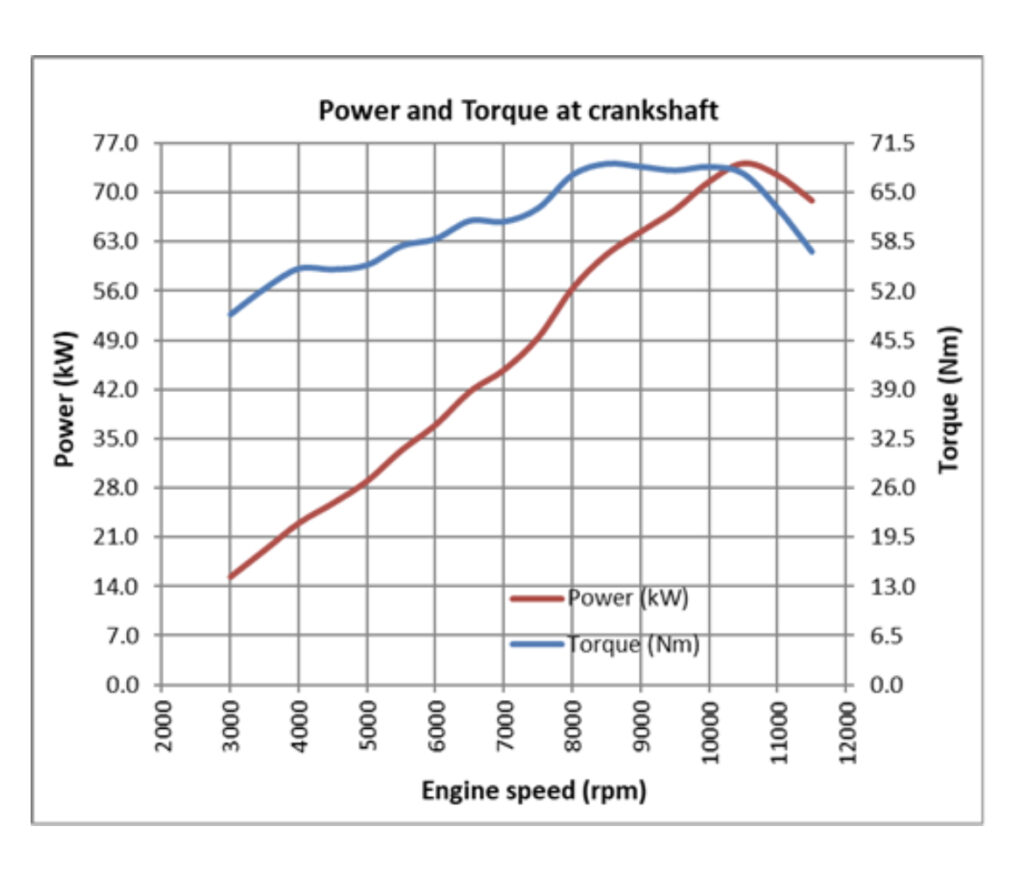 In the performance department, the RS 660's engine produces impressive numbers for its class. With a maximum output of 100hp and 67 foot-pounds of torque, Aprilia's new engine design offers a considerable powerband with more than 80% of its torque output happening from 4000rpm and more than 90% above 6250rpm (maximum rpm: 11500).
Ergonomics

Aprilia's mission with the RS 660 was to create a bike that was just as home on the track as it was on the street. Combining those two elements of riding culture meant finding the right position for both rider and controls. The placement of the large seat, the above top-yoke handlebar, and footpegs all lend toward a comfortable riding stance that isn't too far removed from a sport attack position nor quite as far from a standard neutral position.
Electronics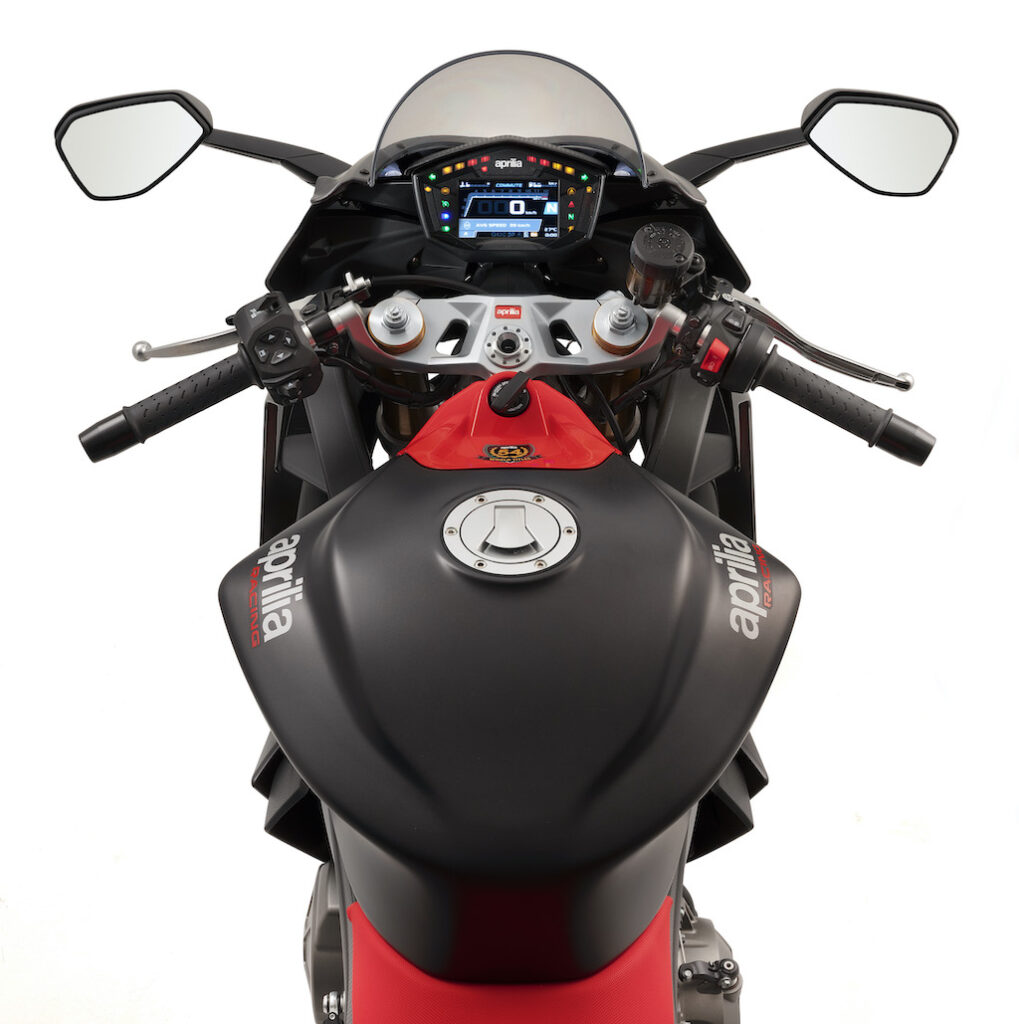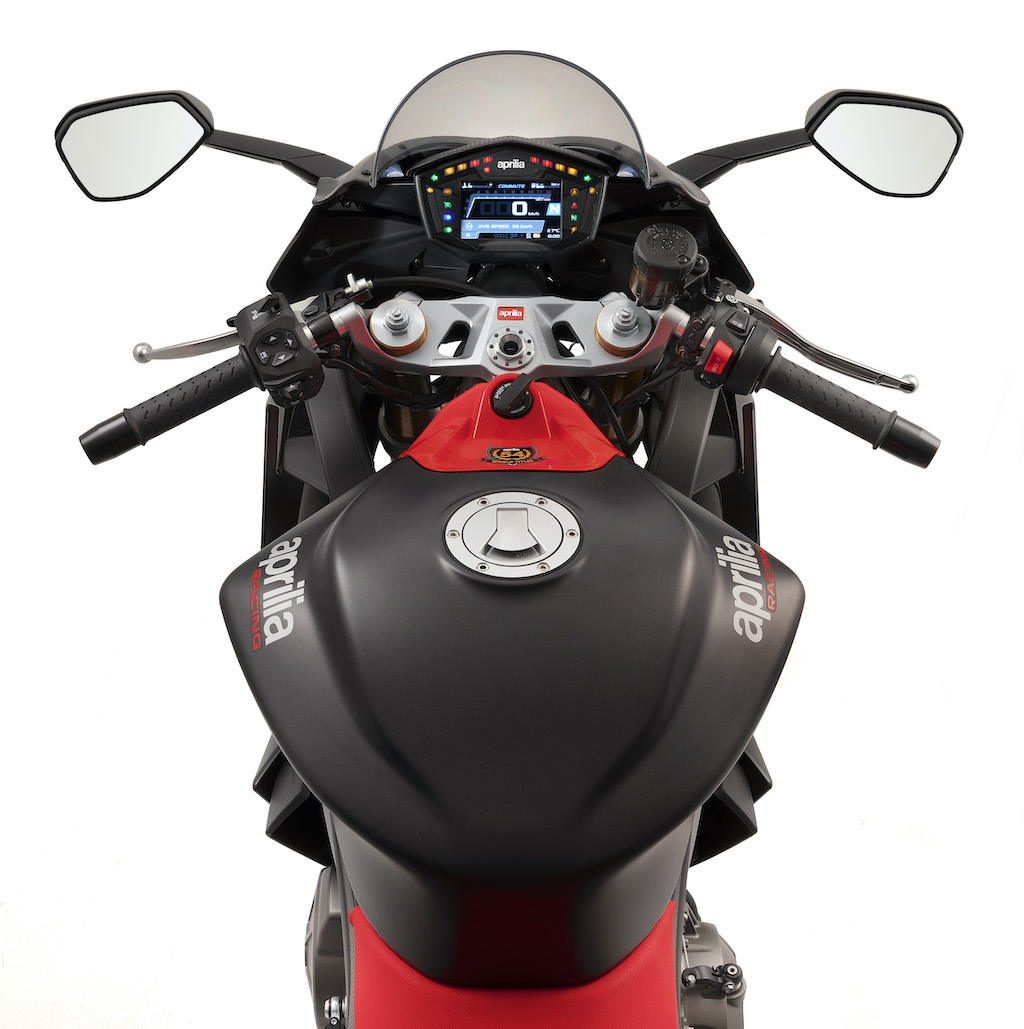 With a new 11MP ECU from Marelli, more options and connectivity is offered, compared to the previous 7SM ECU. The Marelli 11MP ECU features 144 pins (7SM ECU: 80 pins), 200 MHz (7SM ECU: 50MHz), and 4 Mb of flash memory (7SM ECU: 1Mb).
This new ECU allows for a bevy of new features found on the RS 660 that include: a comprehensive headlight, riding modes, adjustable traction control, adjustable engine management, adjustable engine brakes, adjustable cornering ABS, wheelie control, and cruise control.
Design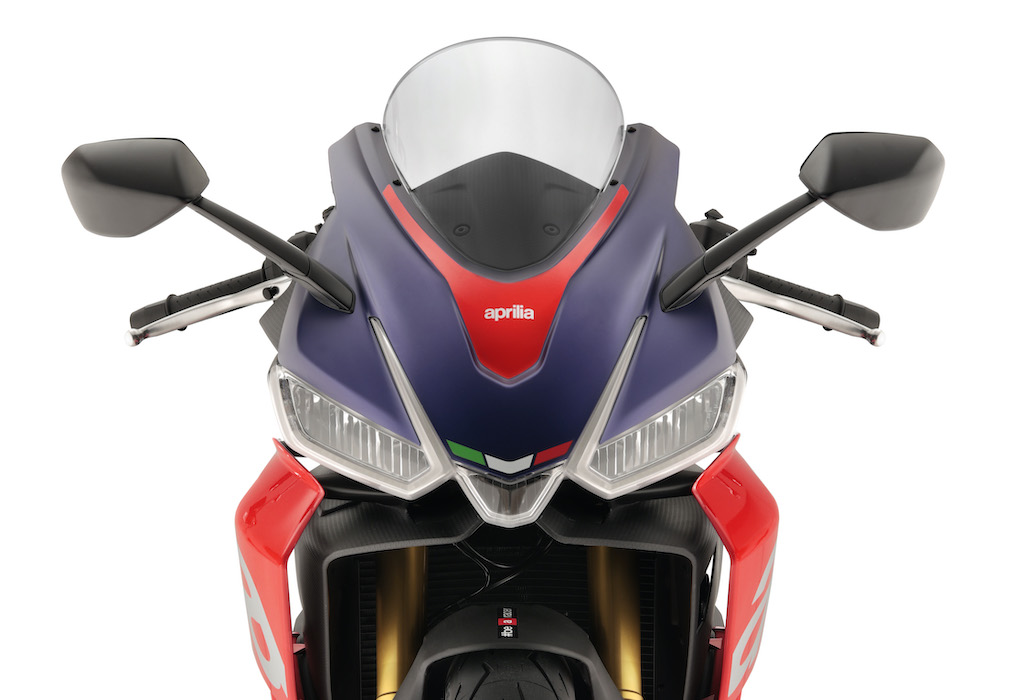 The RS 660's face is new and very distinctive for Aprilia. The full LED headlight setup houses integrated blinkers, bending cornering lights, a twilight sensor to auto-activate the low beams, and emergency brake activation.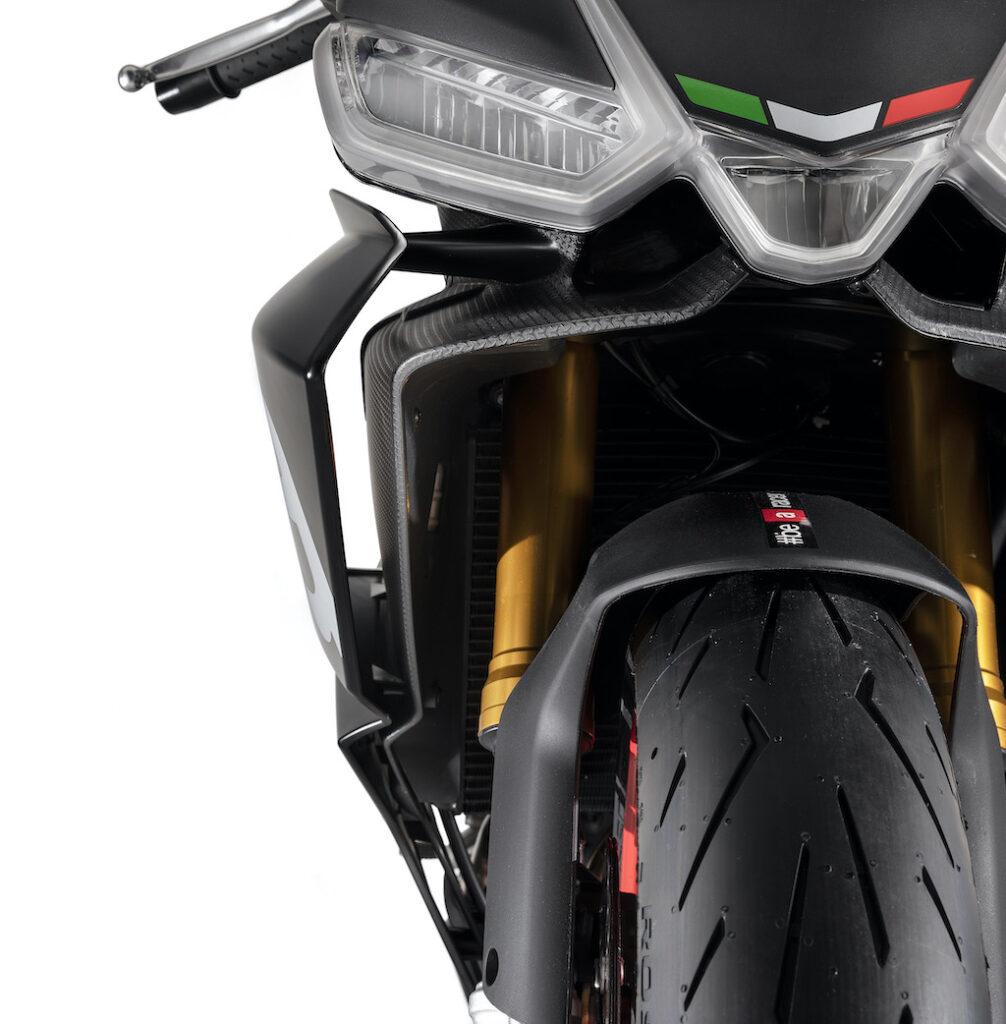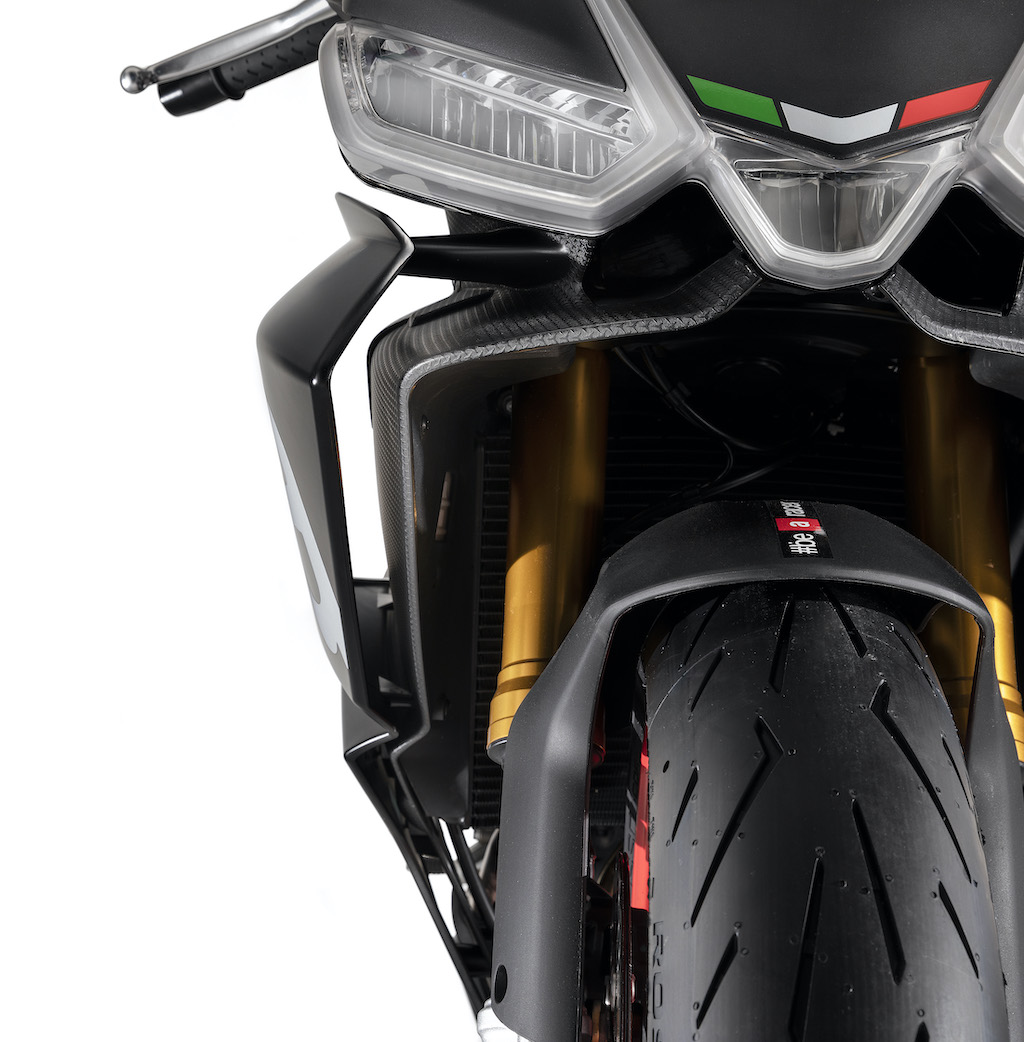 Then, of course, there are the wings. Introduced to the world by MotoGP, wings are elements of downward force control and aerodynamics enhancement. But on a 660cc? Aprilia has found another route of purpose for this "double layer fairing" besides the cool factor. They move hot engine air away to help regulate engine temperature and do a decent job of shielding the rider from air pressure at speed.
Price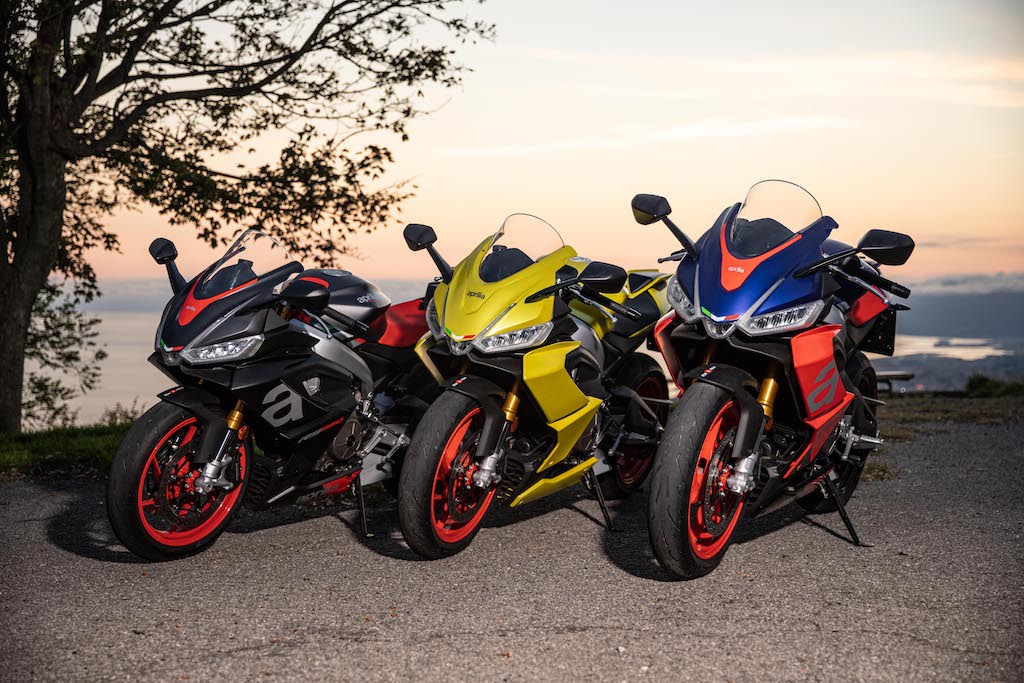 The RS 660 is available in three colorways. Lava Red and Apex Black are priced at $11,299 while the third option, Acid Gold has an MSRP of $11,499.
Preordering is now open for Aprilia's 2021 RS 660 at www.storeusa.aprilia.com with delivery by end of 2020 or the beginning of 2021.
---